Sweet Potato Brownie
Another
bake a thon
recipe is happens to be the Sweet potato brownies that I recently tried and admired so much that I repeated it three times since then.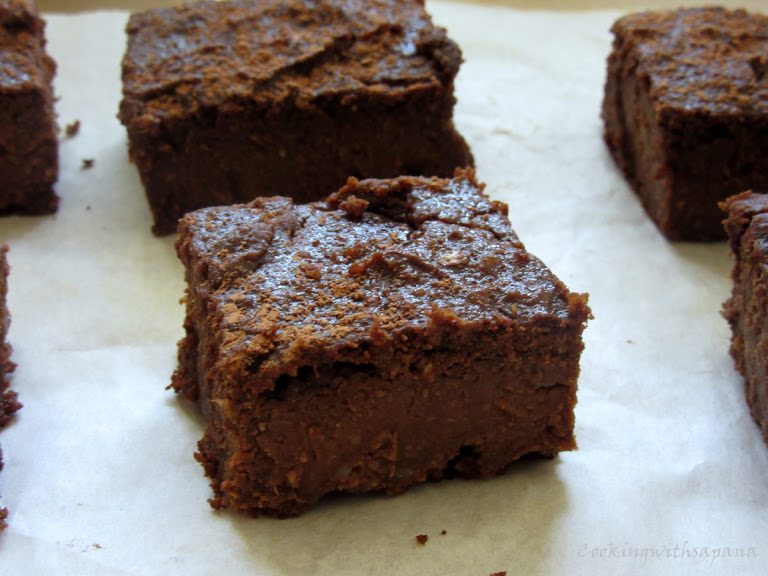 This is the first time I had used sweet potato in baking and frankly speaking, I was too skeptical to use them.But I am glad I did .The brownies were too addictive ,so tasty and you can never guess the presence of sweet potatoes in the. The kids ate the brownies assuming to be made of chocolate and I was the one happily smiling quietly.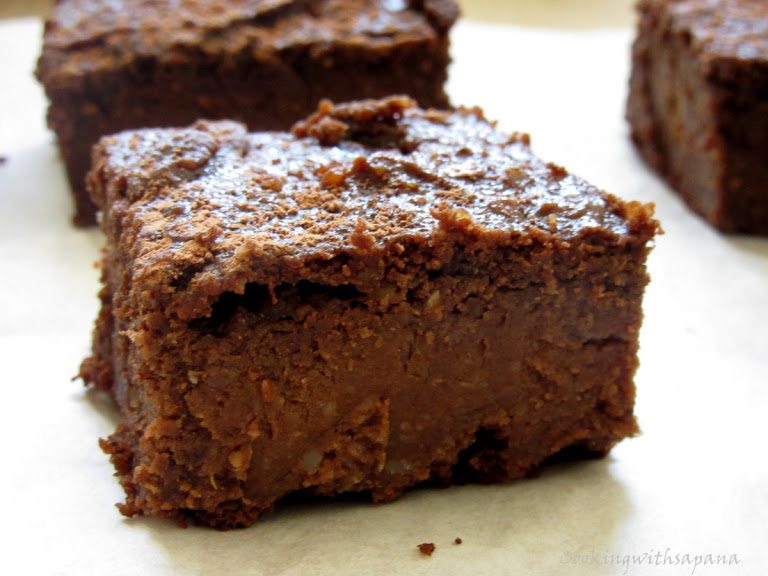 Bake-a-thon 2015
Day-8
Dish-Sweet potato brownie
Source–Here
Ingredients:
2 large sweet potatoes
1/3 cup brown sugar
1 cup almonds,powdered
1/2 cup rice flour/buckwheat flour
4 tablespoons of cocoa powder
3 tablespoon honey/maple syrup
1/2 teaspoon salt
Method:
Wash and peel sweet potatoes and cut them into small chunks.Place the chunks in steamer and cook for about 20 minutes or until soft.
Place the sweet potato chunks in food processor an d pulse few times to get a creamy paste .Add a little milk if the paste seems impossible to pulse.
Preheat oven to 350 F.Line a sqaure glass baking tray with parchment paper.
In another bowl add the sweet potato paste,brown sugar,rice powder,salt ,honey and cocoa powder.Whisk until combined.
Pour the mixture into the prepared tray and bake for about 30 to 40 minutes or until toothpick inserted in the center comes out dry.
Remove the tray from oven and let it cool for about 15 to 20 minutes to let it set completely.
Remove brownie from tray and wait for 10 minutes more before cutting.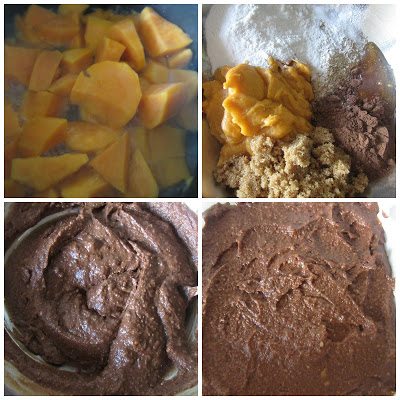 Cut into square pieces.Serve and enjoy.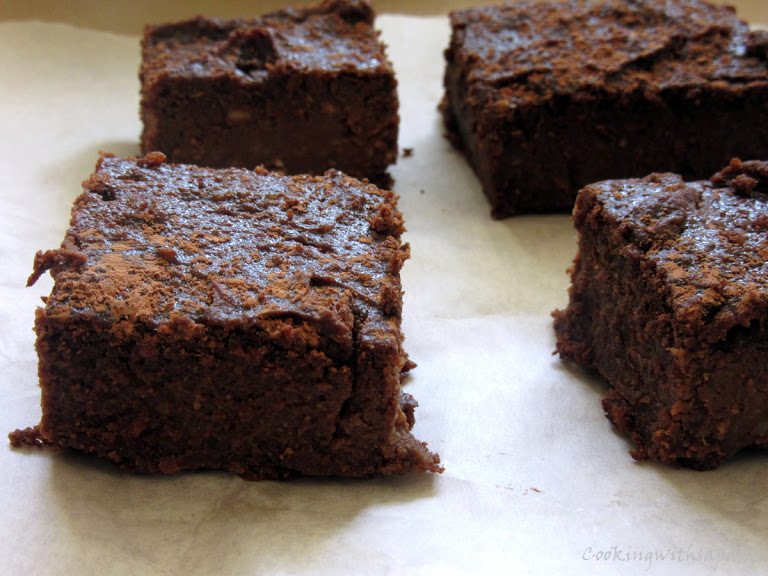 Enjoy !!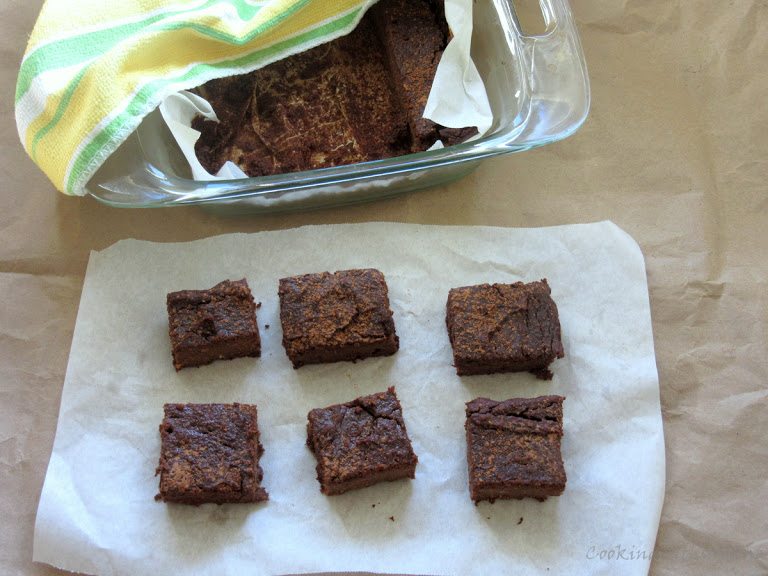 Serve-16 pieces Baking time-35 minutes
Do read this
Eggless Black Cocoa Brownie recipe by Supriya Kutty
This is part of the
Bake-a-thon 2015
Best regards,
Sapana Behl