Pizza Margherita
The last weekend kiddo asked for pizza as she was promised to get one if she would read stories to lo every night for a week.It's a hard task for her as lo always tries to tear the books and make it almost impossible to hear the story.After a lot of hard work big sister managed to read her a story for a week and now it is almost a habit of them.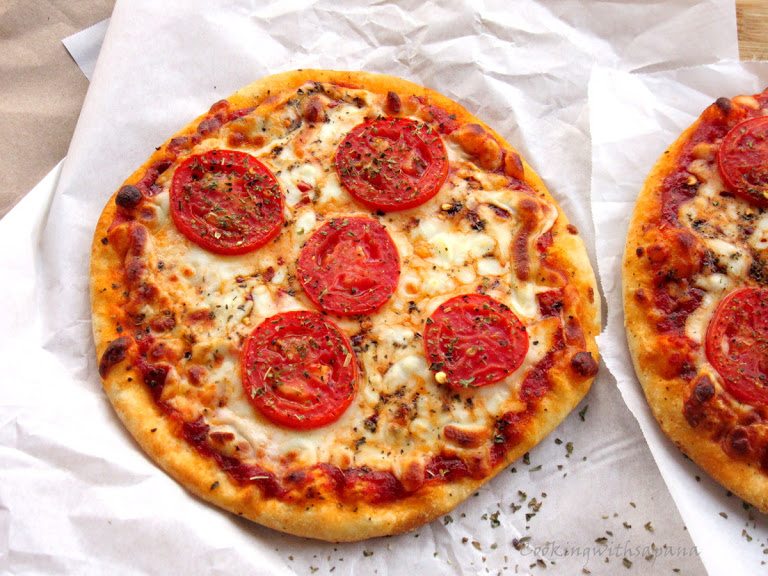 So that's how this pizza has baked.Pizza Margerita had been in my to do list since long and finally I made it.All of us loved this simple yet loaded with rustic flavors kind of pizza.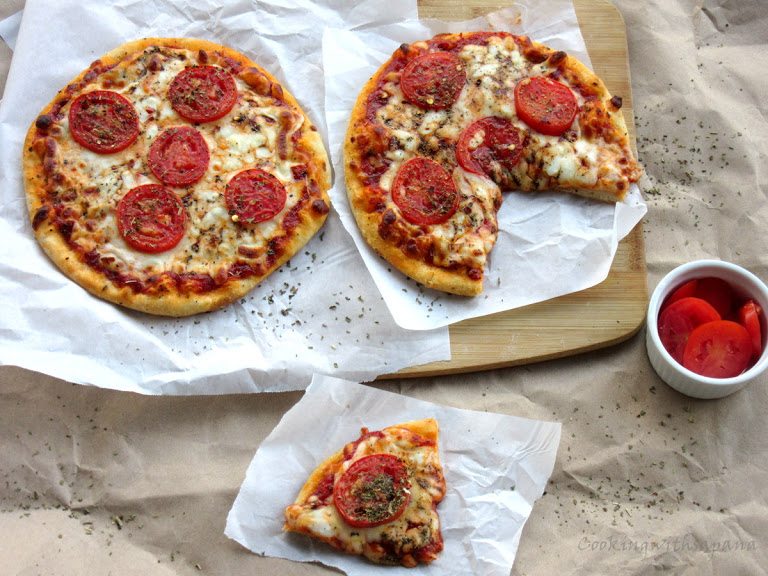 Bake-a-thon 2015
Day-9
Dish-Pizza Margherita
Source–Here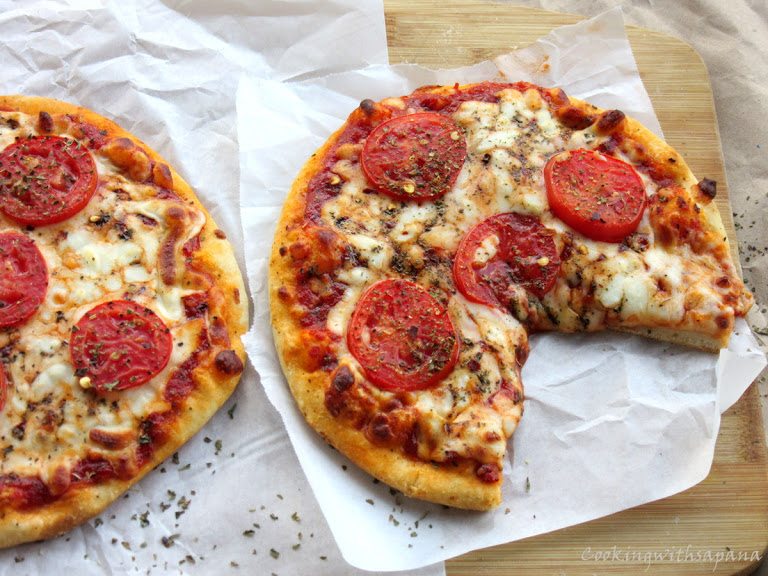 Ingredients:
For base
2 1/4 cups all purpose flour
1 1/2 teaspoons dried yeast
1 1/4 cup warm water
2 tablespoon olive oil
1/2 teaspoon salt
1 tablespoon sugar
For topping
1 tablespoon olive oil
1/4 cup pizza sauce
1 cup mozzarella cheese
2 plum tomatoes,sliced
1 teaspoon basil or few fresh basil leaves
black pepper,crushed ,to taste
Method:
For crust:
In a mixing bowl add warm water and yeast.Let it rest for 5 minutes to proof the yeast.
Now add the flour,salt ,sugar and olive oil.Knead a dough and work with the dough for about 7-8 minutes.
Place the dough in a bowl lightly coated with olive oil.
Cover the dough with cling film and place it in a warm place to rise for about two hours.I placed the dough inside the oven.
After rising punch down the dough to remove the air.
Grease a baking tray with olive oil.Divide the dough in two equal sized balls.Let the balls rest in bowl for 15 minutes.
Preheat the oven to 400 degrees F and roll the dough balls into 2 round circles.
Place the circles on the prepared baking sheet.
For the topping:
Brush the circles with olive oil .Apply a layer of pizza sauce.Sprinkle with mozzarella cheese.
Arrange the tomato slices .Sprinkle basil and peppercorn.
Bake in the preheated oven for about 10 to 12 minutes or until golden from edges.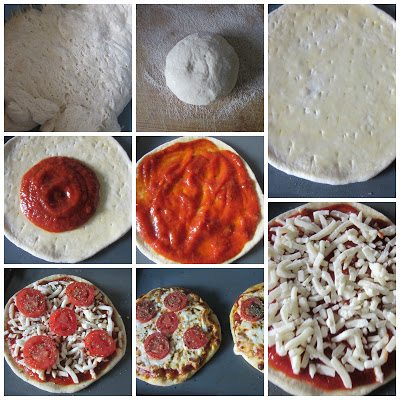 Slice the pizza and serve immediately.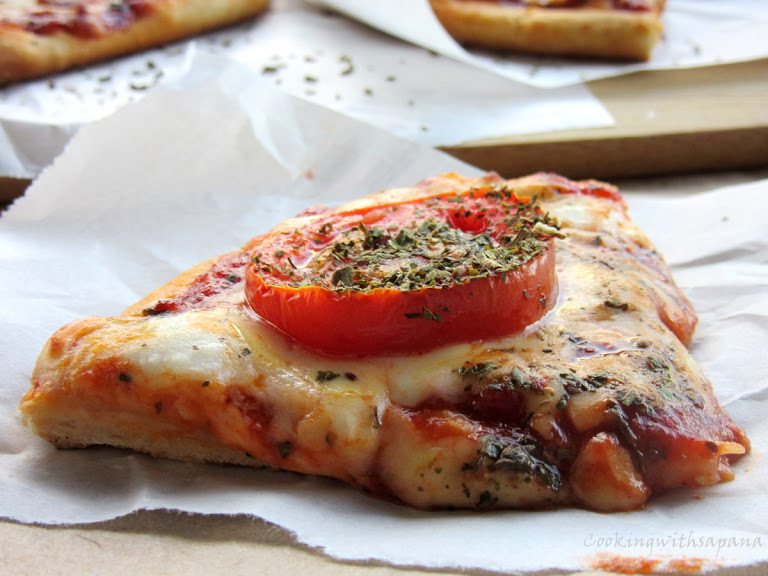 Store the cake ,covered in refrigerator.
Serve-2 Prep time-3 hours Baking time-15 minutes


This is part of the
Bake-a-thon 2015
Best regards,
Sapana Behl