Orange Cupcakes with Orange Buttercream Frosting
The orange cupcakes were in my to do list since ages when I bookmarked them from
Holy cow vegan
.I knew I had to make them for
Bake a thon
for sure.Last month we had some guests came over for dinner.I made fusion dishes including Indo-Chinese and American dishes infused with Indian spices.For the dessert part I wasn't sure what to cook.I was looking for ingredients in fridge and saw those oranges lying from two weeks.Then I decided to make the orange cupcakes and used my old oranges before spoiled.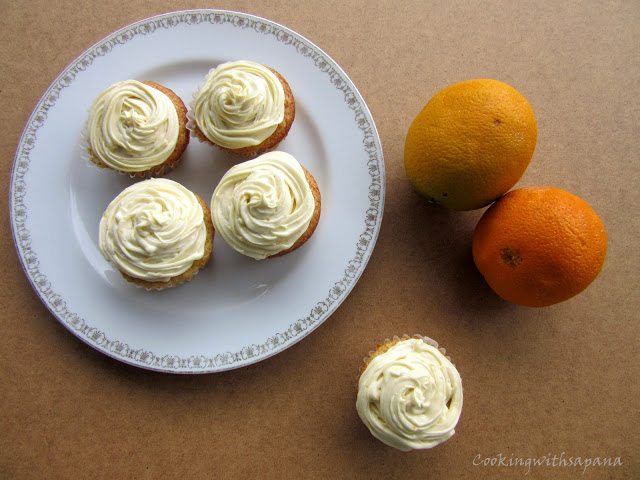 The cupcakes tasted awesome with the buttercream frosting and the best part was the orange zest ,it made the cupcakes more delicious.They were a big hit for my daughters .


Bake-a-thon 2015
Day-4
Dish-Orange cupcakes
Source–Here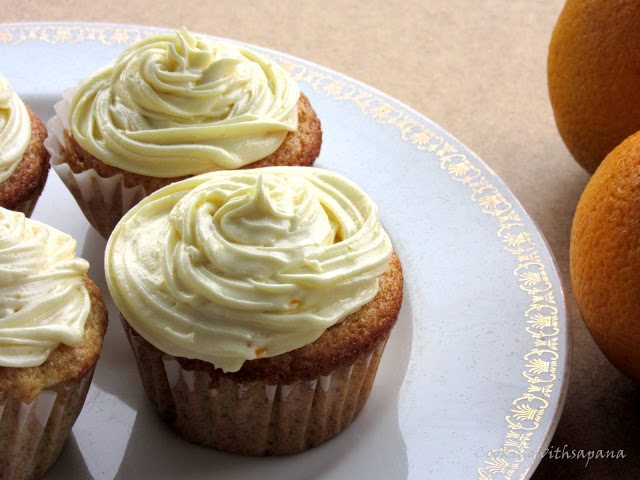 Ingredients:
For cupcakes
1 cup whole wheat flour
1/2 cup all purpose flour
2/3 cup sugar
1 teaspoon baking powder
1/4 teaspoon salt
1 cup orange juice
1 teaspoon orange zest
1 teaspoon vanilla extract
1/3 cup canola oil
For frosting
1 stick/8 tablespoon butter
1/4 cup orange juice
1 tablespoon orange zest
1 teaspoon vanilla extract
2 to 3 cups icing sugar or as required for desired consistency
Method:
For cupcakes:
Line a 12 hole muffin pan with cupcake liners and preheat oven to 350 degree Fahrenheit.
In a mixing bowl,sift together all purpose flour,baking powder and salt.
In another bowl add orange juice ,zest and oil.Stir and add sugar.Whisk until combined.
Mix the dry and wet ingredients and whist gently until combined.
Pour the batter in the cupcake liners and bake in preheated oven for 30 minutes or until a skewer inserted in the center comes out clean.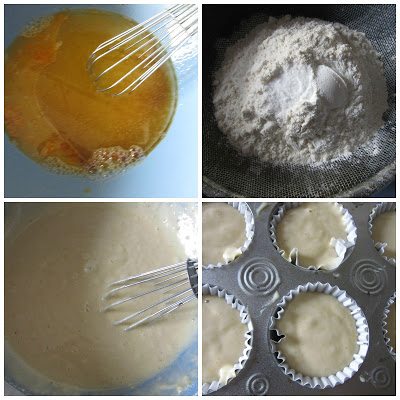 Cool the cupcakes completely on wire rack before frosting.
For frosting:
In a bowl cream the butter until soft and fluffy.Add orange juice ,zest and vanilla and beat again .
Add half of the icing sugar and beat until combined.Add the remaining sugar and beat until you get the desired consistency.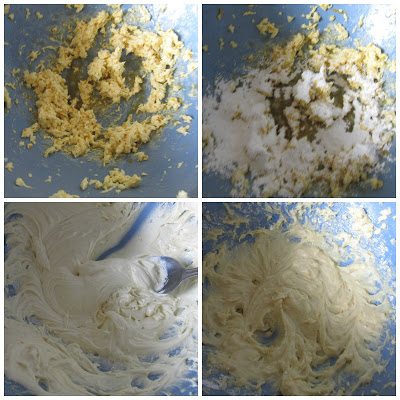 Frost the cupcakes as desired.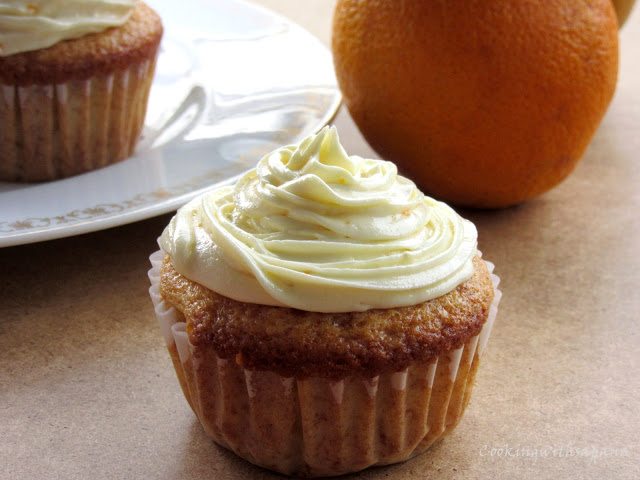 Indulge in the orange goodness.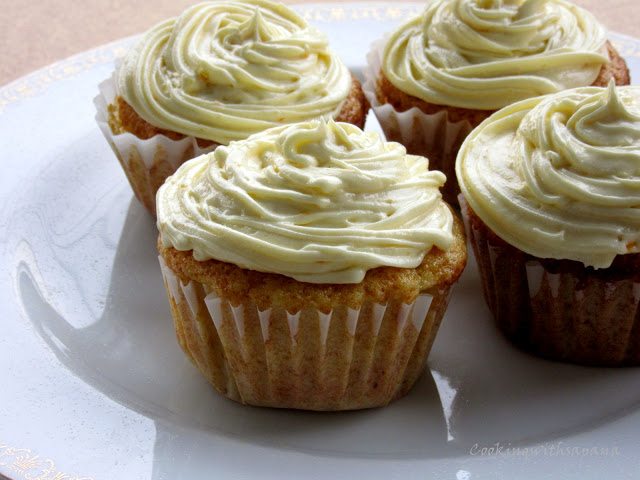 Enjoy!!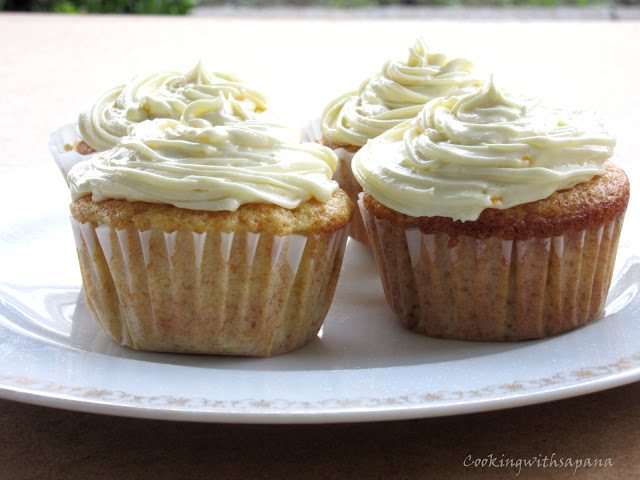 Serve-12 Baking time-30 minutes
This is part of the
Bake-a-thon 2015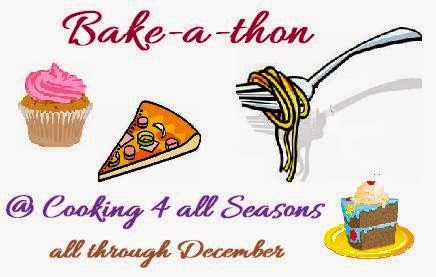 Best regards,
Sapana Behl