Oats Almond Thumbprint Cookies
Looking for cookie swap or gift ideas for Christmas?? Well you have one easy option ,just bake the oats and nuts thumbprint cookies.You can make around 4 dozen cookies in one batch and that too is almost effortless.These cookies are vegan and dairy free also. Aren't the cookies perfect for the season ??

For the second day of Holiday Bakes ,I made these oats and nut cookies filled with my favorite strawberry and mango jam.These cookies are a perfect gift idea during this Christmas season.They are very easy to make with only few ingredients and healthy as well.The main plus point is kids will love these jams filled cookies.So go ahead and make your own batch today.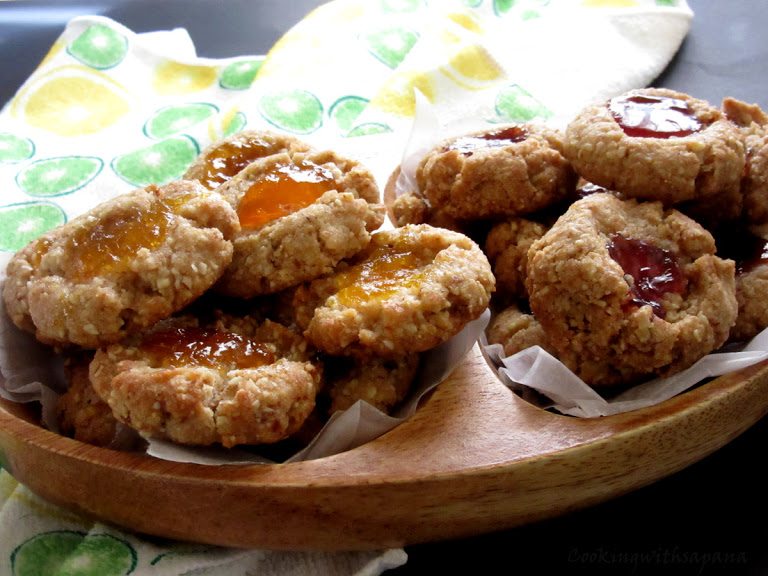 Blogging Marathon#59
Theme-Holiday Bakes
Dish-Thumbprint Cookies
Source-Whole Foods Market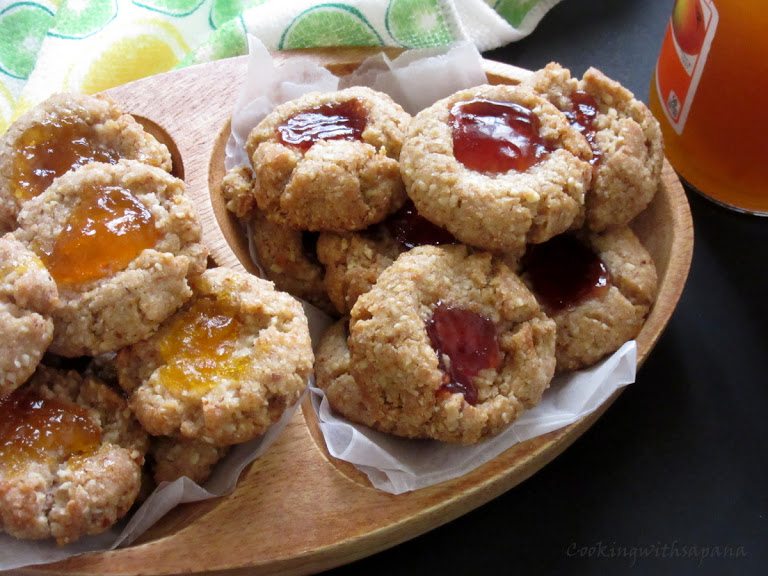 Ingredients:
1 cup rolled oats
1 cup almonds
1 cup whole wheat flour
1/2 cup maple syrup/honey/or 1/2 cup sugar
1/2 cup canola oil(optional
1/4 teaspoon salt)
2 tablespoons water/milk
4-5 tablespoons fruit jam
Method:
Line two baking sheet with parchment paper and preheat oven to 180 degrees Celsius.
In a food processor pulse together oats and almonds until coarse powder forms.
In a mixing bowl add whole wheat flour,oats almond powder,salt,maple syrup/sugar,and oil.Mix well until combined.
Add water or milk if the mixture seems dry.
Make small round balls from the dough and arrange them on a baking sheet at least 3 inches apart from each other.
Press with thumb in the center of cookies and make an indentation.
Fill a half spoon of jam in each indentation .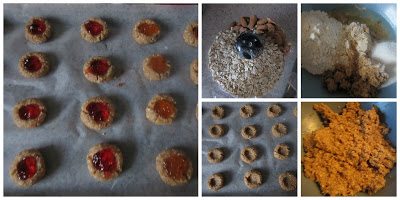 Bake in preheated oven for about 20 minutes or until golden from edges.
Cool the cookies on wire rack.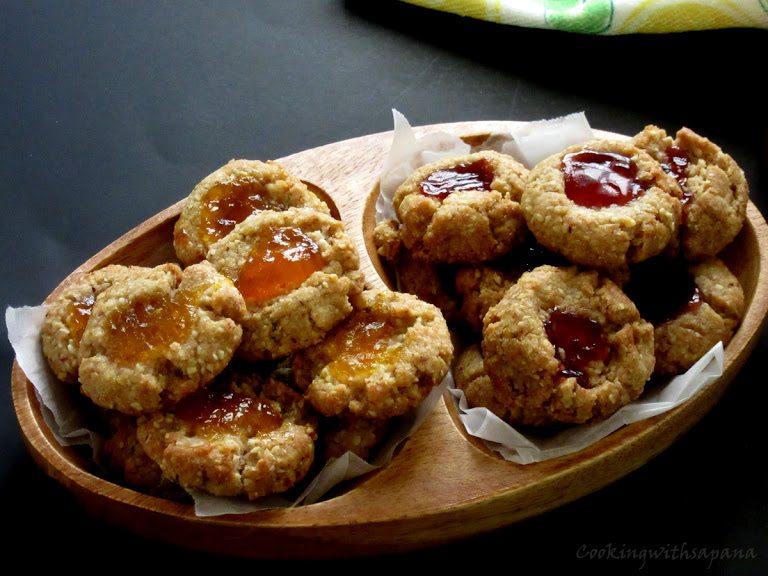 Store in air tight container between layers of wax or parchment paper.
Enjoy!!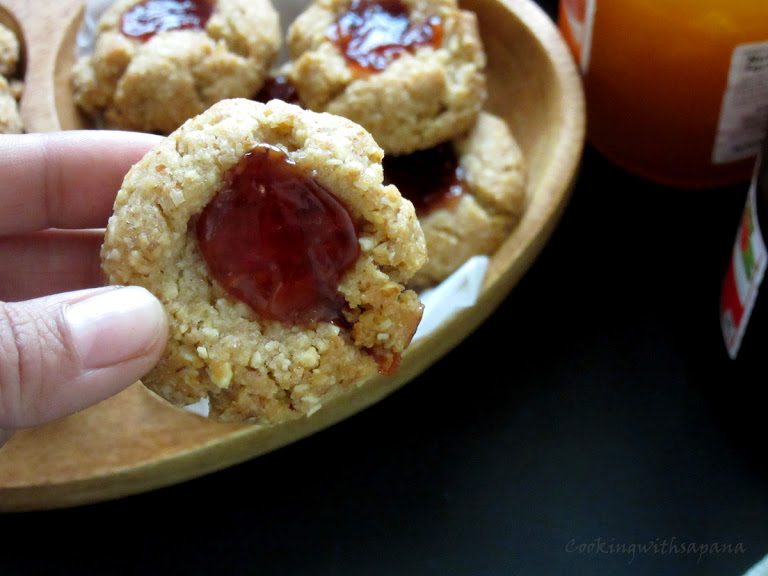 Serves-48 cookies Baking time-25 minutes

Check out the Blogging Marathon page for the other Blogging Marathoners doing BM#58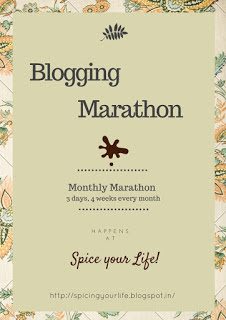 Best regards,
Sapana Behl