Mandarin Coconut Cookies
For the next day of
Bake a thon
I am bringing Mandarin coconut cookies .These cookies are so aromatic and flavorful that you would love definitely.The aroma of coconut oil and coconut flakes combined with sweet oranges made them very special treat.
Just make sure to keep them on favorable temperature as the coconut oil might melt in hot temperature and would make them a little messy.
Bake-a-thon 2015
Day-6
Dish-Mandarin coconut cookies
Source-Whole Foods Market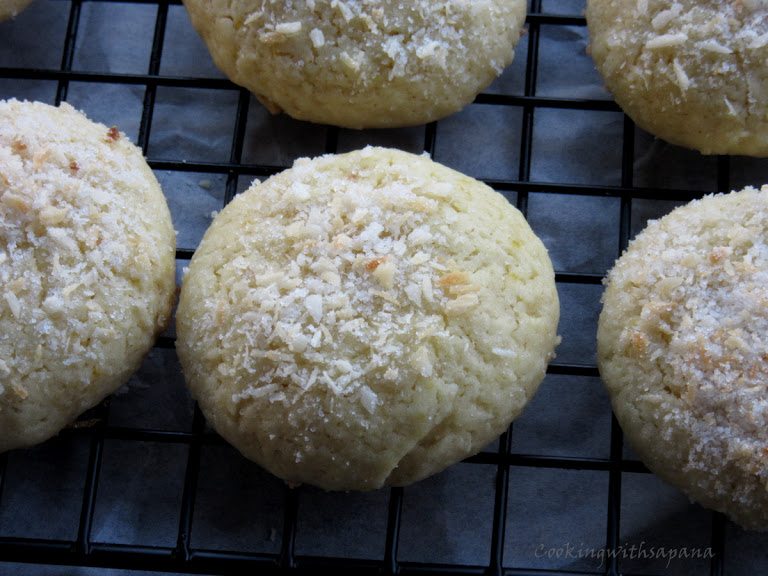 Ingredients:
2 mandarin oranges
2 1/2 cup all purpose flour
1 1/2 cup cane sugar
3/4 cup coconut oil,melted
2 tablespoon corn starch
1 teaspoon baking powder
1/2 teaspoon sea salt
2 teaspoon vanilla extract
1 cup unsweetened coconut,desiccated

Method:
Preheat oven to 325F. Line.Line two baking sheets with parchment paper.
Grate the mandarin to get a tablespoon of zest and 1/2 cup of juice.
In a mixing bowl add 1 and 1/4 cup sugar,oil,orange juice,zest and vanilla extract.Whist until combined.
Now add sifted flour,baking powder,corn starch and 1/2 cup of coconut.Combine to make a dough.
Make small round balls from dough and arrange on baking sheets about 2 inches apart from each other.
Mix the remaining half cup of coconut with 1/4 cup of sugar.
Dip bottom of a glass in water and then in coconut sugar mixture and press it on the cookies firmly.Repeat the same with all cookies.
Bake in preheated oven for about 15 to 20 minutes or until golden from edges.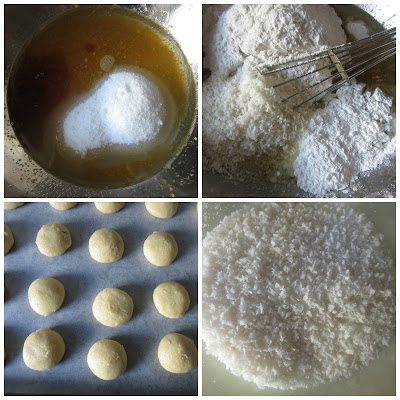 Cool on wire rack and store in air tight container.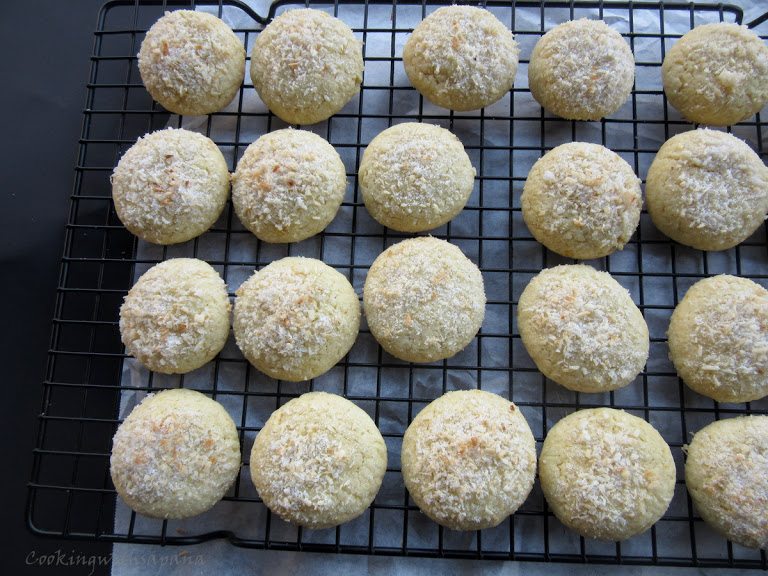 Enjoy!!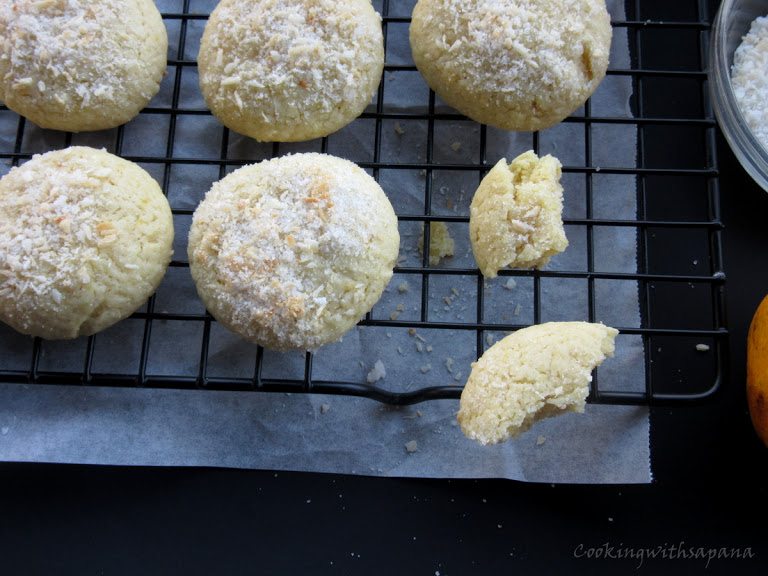 Serve-3 dozen cookies Baking time 15 to 20 minutes
This is part of the
Bake-a-thon 2015