M & M Cookies
My family in fact,I am sure everyone love this month ,the happiness in the air ,the smell of figgy pudding ,all the colors,Christmas songs ,decoration and all ,it's kind of very festive and enjoyable .I started baking few recipes that I had bookmarked to be baked in December.This recipe is from the cookie package.Kids love M & M and of course anything made with them This time I made the cookies with half all purpose and half whole wheat flour .I kind of think the cookies were a little too sweet because of the candies.Next time I will reduce the amount of sugar in half.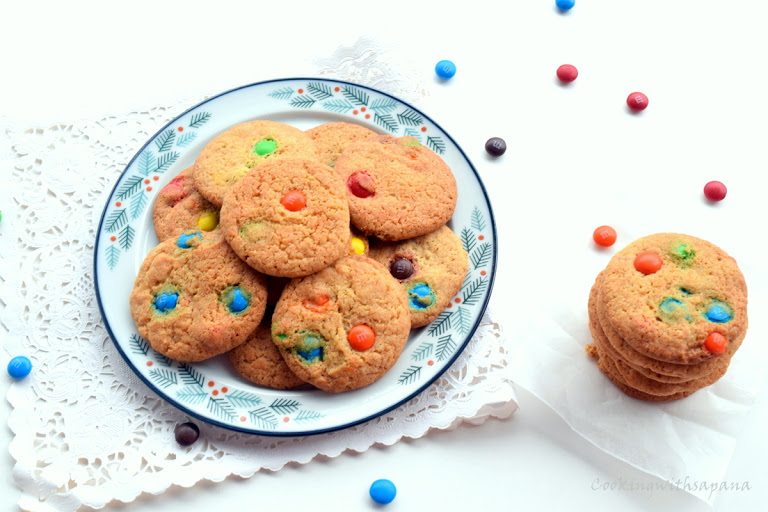 Both of the girls loved the cookies and the little one deliberately crushed the cookie to eat the candy first and the leftovers later.It was quite a sight to see how curiously she was doing that.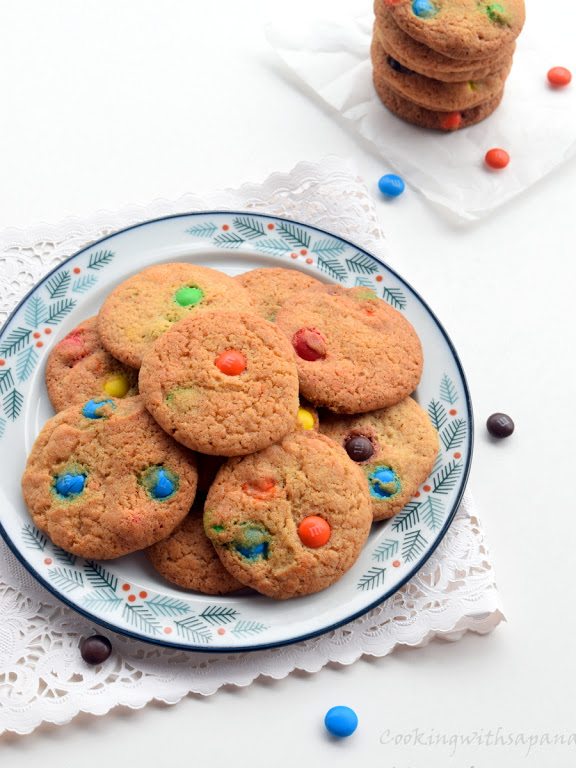 Bake-a-thon 2015
Day-7
Dish-M & M Cookies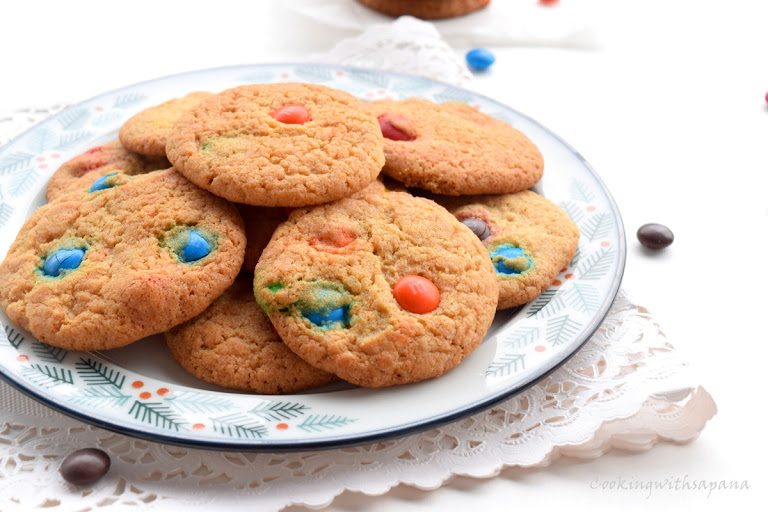 Ingredients:
1 cup plain flour
1 cup whole wheat flour
2 sticks unsalted butter@room temperature
1/2 cup castor sugar
1/2 cup brown sugar
1 cup m & m chocolate candies
1 teaspoon vanilla extract
1 1/4 teaspoon baking soda
1/2 teaspoon salt
1/4 cup milk
Method:
In a mixing bowl sift together flour ,baking soda and salt.
In another bowl add brown sugar ,castor sugar and butter.Whisk until combined.
Add vanilla extract and milk ,whisk again.
Add the flour into sugar butter mixture and mix until a ball of dough forms.
Chill the dough for about an hour or overnight.
Preheat oven to 350 degrees and line two baking sheets with parchment paper.
Drop tablespoons size balls of dough on the baking sheet about 3 inches apart from each other.
Bake in preheated oven for 8-10 minutes to get chewy cookies and 12-14 minutes to get crispy cookies.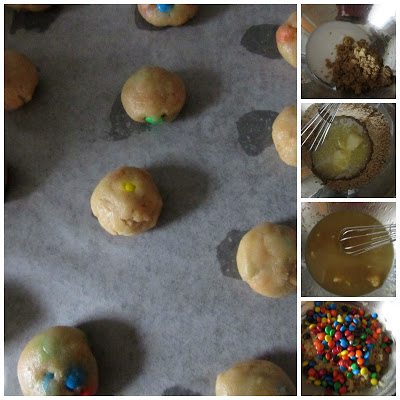 Cool on wire rack and store in air tight container.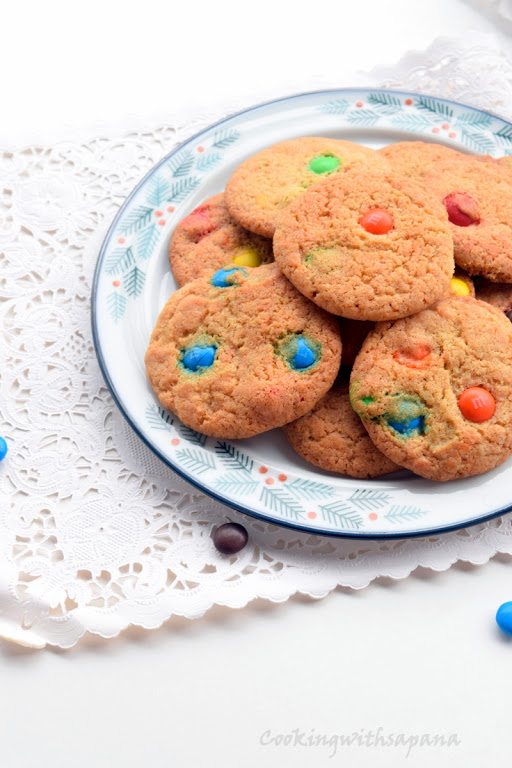 Enjoy!!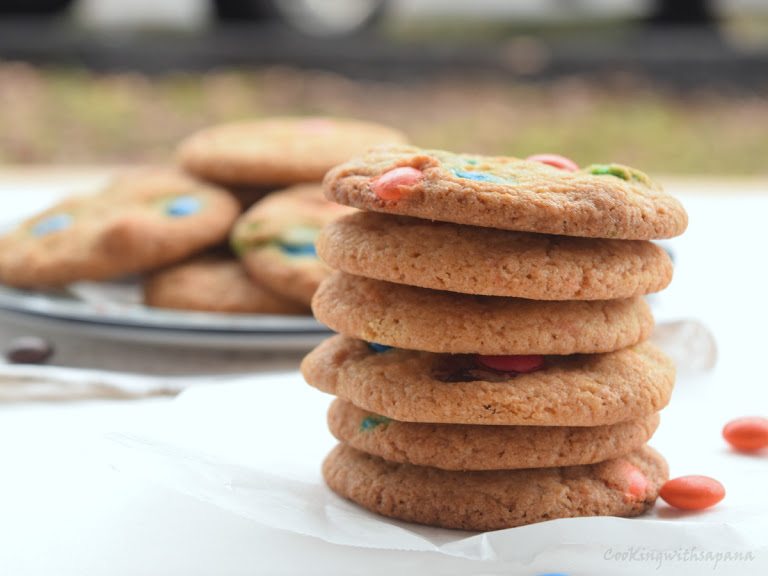 Serve-3 dozen cookies Baking time 8-10 minutes/12-14 minutes
This is part of the
Bake-a-thon 2015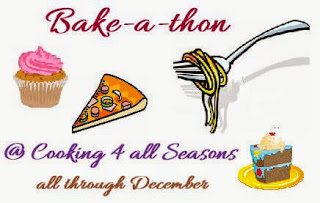 Best regards,
Sapana Behl