Low Fat Christmas Cake
Looking for last minute Christmas Cake recipe.Well, this one is very easy, alcohol free and low fat Christmas cake that will definitely please your guests on the dinner table.Go ahead and make this cake and celebrate this year Christmas with great enthusiasm .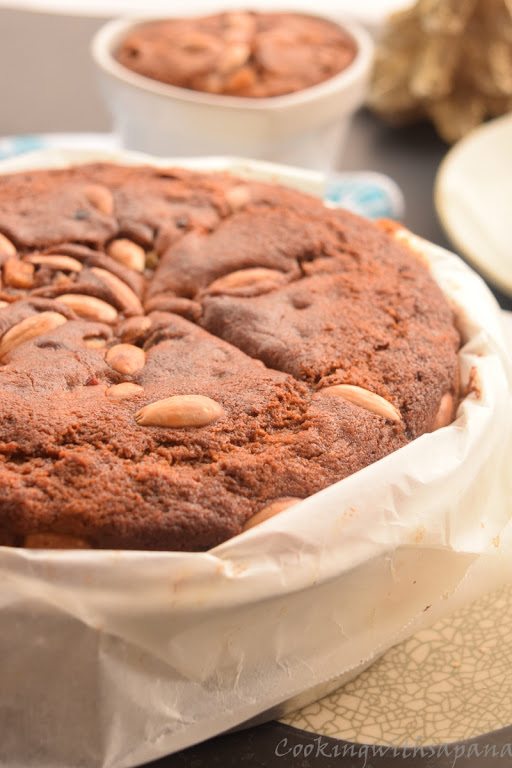 I used pomegranate juice to soak the dried fruits and nuts and it gave a very nice taste and flavor to the cake.If you like pomegranate then use this juice otherwise just swap it with apple juice or regular brandy or rum.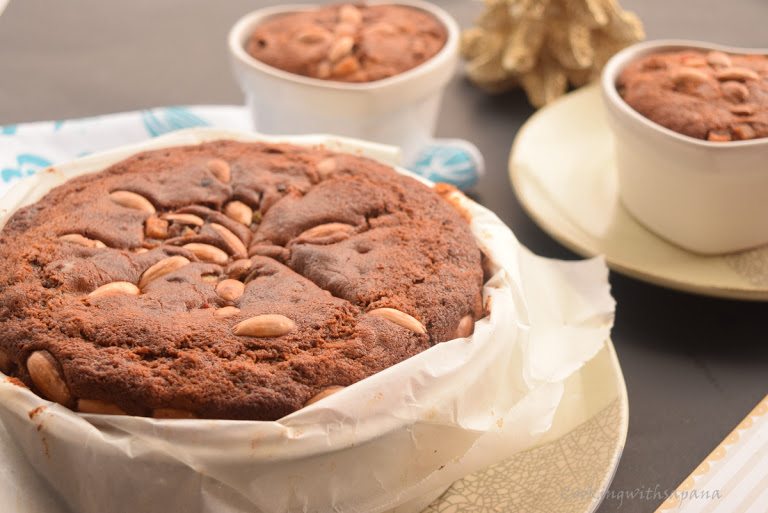 I made this cake for my daughter and her friends. When I was taking the pictures they all gathered around the cake and asking for a slice .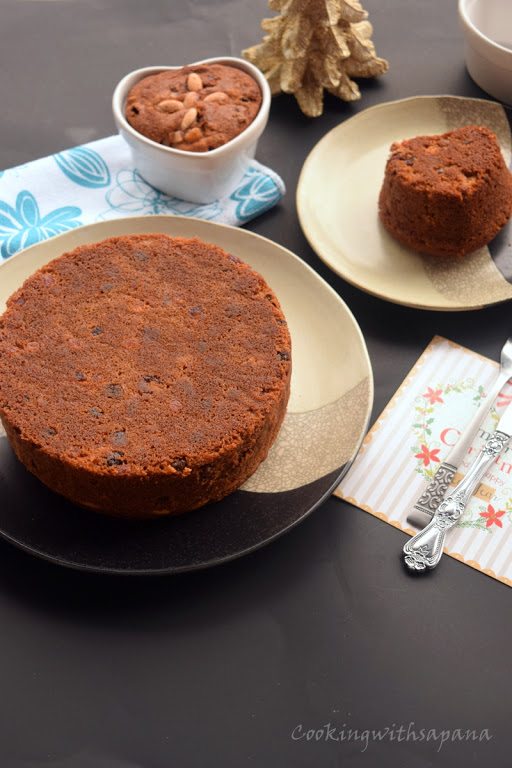 I had to take the pictures quickly as they all were very impatient.After the clicks everyone enjoyed the cake and I got a big Thanks from them.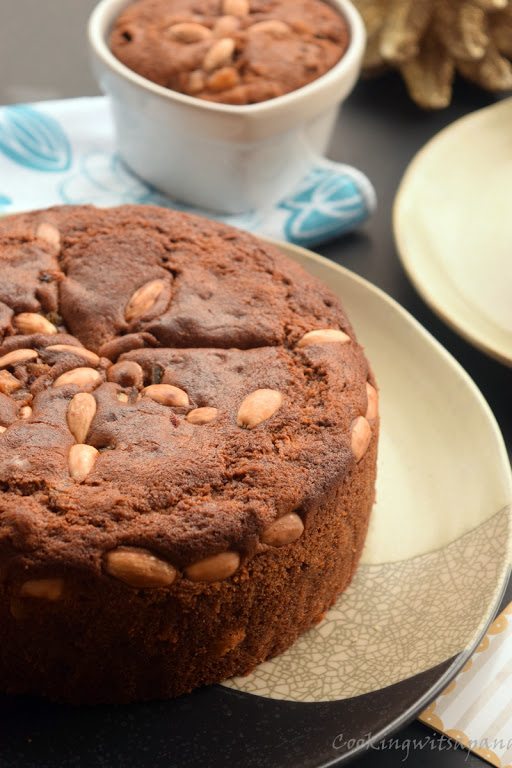 Bake-a-thon 2015
Day-10
Dish-Christmas Cake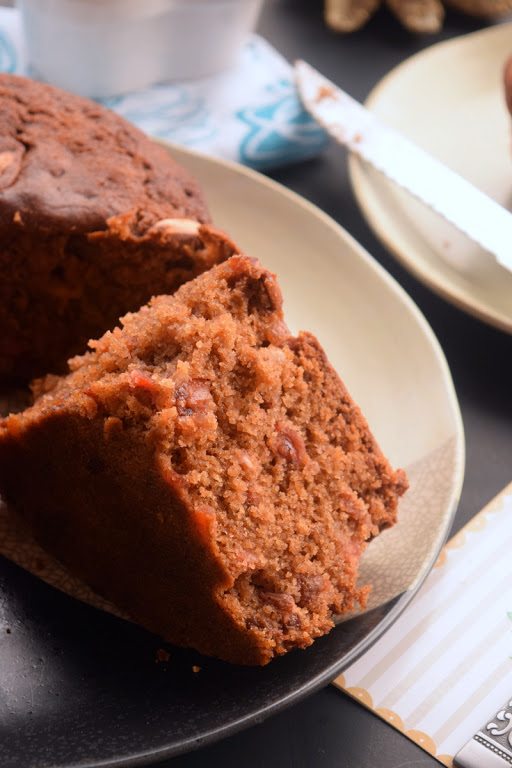 Ingredients:
500 gm dried fruits(sultanas,raisins,currants,apricots,tutti fruity,citron,orange peels,cherries)
1 cup pomegranate juice
2/3 cup orange marmalade
200 g low fat margarine/butter
1 cup brown sugar,firmly packed
1 cup low fat skimmed milk,warm
2 cup plain flour
1/2 cup whole wheat flour
1/2 teaspoon baking powder
1/2 teaspoon baking soda
1 teaspoon ground ginger
1/2 teaspoon ground cinnamon
1/2 teaspoon ground nutmeg
1/2 teaspoon ground cloves
Blanched almonds to decorate
Method:
Combine the dried fruits with pomegranate juice in a glass bowl ,cover with plastic wrap and set aside.
Grease a 9′ cake pan with butter and parchment paper.Line the sides of pan with baking paper to reach 5-6 cm above of the pan.
Preheat the oven at 160 degrees C.
In mixing bowl whisk butter and sugar until soft.Add marmalade and whisk again.The mi
Add warm milk and whisk.The mixture may look curdles but it is alright.
Now sift the flours ,baking powder,baking soda and the spice powders in the wet mixture.
Mix it gently .Fold in the soaked fruits and pour the batter in the prepared pans.Decorate with blanched almonds.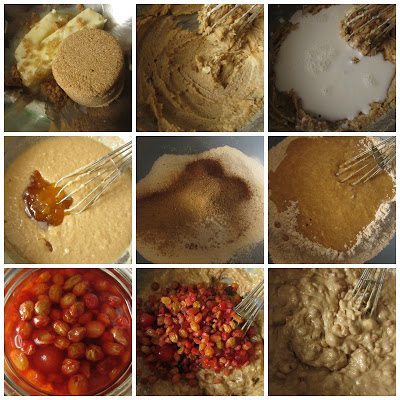 Bake in preheated oven for about 2 hours or until a toothpick inserted in the center comes out clean.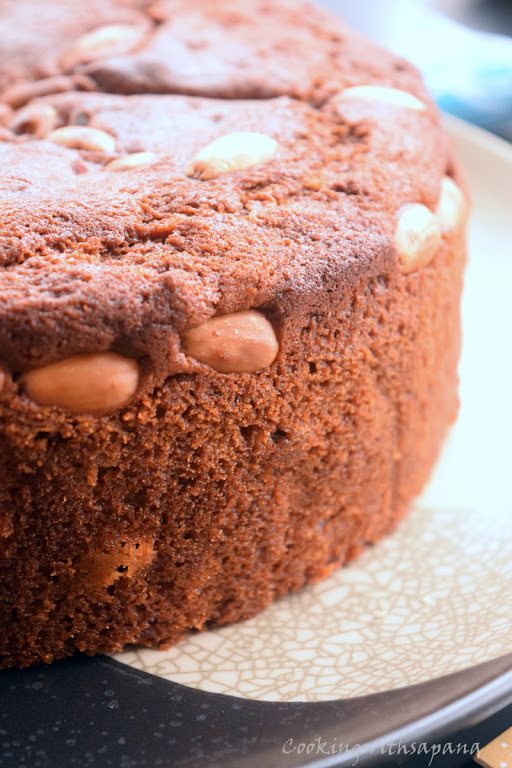 Cover the top with foil if the cake starts browening too fast.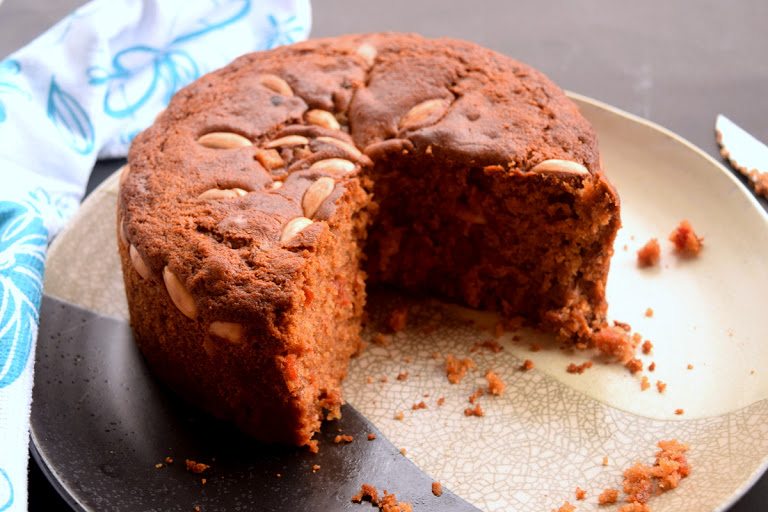 Allow to cool the cake overnight before slicing.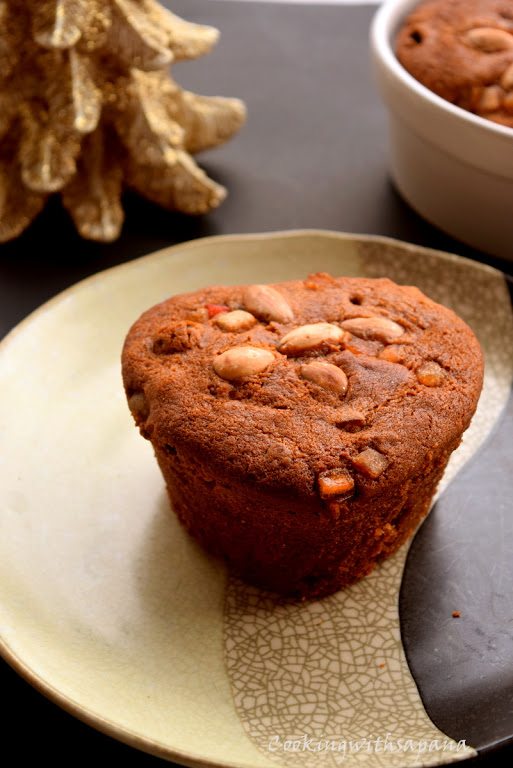 Serve and enjoy !!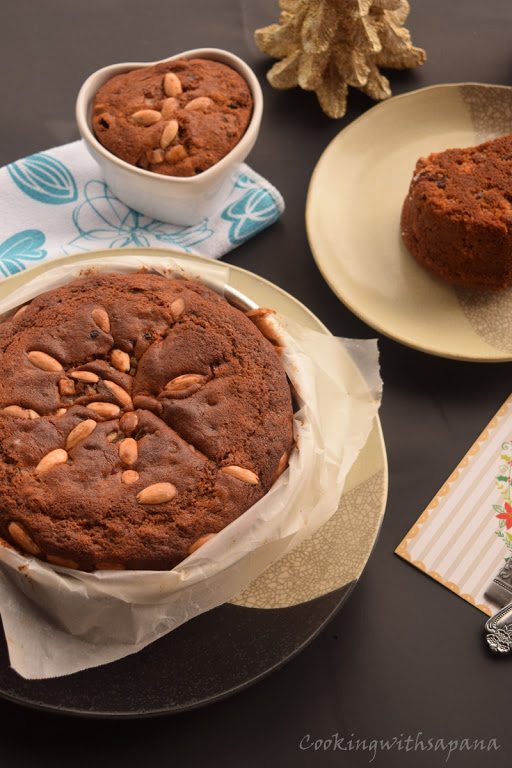 Serve-8 Baking time-2 hours


This is part of the
Bake-a-thon 2015
Best regards,
Sapana Behl