Fudgy Chocolate Candy Cookies
My daughter loves chocolate like crazy .If she won't eat anything specific and I would add chocolate she would definitely appreciate that particular thing.For instance ,like banana shake she doesn't like, but with a little chocolate she can have two glasses.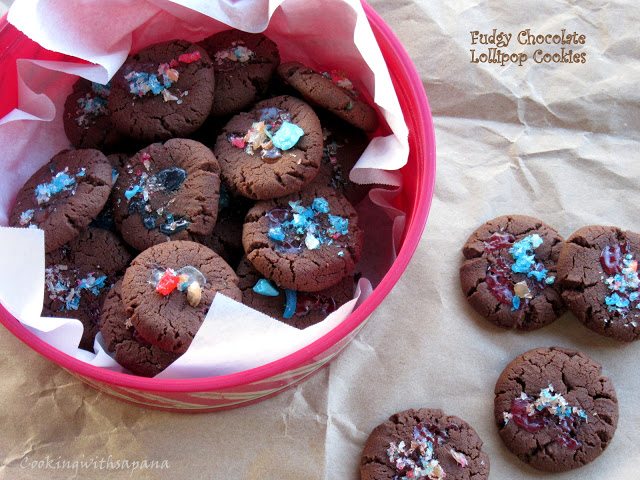 Last week ,while I was going through the recipes in the Cooking Light Magazine , she was sitting by me and saw the cookies .And oh boy ! she was like pleading me to make the cookies at once.The original recipe used peppermint candy and since I have hadn't any so I replace them with lollipops.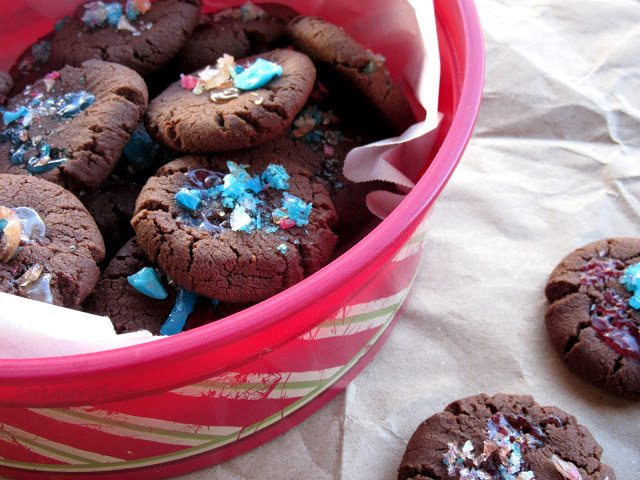 As soon I finished baking she immediately came into the kitchen to taste some.Believe me or not she ate 4 cookies in seconds and loved them a lot.
The soft fudgy cookies were a complete touch with crushed candies and the match was heavenly.
Hubby also indulged the cookies and asked to make more to give as a gift to his boss for Christmas.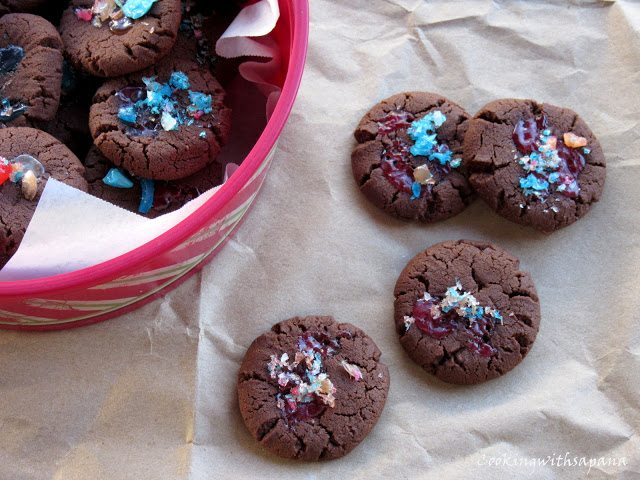 Bake-a-thon 2015
Dish-Fudgy chocolate candy cookies
Source-Cooking Light December 2015 Edition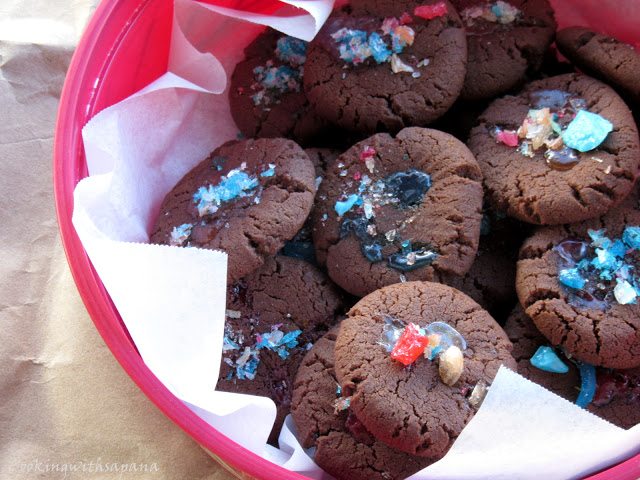 Ingredients:
1 1/2 cup whole wheat flour
8 tablespoon butter,softened
1 cup sugar
5 tablespoon cocoa powder
1/2 teaspoon baking powder
1/4 teaspoon baking soda
1/4 teaspoon salt
1/2 teaspoon vanilla extract
1 tablespoon cornstarch dissolved in 2 tablespoons water
lollipop or any hard candy,crushed
Method:
Preheat oven to 350 degrees and line two baking sheets with parchment paper.
In a mixing bowl ,sift flour ,cocoa ,baking powder ,baking soda and salt.Whisk until combined.
Place sugar and butter in a bowl .Beat for 2-3 minutes and add cornstarch dissolved in water and vanilla extract.
Add the flour mixture half at a time and mix gently until combined.
Make 24 balls from the dough and place them on baking sheet 2 inches apart from each other.
Flatten the cookies with the bottom of a glass and sprinkle with crushed candies.
Bake at 350 degrees for 10 minutes or until dark brown in color.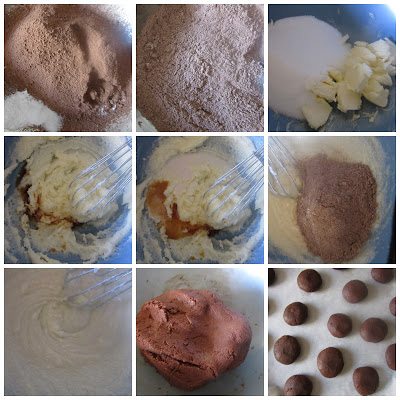 Cool completely on wire rack.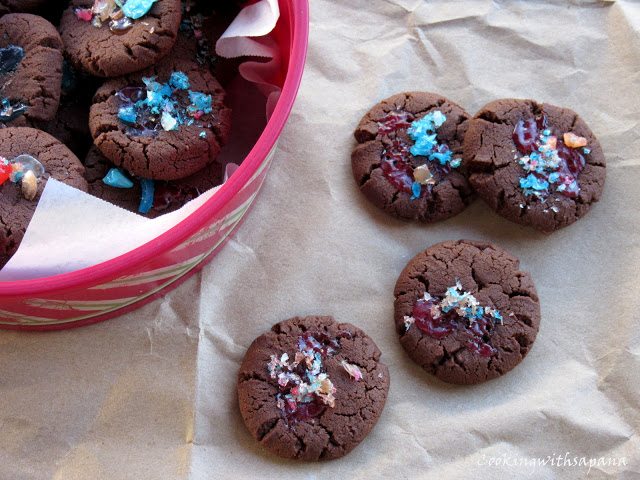 Store in air tight container.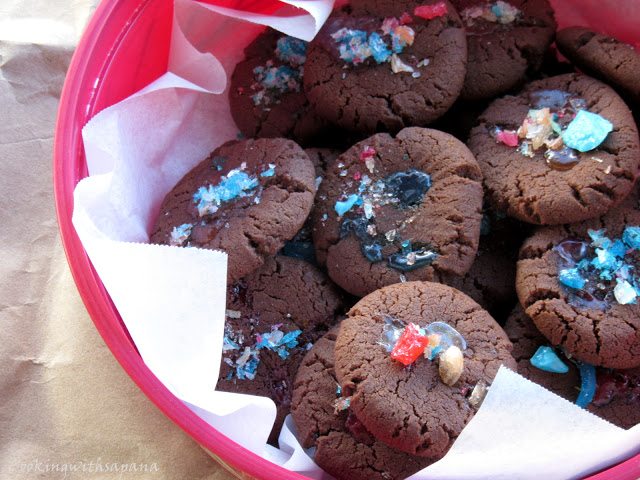 Enjoy!!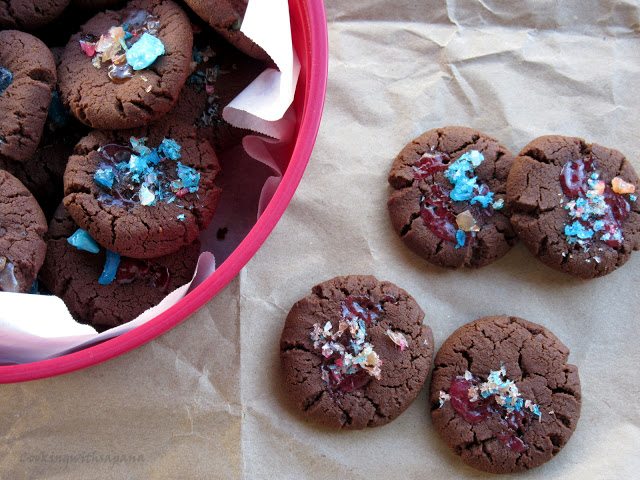 Serve -24 Cookies Baking time-10 minutes
This is part of the
Bake-a-thon 2015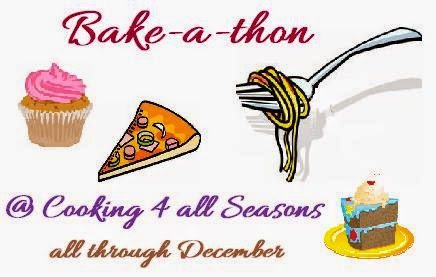 Best regards,
Sapana Behl