Cheesy Stuffed Jumbo Pasta Shells
This week for BM#59 ,I will be presenting stuffed dishes.The first dish I made is scallions and cheddar cheese stuffed jumbo pasta shells.The stuffed shells tasted great and kids loved it.We had a nice and filling lunch and everyone enjoyed this mild and delicious cheesy pasta shells.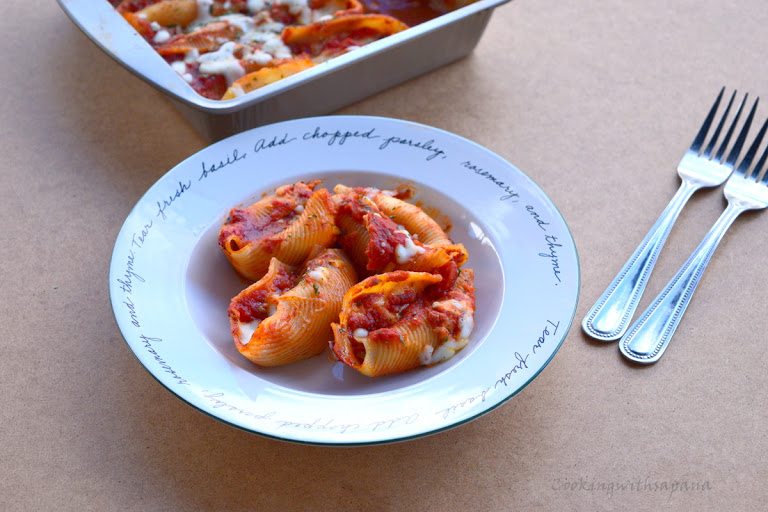 Blogging Marathon#59
Theme-Stuffed Dishes
Dish-Jumbo Pasta Shells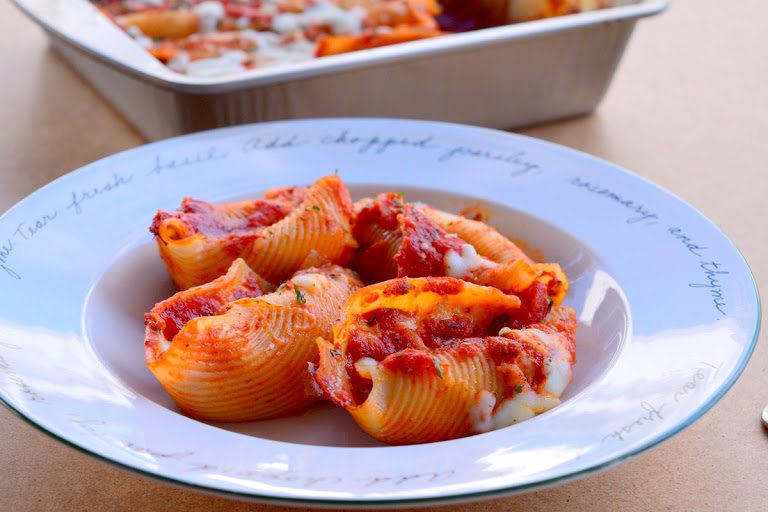 Ingredients:
16 Jumbo pasta shells
1 bunch of scallions,chopped
1 yellow onion
2 cup cheddar cheese
1 cup mozzarella cheese
2 cup pasta sauce
2 teaspoon basil
1 teaspoon parsley
1 teaspoon black peppercorn ,crushed
1 teaspoon red chilly flakes
salt to taste
2 tablespoon olive oil.
Method:
Cook pasta shells as per package instructions.
Drain ,wash under running water and and set aside.
Heat olive oil in a pan ,add chopped yellow onion and scallions.
Cook for 2-3 minutes .Add basil,parsley,salt ,chilly flakes and peppercorn.Stir and remove from heat.Preheat oven at 180 degree C.
Fill a tablespoon of stuffing in the pasta shells.
In a baking tray apply a layer of pasta sauce.Arrange the pasta shells in the baking tray.Sprinkle some mozzarella cheese.
Cover the pasta shells with pasta sauce.Sprinkle with more mozzarella cheese.Cover with aluminium foil.
Bake in preheated oven for about 40 minutes.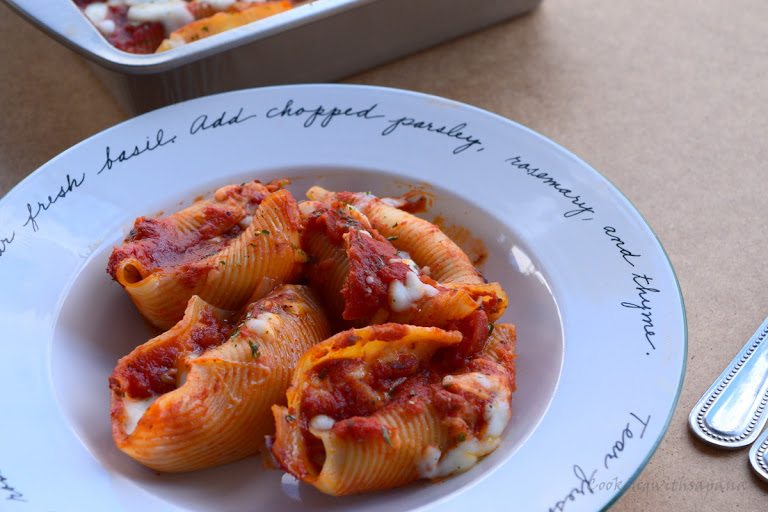 Remove from oven .Serve warm.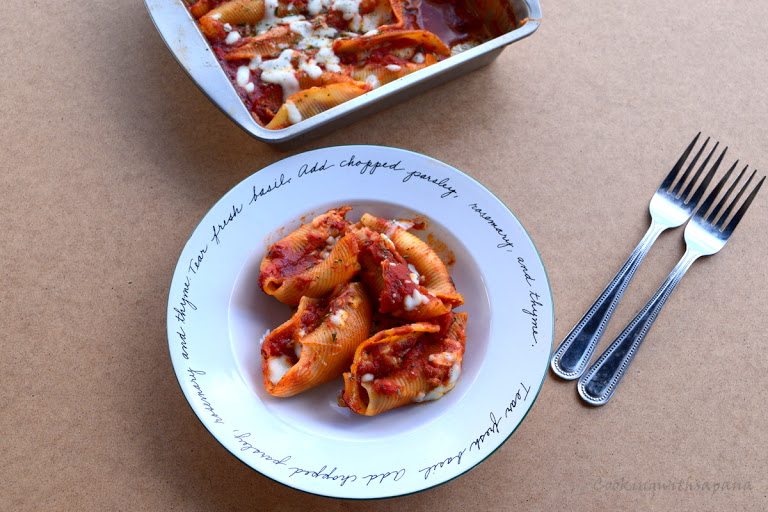 Enjoy!!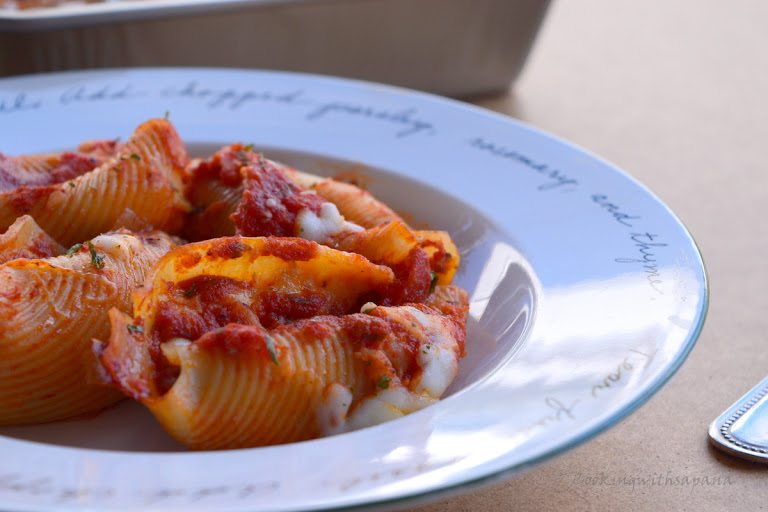 Serve-4 Baking time-40 minutes
Check out the Blogging Marathon page for the other Blogging Marathoners doing BM#58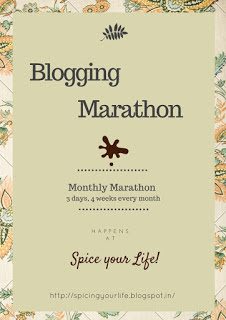 Best regards,
Sapana Behl