Baklava Rolls~ Guest Post For Aruna Panangipally
It has been very long since I did a guest post.Thanks to very humble and generous Aruna of
Aharam
to ask me to do a guest post for her.I am very happy and super excited and sending you some sweet and warm Baklava Rolls.For the recipe checkout her
space
.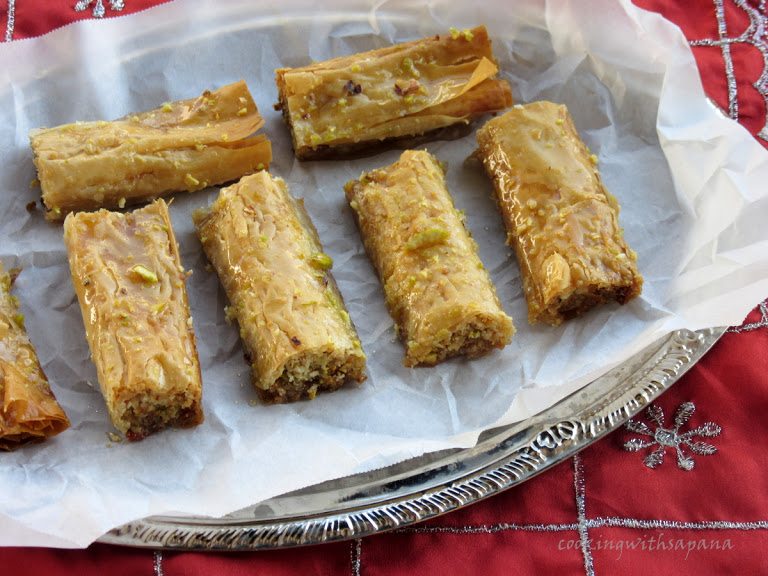 Aruna is a versatile blogger and
Aharam
is her beautiful space where she blogs regularly .I like the simplicity and authenticity of her posts and especially love the way she composes her posts.Recently I was going through her recipes and found so many traditional and delicious recipe like
Matar Nimona
,
Pineapple Kesari
,
Dimer Jhol
,
Traditional christmas cake
and many more recipes that you would want to try.She has the same habit of collecting recipes like I have and that is truly a nostalgic coincidence.I wish you all the success in your life .May you reach many more milestones in the blogging world and achieve whatever you want.
Checkout the recipe at Aruna's space.
Follow Aruna at
Facebook
Twitter
Pintrest
Bloglovin
Best regards,
Sapana Behl