Apple Upside Down Cake
For the last day of Holiday Bakes , I made eggless upside down cake to end the series.The cinnamon ,apples and a little caramelized brown sugar over the top make this cake so festive and heavenly.Las week my neighbor friend asked to help her make some cake with apples .
Actually ,She was going for dinner to her friend's house and wanted to bring a cake .That's how we made this cake from Martha's website.We didn't used eggs and the cake turned out perfect .As it was supposed to be a gift I didn't get to click sliced cake but,she told me that everyone loved this cake and even asked for the recipe also.This cake is perfect for Christmas or any other Holiday.


Blogging Marathon#59
Theme-Holiday Bakes
Dish-Apple upside down cake
Source–Here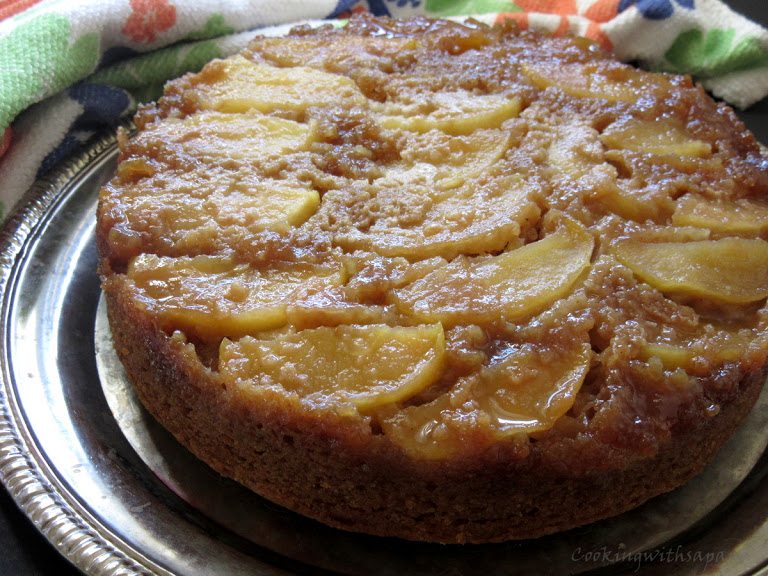 Ingredients:
Dry ingredients:
1 1/2 cup all purpose flour
1 1/2 teaspoon baking powder
1/2 teaspoon baking soda
1/2 teaspoon ground cinnamon
1/2 cup sugar
Wet Ingredients:
1/2 cup canola oil
1/2 cup milk
1/2 cup yogurt
1 teaspoon vanilla
Other ingredients:
1 red delicious/granny smith apple
1/2 cup brown sugar
1 teaspoon lemon juice
Method:
Preheat oven to 350 degree celsius.
Grease a cake pan with oil and set aside.
Peel ,core and cut apple into thin slices .Sprinkle with lemon juice and set aside.
In a mixing bowl sift the dry ingredients.Stir well until combined.
In another bowl add the wet ingredients and whisk to combine.
To the cake pan arrange a layer of brown sugar.Now spread the apple slices in the pan in two circles.
Mix the wet ingredients with dry and gently whisk to combine well.
Pour the cake batter over the prepared pan.
Bake in preheated oven for about 40 to 35 minutes or until a toothpick inserted in the center of cake comes out clean.
Cool the cake pan on wire rack.Run a knife around the edges and invert the cake on plate.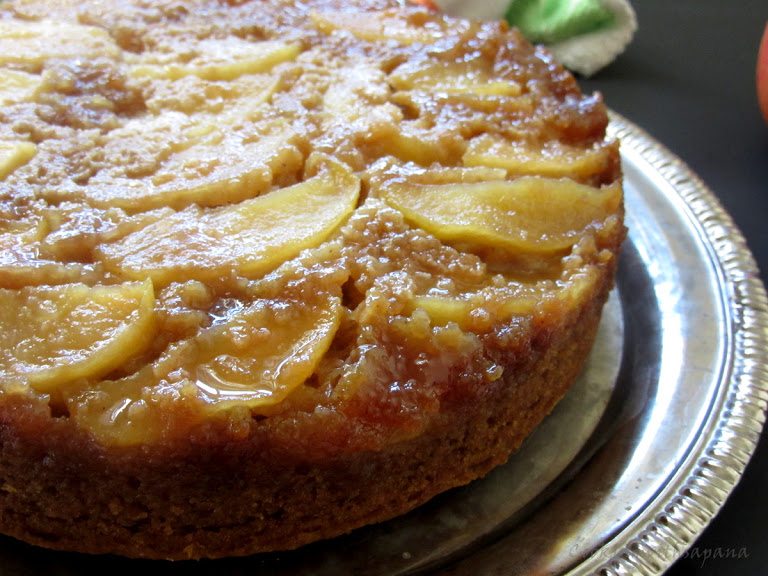 Slice and serve.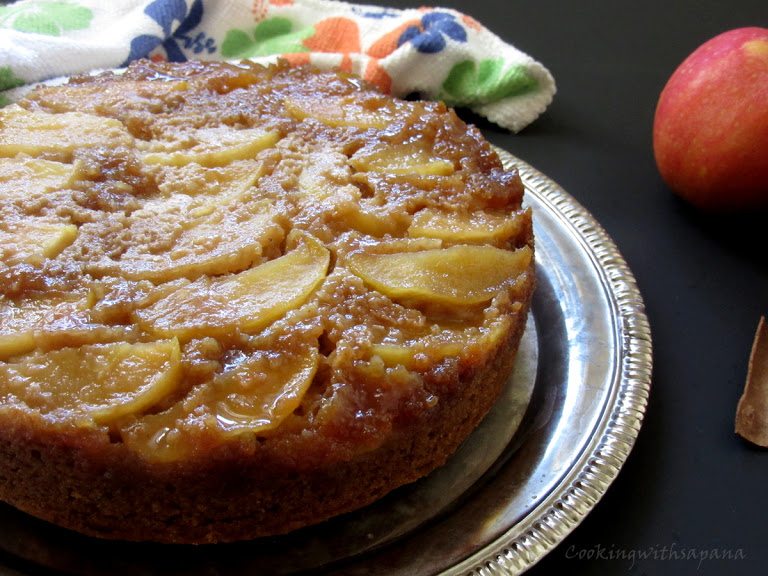 Enjoy!!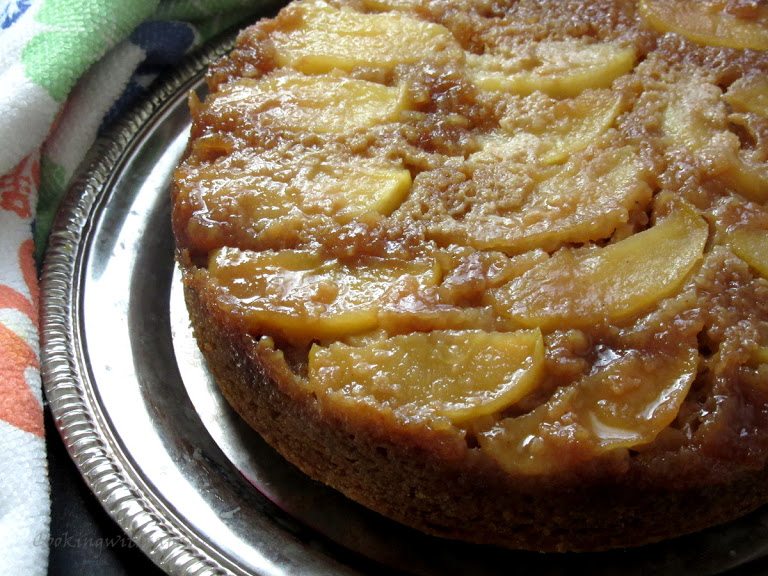 Serve-6 Baking time-45 minutes


Check out the Blogging Marathon page for the other Blogging Marathoners doing BM#58
Best regards,
Sapana Behl