Apple Roses
Bake-a-thon
is a baking marathon where we,a group of food bloggers post a baking recipe on every Monday,Wednesday and Friday of December.This event is created by
+Srivalli Jetti
and has been running for a couple of years.This is the first time I have joined the event and I will be posting baked recipes three times in a week throughout the month of December.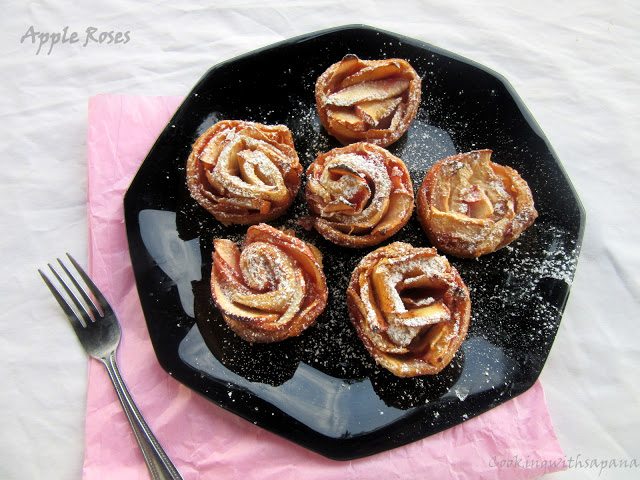 A few month's back I saw this recipe all over facebook and pinterest and I fell in love virtually by seeing the cute shape of these roses.I immediately bookmarked it for bake-a-thon .
It does look complicated,but believe me this recipe is as simple as you would never guess. So if you have some apples lying in your fridge,then do try this delicious warm and wonderful desert and impress your guests.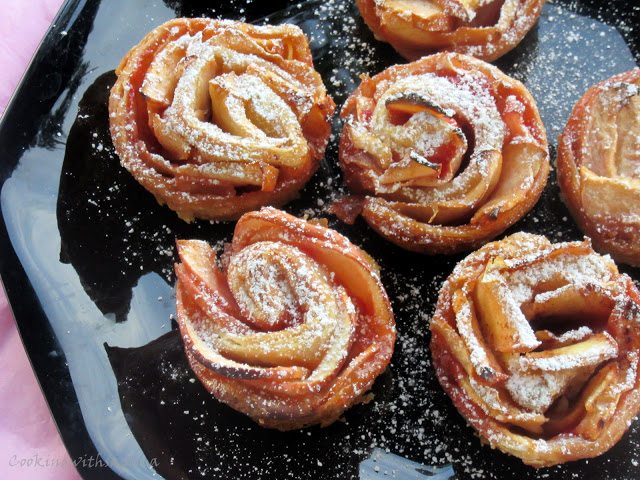 Bake-a-thon 2015
Dish-Apple Roses
Source- here
Ingredients:
3 apples,cored and cut in halves
1 sheet puff pastry
1 teaspoon cinnamon
2 tablespoon fruit preserve
2 tablespoon water plus more
1 tablespoon powdered sugar
1 tablespoon lemon juice
Method:
Preheat oven to 375 degree Fahrenheit and grease a muffin tray with oil or butter.
Cut Apple into thin slices with skin.
In a microwave safe bowl add the apple slices and cover them with enough water to soak .Add lemon juice and microwave for 3 minutes.
In a bowl add fruit preserve and 2 tablespoon of water .Microwave for 30 seconds and mix well to combine.
Thaw the frozen puff pastry sheet as per package instructions.
Dust a board with dry flour and roll the pastry a few inches more to cut 6 strips.
Take one strip of puff pastry and place a teaspoon of fruit preserve in the center.
Now place apple slices halfway up to the end of the strip.
Sprinkle cinnamon and fold the puff pastry to the end of the strip.
Place the rolled sheet in the muffin tray .
Bake in preheated oven for 30 to 35 minutes or until golden.
Remove from oven ,cool and sprinkle powdered sugar.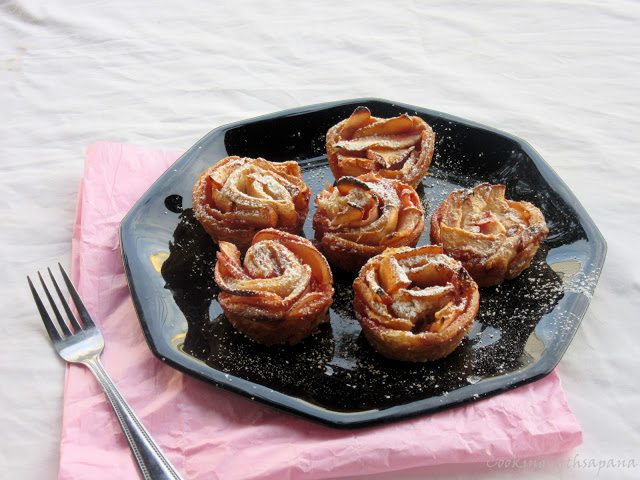 Serve warm and enjoy.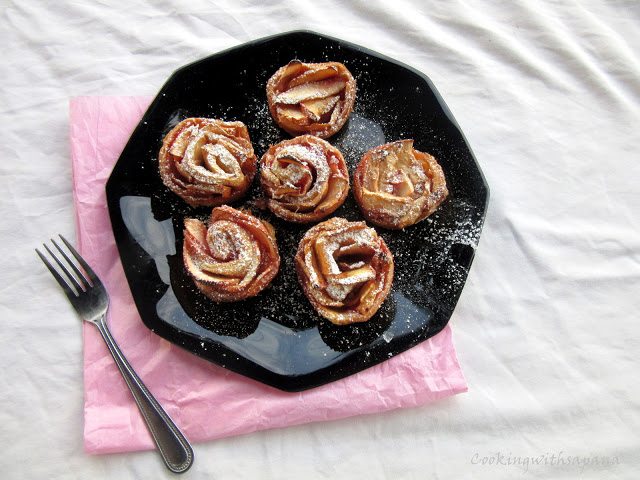 Enjoy!!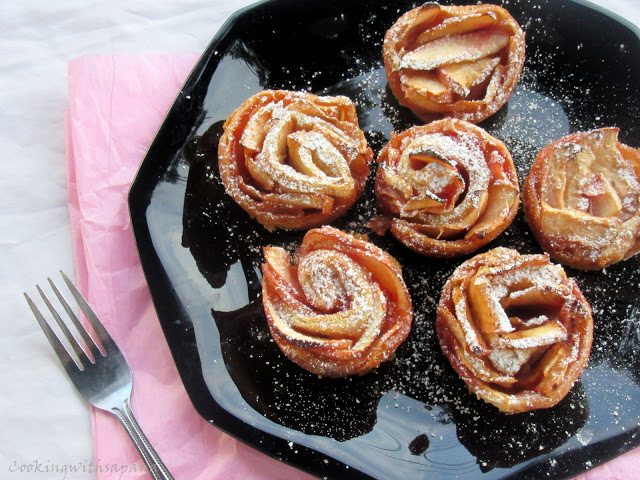 Serve-6 Baking time-35 minutes
This is part of the
Bake-a-thon 2015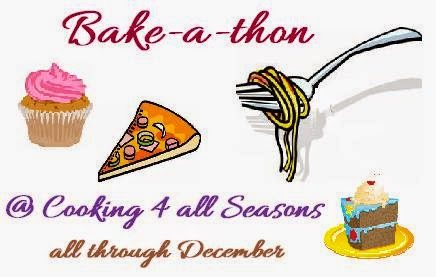 Best regards,
Sapana Behl