Apple Butter
We are in the next edition of BM#59 and my theme for the first week is the toppings.We had about 10 lbs of apples literally lying in the fridge as no one wants to eat them .So I had to use them in something before spoiling .Then the search started to use apples in bulk and make something useful and tasty.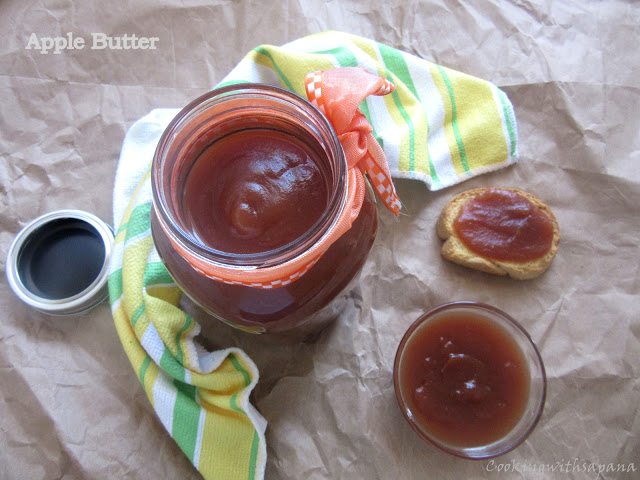 I found the recipe for apple butter here and adapted it as per our taste.For first batch ,I made with 4 lb apples and got good results.The apple butter turned out very creamy buttery and delicious.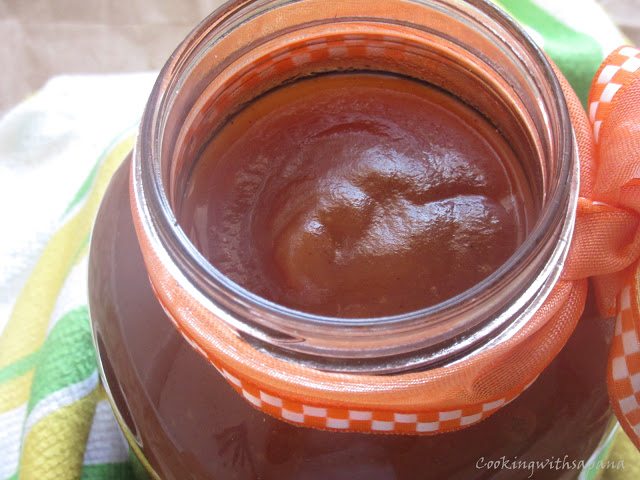 Blogging Marathon#59
Theme-Toppings
Dish-Apple Butter
Source-here

Ingredients:
4 lb apples granny smith or sweet delicious
1 cup apple cider
4 cups sugar
1 teaspoon cinnamon
1 teaspoon allspice
1/2 teaspoon ground cloves
juice of 1 lemon
1 teaspoon vanilla extract
1 teaspoon kosher salt
2 cups water
Method:
Wash peel and dice the apples.
Sprinkle lemon juice to avoid oxidation of apples.
In a slow cooker add the apples and 2 cups of water.Let it cook on high for 1 hour.
Now add sugar ,apple cider , cinnamon ,all spice and ground cloves.Cook on slow for about 12 hours.
Remove from slow cooker and puree the mixture in blender.
Transfer the apple butter in slow cooker and cook on high for 1 to 4 hours or until you get desired consistency.
Add vanilla extract and cool the apple butter.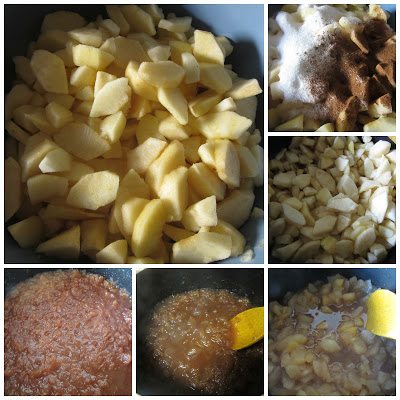 Preserve the apple butter in sterilized glass jars and store in refrigerator .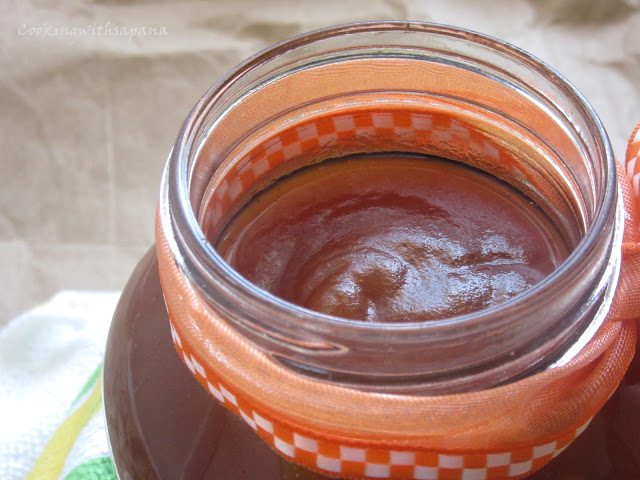 Use as a topping for toast ,rusk ,biscotti or give as gifts .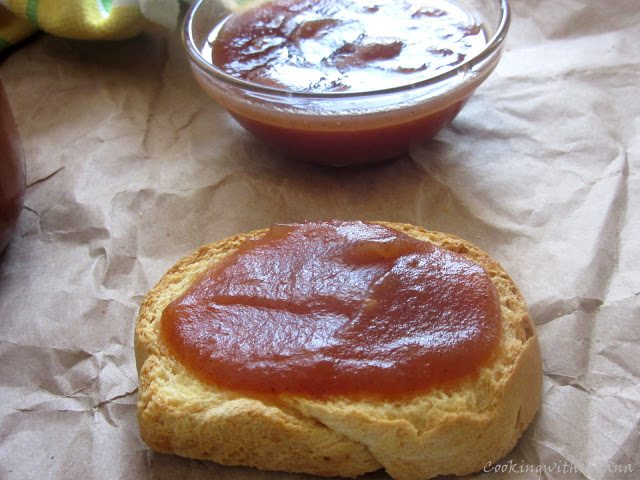 Notes:
You may also use the regular sauce pan for the same .
Make sure to stop in between while processing the hot apple mixture to escape steam.
Check out the Blogging Marathon page for the other Blogging Marathoners doing BM#58