Sweet and Spicy Peanut Sauce
We are in the second week of BM#58 and my theme for the week is Dips and sauces.In last mega BM "
Buffet on Table
",we had this theme and I thoroughly enjoyed making the dips and sauce around the world.Actually I made two sauce extra that were waiting in queue begging me to be posted on the blog .I wasn't satisfied with the pics so I skipped it posting then ,but now think I must publish it before the pics get too old.
The first sauce is Indonesian style sweet and spicy peanut sauce.This sauce is perfect to stir into roasted veggies or for a burger .If nothing simply toss it with Indonesian style rice or salad.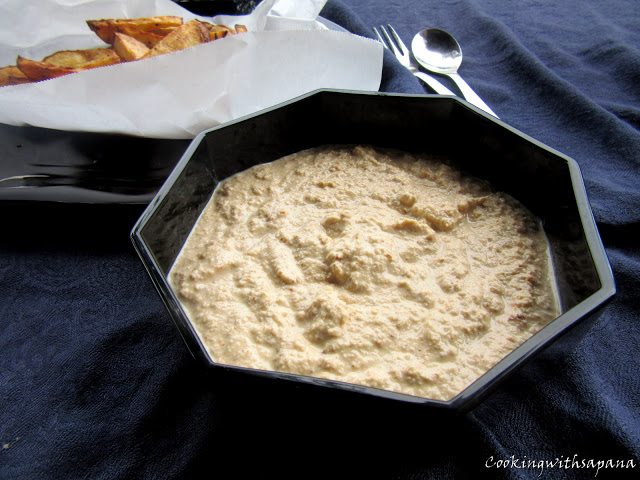 Blogging Marathon#58
Theme-Dips and Sauces
Dish-Peanut Sauce
Source-Cooking Light Magazine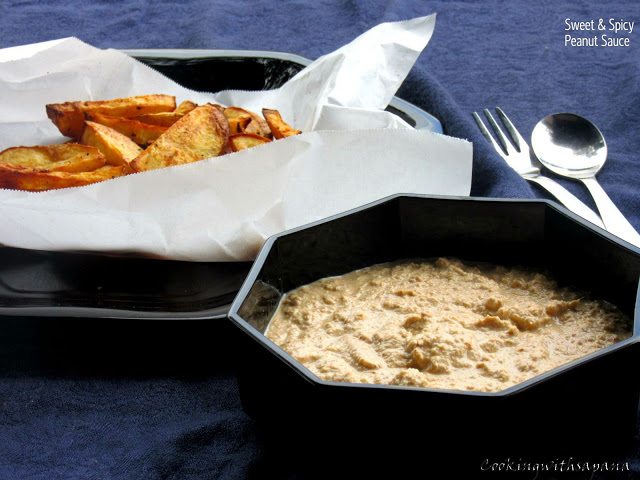 Ingredients:
1/2 cup peanuts/peanut butter
2 shallots,chopped
1 tablespoon brown sugar
1 teaspoon lime zest
1/2cup coconut milk
4 teaspoon lime juice
1 tablespoon soy sauce
1 teaspoon ginger,grated
2 teaspoon sriracha hot chile sauce
Method:
Combine all ingredients and pulse in food processor.
Refrigerate up to a week.
Serve and enjoy.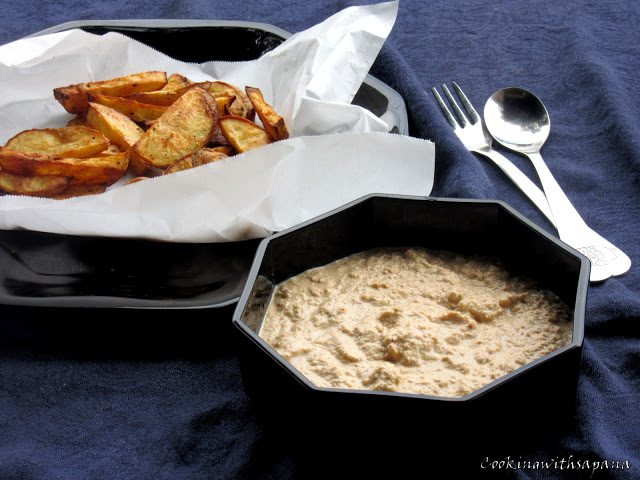 Enjoy!!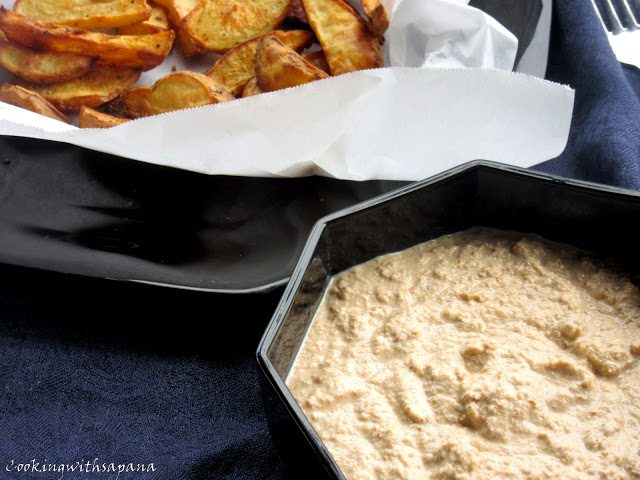 Serve-6 Prep time-10 minutes



Best regards,
Sapana Behl