Eggless Corn Bread
Looking for a last minute Thanksgiving recipe idea , then this corn bread is just perfect for you. Apart from the classic pumpkin pie ,the humble stuffed casserole ,the turkey ,this corn bread would definitely a great idea to thanks for the blessings of the harvest .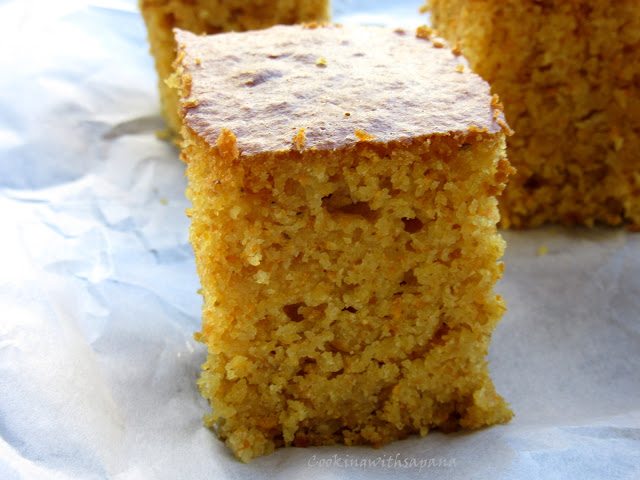 Corn bread is this month's "Baking Partners "a creation of Swathi Iyer, and the recipe suggested by Suja of Kitchen corner try it.Thanks Swathi and Suja for the recipe.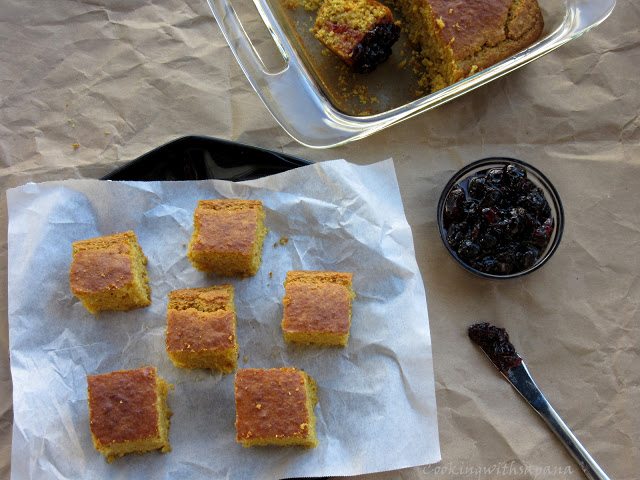 I tweaked the recipe a little as per our taste and made it without eggs.It came out perfectly brown and golden outside and mouth melting soft inside.I made a cranberry sauce to go with it and believe me the sauce enhanced the flavors of the cake and took it to another level.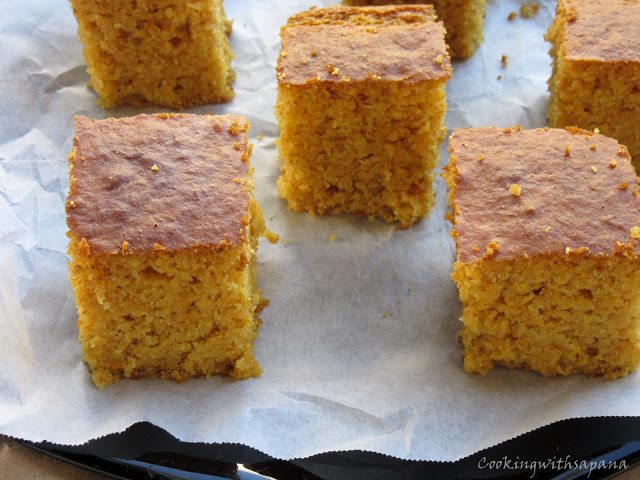 Baking Partners
Cornbread
Source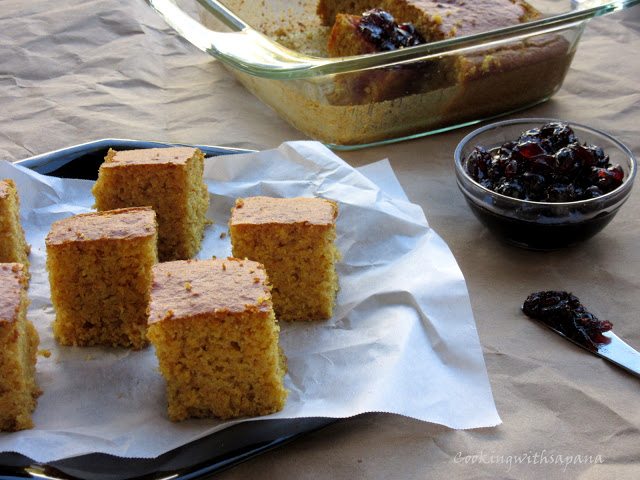 Ingredients:
1 1/2 cup yellow cornmeal
1 cup all purpose flour
1 cup milk
1 cup buttermilk
2 teaspoon baking soda
1 teaspoon baking powder
2 teaspoon apple cider vinegar
1/3 cup canola oil
1/2 cup brown sugar
1/2 cup molasses
Method:
Preheat oven to 200 degree celsius.
Line a 8'x8'square baking tray with oil or parchment paper.
In a bowl add cornmeal,all purpose flour ,brown sugar baking powder and baking soda.
In another bowl add milk ,buttermilk,molasses and apple cider. Whisk together until combined.
Add the wet ingredients into dry and mix gently.
Transfer the batter into the greased baking tray and bake for 30 to 35 minutes or until golden.
Cool before cutting into pieces.
Serve with cranberry sauce and enjoy.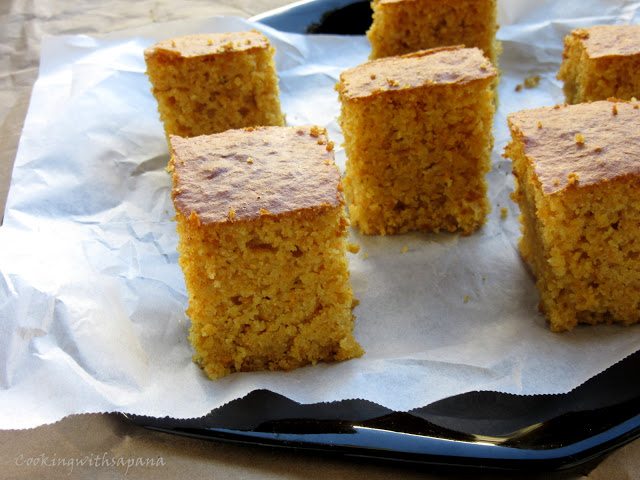 Stays fresh for a week in refrigerator.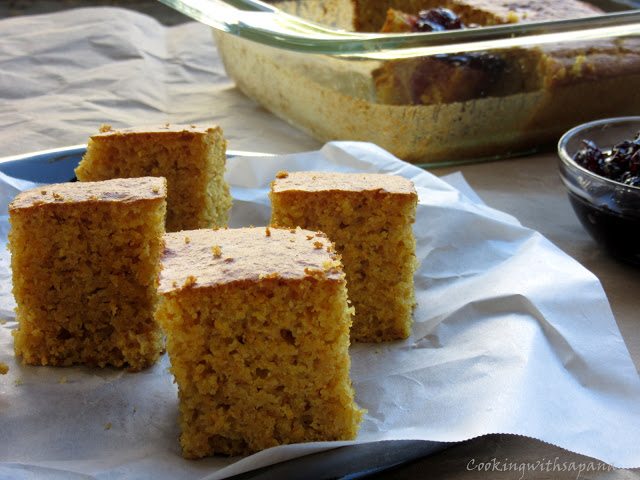 Enjoy!!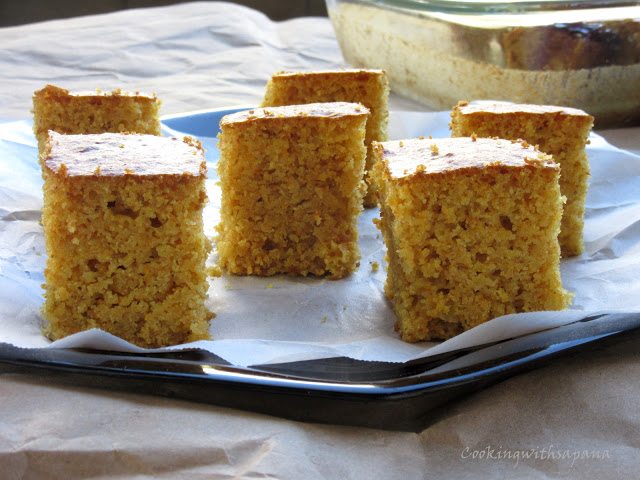 Serve-8 Baking time-35 minutes
Best regards,
Sapana Behl