Chrysanthemum Wolf berry Soup
Today I am sharing this Chinese soup recipe that I had learned from my neighbor.It is a refreshing chilled soup which has numerous health benefits as well.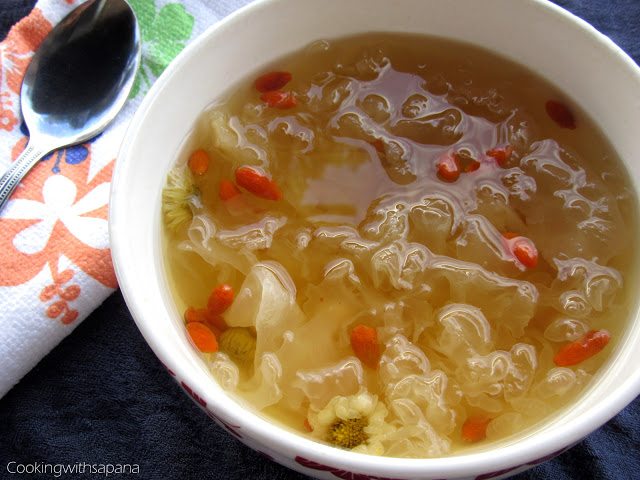 She told me about how chrysanthemum in the soup helps the skin to be young and beautiful .The wolf berry itself have the most antioxidants in all fruits.It is believed to be good for eyes.I am glad I learned one interesting and healthy Chinese recipe.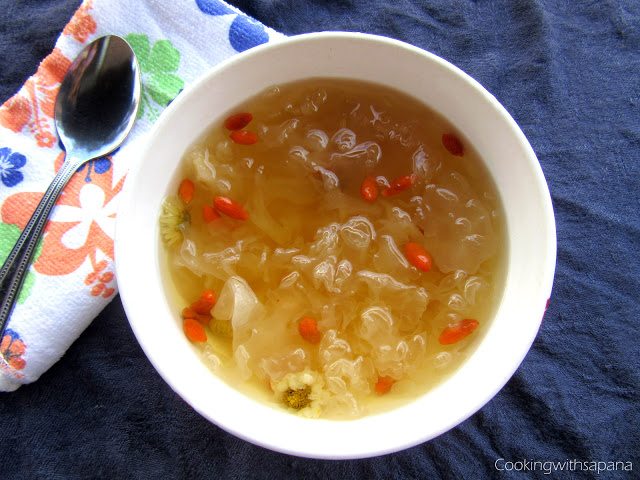 Ingredients:
4-5 dried chrysanthemum flowers
2 tablespoon white fungus
2 tablespoon Chinese wolf berry
crystal sugar to taste
1 liter water

Method:
Wash and drain chrysanthemum flowers,wolf berry and fungus.
In a saucepan add water and all three washed and drained ingredients.Cook covered for 30 minutes.
Add sugar and bring it to boil.
Remove from heat and let it cool.
Serve chilled.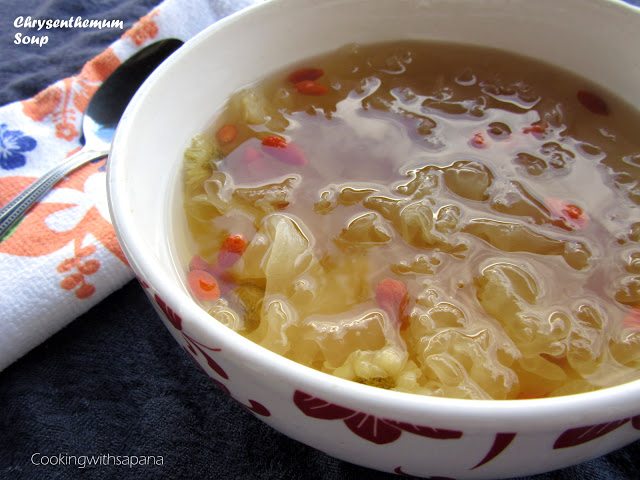 Note:
It taste best if served chilled after 2 or three days of refrigeration.
This is my entry for CCC # 25 – Nov Week 1
Serve-4 Cooking time-35 minutes
Cooking from Cookbook Challenge Group.