Roasted Potatoes with Homemade Za'atar
For the second day of cooking from
Food 52
, I made the simple and tempting roasted potatoes medley with a hint of home made za'atar spice mix.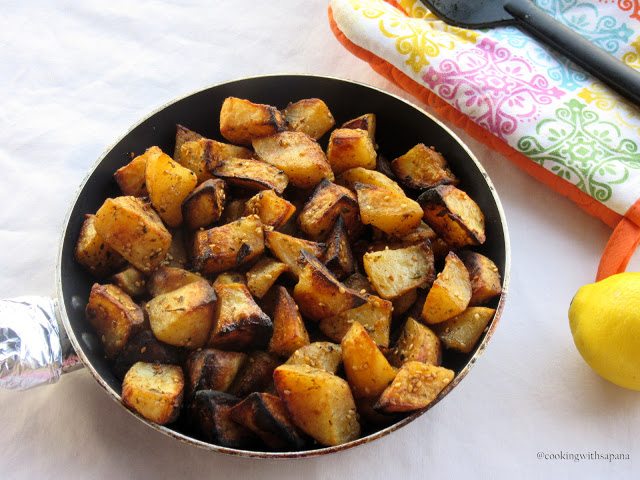 I always make the roasted potatoes and like it a lot but the za'atar spice mix took it to another level.The aroma,the flavor of potatoes was amazing and my whole house was smelling so good.From now on this is going to be a keeper recipe and our family favorite as well.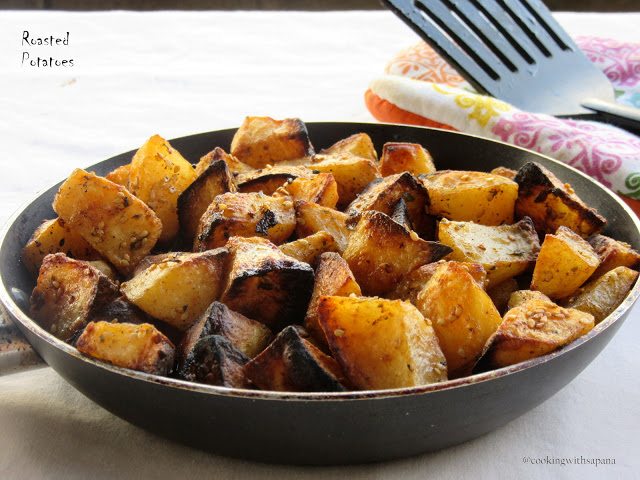 Blogging Marathon#57
Theme-Food 52 Recipes
Dish-Roasted Potatoes
Source–Here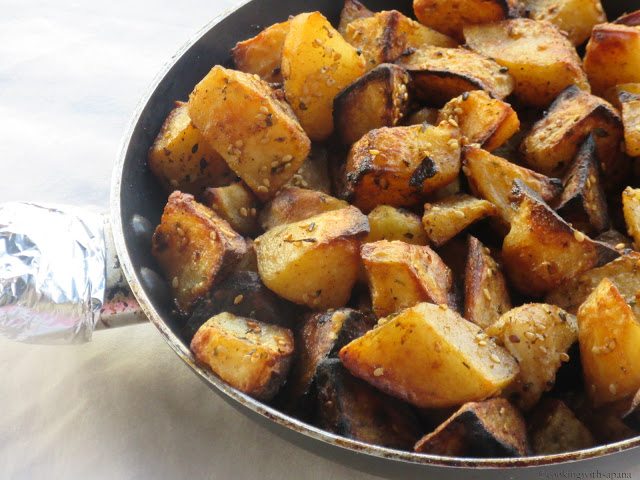 Ingredients:
6 medium potatoes,cut in cubes
1 tablespoon lemon juice
2 tablespoon extra virgin olive oil
1 tablespoon alepoo pepper/paprika or to taste
3 tablespoon za'atar
For Za'atar
2 tablespoon sesame seeds
1 tablespoon sumac spice mix
1 tablespoon dried thyme
1 tablespoon sea salt or to taste

Method:
Mix all the ingredients for za'atar and grind in coffee grinder or blender.
Preheat oven to 400 degree.In a mixing bowl add potato cubes,za'atar ,alepoo pepper ,lemon juice and olive oil.
Transfer in greased baking dish and bake for 40 to 50 minutes or until potatoes are golden and done.
Serve warm .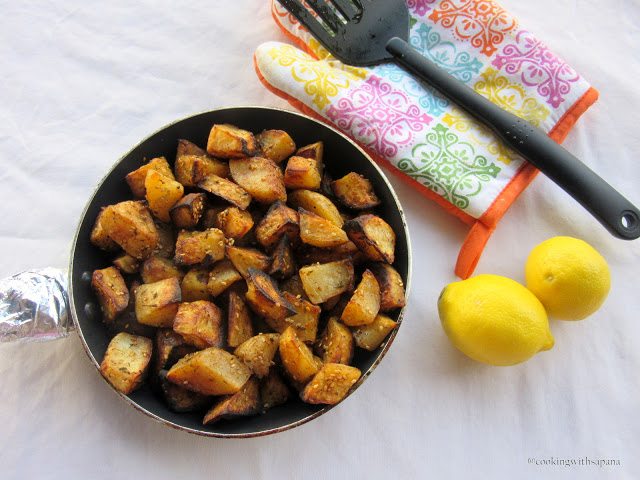 Enjoy!!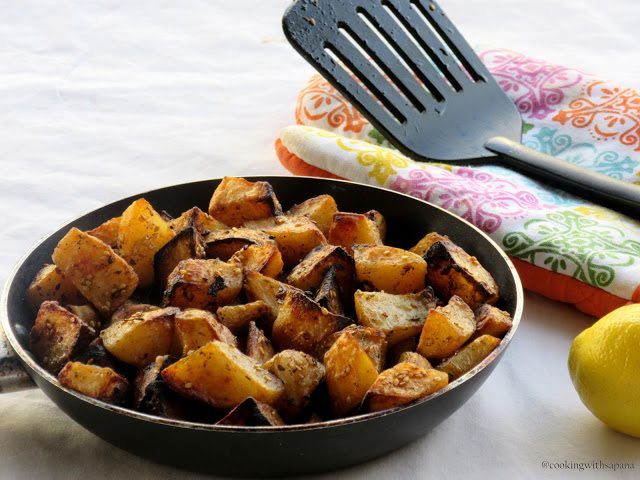 Serve-6 Baking time-50 minutes
Check out the Blogging Marathon page for the other Blogging Marathoners doing BM#57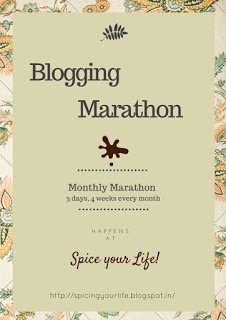 Best regards,
Sapana Behl