Peanut Jaggery Ladoo
My family loves to fast for 9 days in Navratri and I only cook the Falahari food during this time.I have already posted most of our family favorite
fasting recipes
.This year I will try to post some new recipes for nine days.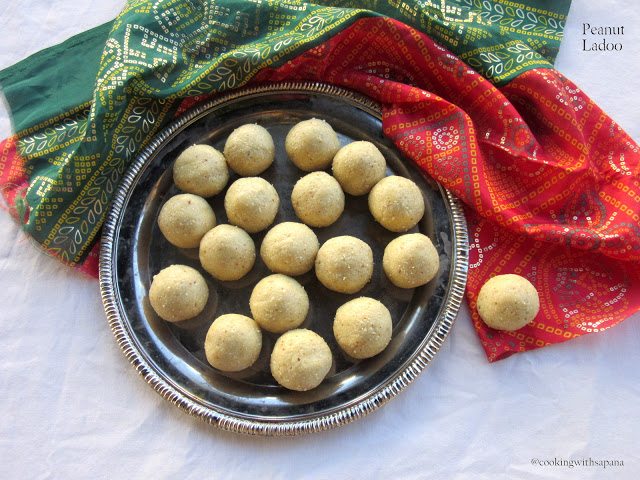 For day 1 of Navratri I made these simple to bind and easy peanut ladoos.The ladoos are healthy and filling to keep you strong during fasting.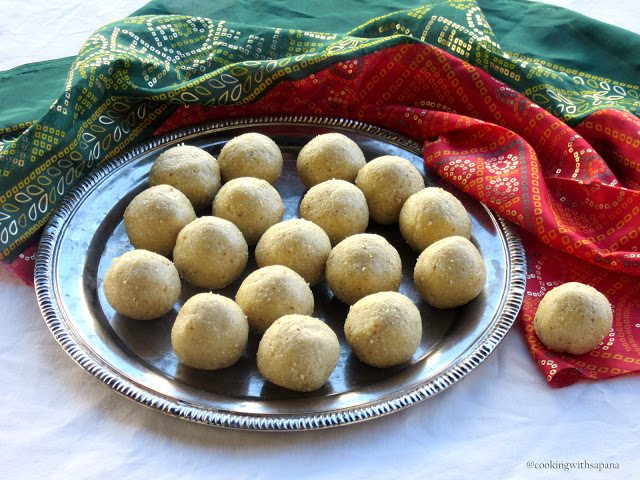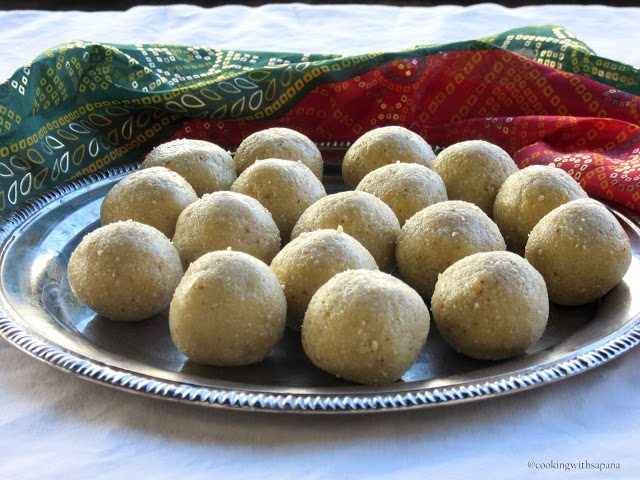 Navratri Day 1
Ingredients:
1 cup peanuts
3/4 cup jaggery
1 teaspoon cardamom powder
2 teaspoon ghee/clarified butter
Method:
Dry roast the peanuts in a pan.Cool and remove the skin.
Make a coarse powedr by pulsing it few times in a blender or food processor.
Grate or pulse jaggery .In a mixing bowl add powdered peanuts and grated or pulsed jaggery.
Add cardamom powder and melted ghee.Mix well until combined.
Make small round balls by pressing a portion of the mixture in between palms.
Keep in air tight container.
Serve and enjoy.
Enjoy!!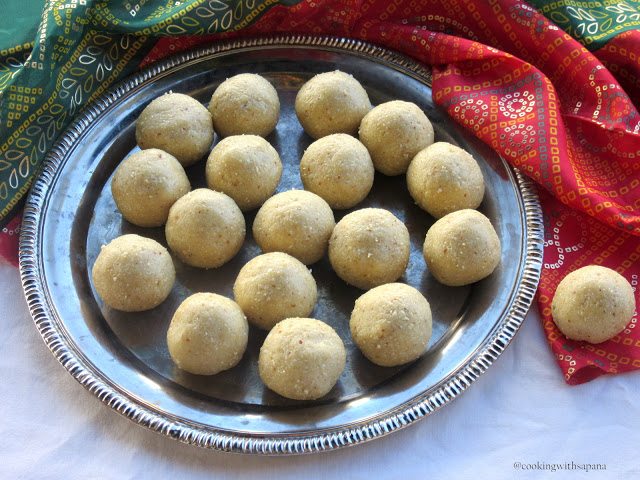 Serve-12 to 15 ladoos Cooking time-15 minutes
Best regards,
Sapana Behl