Bharvan Tindora |Stuffed Ivy gourd
We are in the second week of BM#57 and I will be featuring side dishes that normally being served with bread or rice along with main course. If you happen to visit my blog often you would have known that I have lots of side dishes and mostly are from north India.
Being Vegetarian , I love to make and use almost all the vegetables available in the market.We have this habit of making a dry veg curry with roti and curd/raita in the lunch and a dal/lentil or veg gravy curry with rice,salad and roti for dinner.So if I would make a dry curry for dinner that is totally unacceptable.I mean they would eat it but with the bucket full of questions , like why , how ?? you made it at night etc .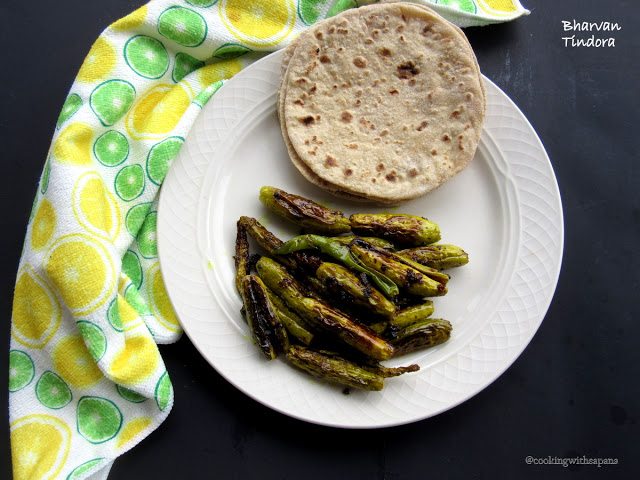 As I am from typical Brahmin family and married into Punjabi family ,the life was a little hard in the starting after marriage. I had never eaten a curry with garlic and there all of them were eating proper Punjabi meals with lots of ginger garlic, spices and aromatics.Whenever they would make non-veg, I was always throwing here and there or covering my face with masks.After almost a year I became habitual of the smells of non-veg and has started eating garlic also.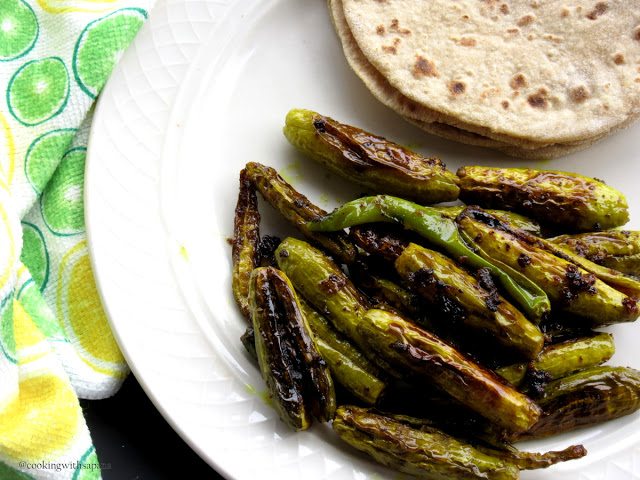 This stuffed tindora recipe is from my mother in law . She is an amazing cook and makes even a simple dish so delicious.I learnt most of the Punjabi recipes from her and my FIL. I remember ,one day we both made Matar pulao at the same time same way but still hers was way too delicious than mine.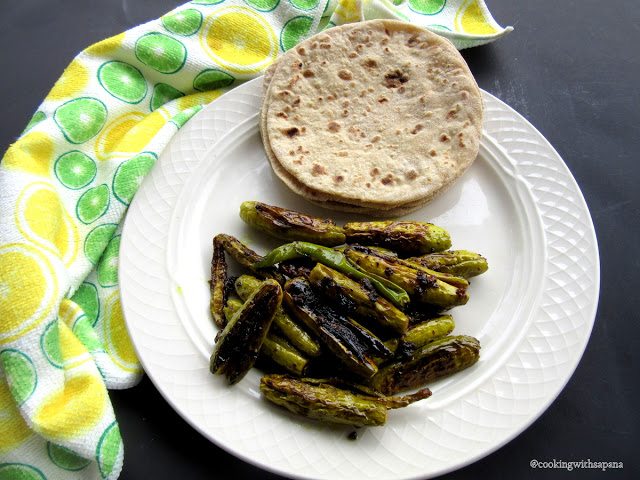 Blogging Marathon#57
Theme-Side Dishes
Dish-Stuffed Tindora
Source-MIL
Ingredients:
250gm Tindora/Ivy gourd
4 green chillies
1 teaspoon cumin powder
1 teaspoon garam masala
1 teaspoon red chilli powder
1/2 teaspoon turmeric powder
2 teaspoon coriander powder
1/2 teaspoon amchur/dry mango powder
salt to taste
2 tablespoon oil

Method:
Wash and dry the tindora.In a bowl mix all the spices and salt.
Make a slit in the centre of each tindora piece and fill half a teaspoon of spice mixture in it.Repeat the same procedure with green chillies.
Heat oil in a pan and arrange the tindora pieces in a single layer .Sprinkle the spice powder if left any over it.Cook ,covered for 20-25 minutes or until done.
Stir in between to avoid sticking to the pan.
Remove from heat and serve hot with roti.
Enjoy!!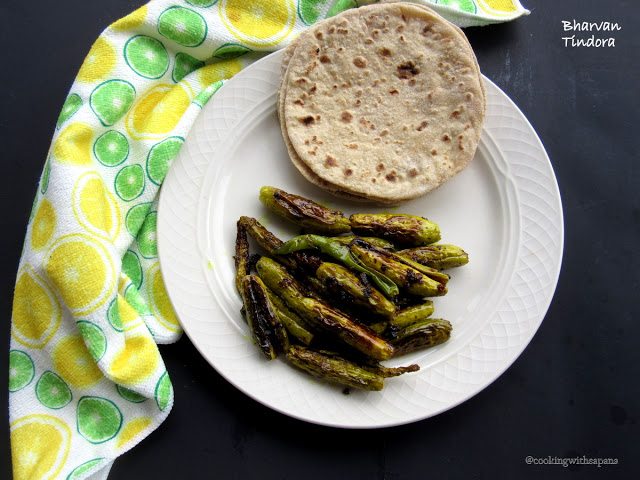 Serve-4 Cooking time-25 minutes
Check out the Blogging Marathon page for the other Blogging Marathoners doing BM#57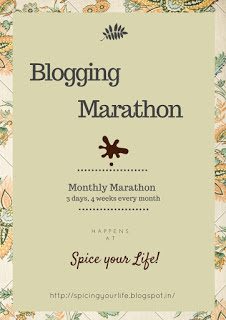 Best regards,
Sapana Behl