Waakye | African Beans & Rice
We are in the fourth week of
Buffet on Table
,a one month long blogging marathon.This week we will be showcasing Breakfast from Countries.For the first day I made this African Breakfast dish.Waakye is a Ghanaian dish made from rice and beans.It is cooked by boiling rice and beans together.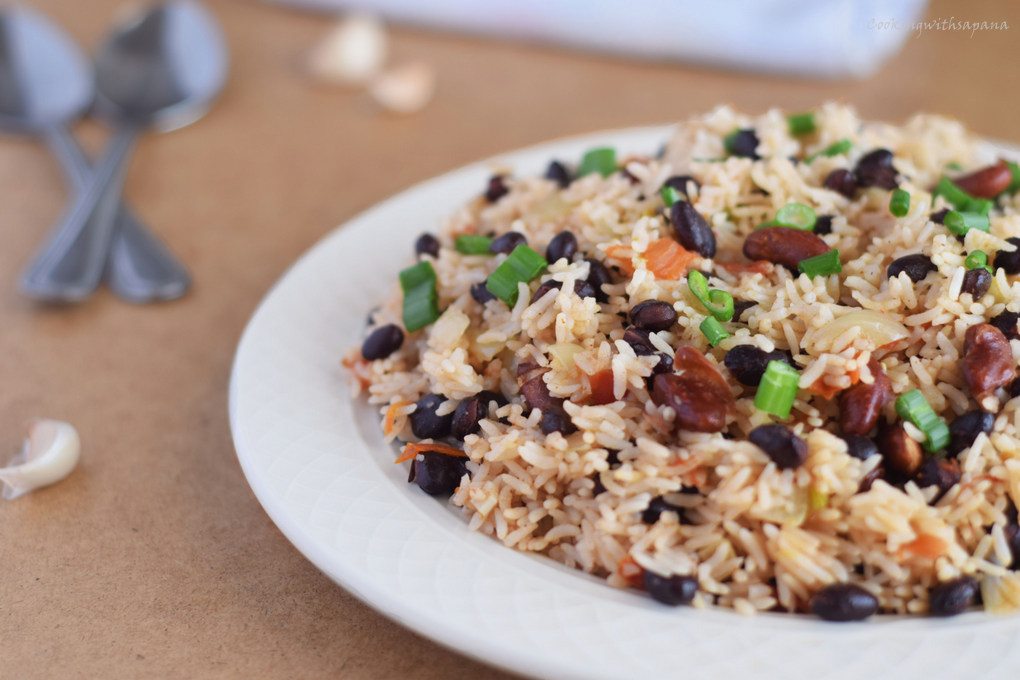 Waakye is mostly eaten for breakfast. It may be eaten with fried fish, fried plantain, boiled eggs, fried chicken. It was originated from the northern parts of Ghana.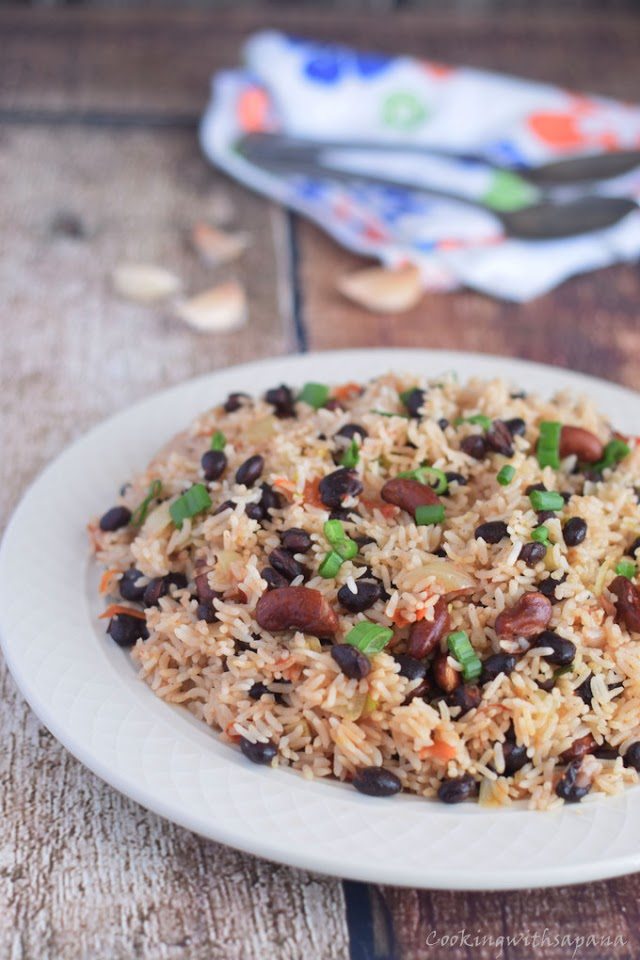 Blogging Marathon#56
Theme-Breakfast Across Countries
Country-Ghana ,West Africa
2 cups long grain rice/basmati
1 tablespoon smoked paprika
1 teaspoon cayenne pepper
4 cups water or vegetable broth
Heat canola oil in a pan and add chopped onions, garlic,smoked paprika and cayenne pepper.Saute for 2 minutes.
Now add chopped tomatoes and cook for about 7-8 minutes or until tomatoes are softened.
Add washed rice and stir for 2 minutes.
Finally add cooked beans , water and salt .Stir and reduce the heat to simmer.Cook covered for about 15 minutes or until rice are cooked.

Serve-6 Cooking time-35 minutes
Check out the Blogging
Marathon page for the other Blogging Marathoners doing BM# 56