Teriyaki Sauce
Teriyaki is a Japanese cooking technique in which food are grilled or broiled with a glaze of soy sauce. Teriyaki sauce is nothing but a thick sauce made with soy sauce and some flavorings.
I made this sauce and used it to make roasted veggies bowl.The veggies tasted mild sweet and delicious.This is very simple recipe and needs only few ingredients that are always present in kitchen.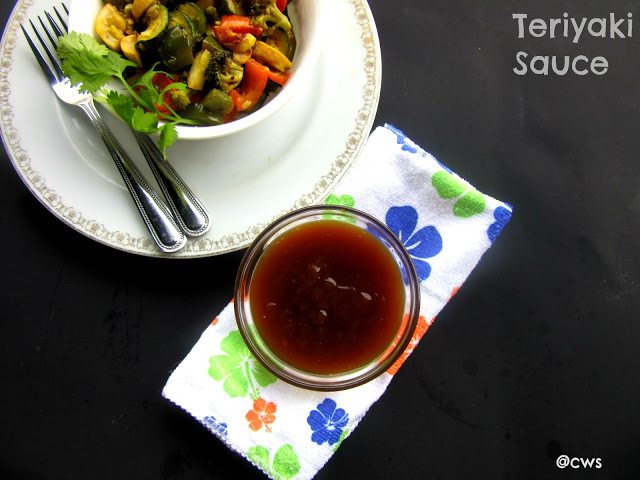 Blogging Marathon#56
Theme-Condiments from Countries
Country-Japan
Dish-Teriyaki Sauce
Source–Here
Ingredients:
1/4 cup soy sauce,low sodium
1 cup water
1/2 teaspoon ginger powder
1/2 teaspoon garlic powder
4 tablespoon brown sugar
2 tablespoon honey
2 tablespoon corn starch
1/4 cup cold water
Method:
In a saucepan add all ingredients except cornstarch and cold water.Start boiling the ingredients in the pan.
Mix cold water with cornstarch and add it to the saucepan.
Cook until you get desired thickness.Add more water if the sauce becomes too thick.
Remove from heat and store in air tight container.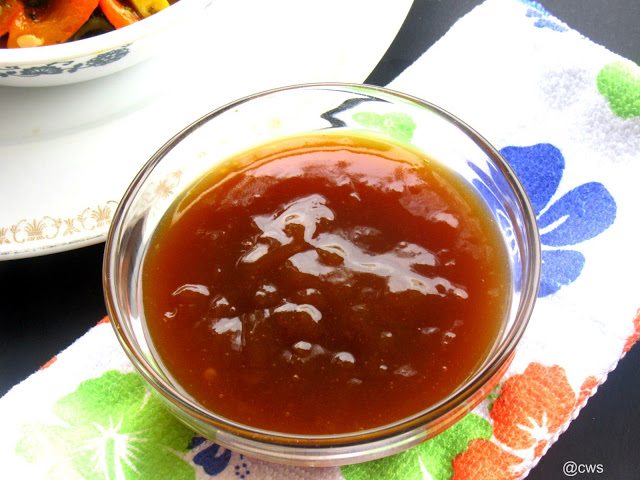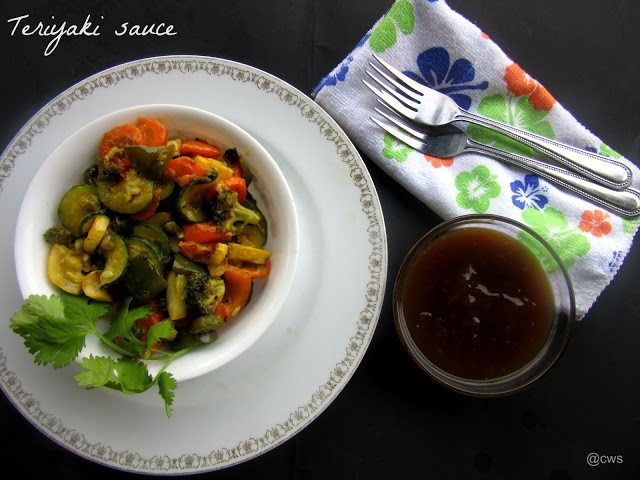 Enjoy !!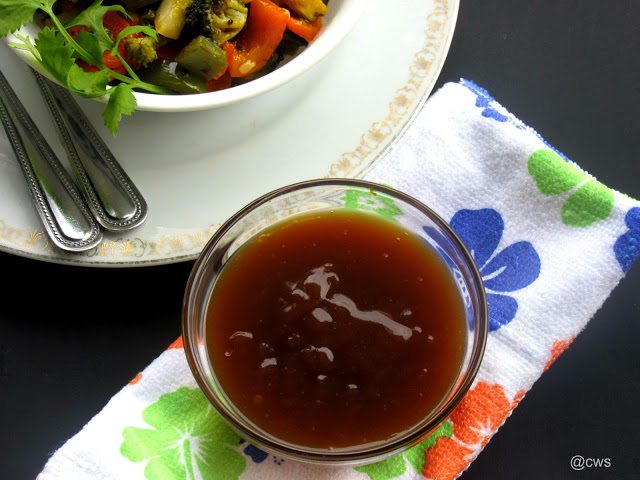 Serve-1 1/2 cup cooking time-5 minutes
Check out the Blogging
Marathon page for the other Blogging Marathoners doing BM# 56
Best regards,
Sapana Behl