Ta'amiya | Egyptian Fava Beans Falafels
I have tried chickpeas falafels before ,this is the first time I used fava beans for the falafels. They tasted great with hummus inside the pita pockets.
Source-Here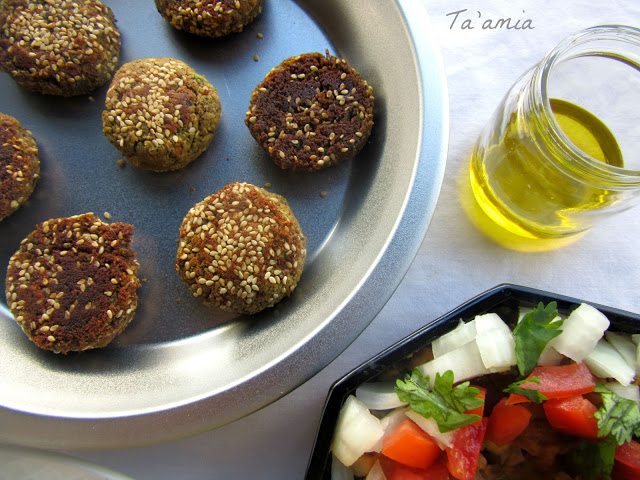 Ingredients:
1 can fava beans
1/4 teaspoon baking soda
2 -3 garlic cloves,minced
2 scallions,chopped
1 onion, finely chopped
1/4 teaspoon red pepper flakes or paprika
1/2 teaspoon ground cumin
1 tablespoon parsley, finely chopped
juice of a lemon
1 tablespoon tahini
1 teaspoon olive oil
1 tablespoon gram flour
salt to taste
2 tablespoon sesame seeds
1 tablespoon olive oil
Method:
Drain and rinse fava beans thoroughly.Add all the ingredients except sesame seeds in a food processor and process until a rough paste forms.
Transfer the contents of food processor in a plate.Make 12-15 lemon sized balls .Press them in palms to make a patty shape.
Sprinkle sesame seeds in a plate and coat the patties in it from both sides.
Let the patties rest in refrigerator for 15-20 minutes.
Smear a nonstick pan with olive oil in cook the falafels from both sides until light golden in color,Flipping once or twice.
Meanwhile line a baking sheet with parchment paper and preheat oven at 180 degrees.
Arrange the cooked falafel on the baking sheet using tongs and bake for 10-12 minutes or until brown and crisp.
Remove from oven ,cool on wire rack and serve with hummus or mint yogurt sauce.
Enjoy!!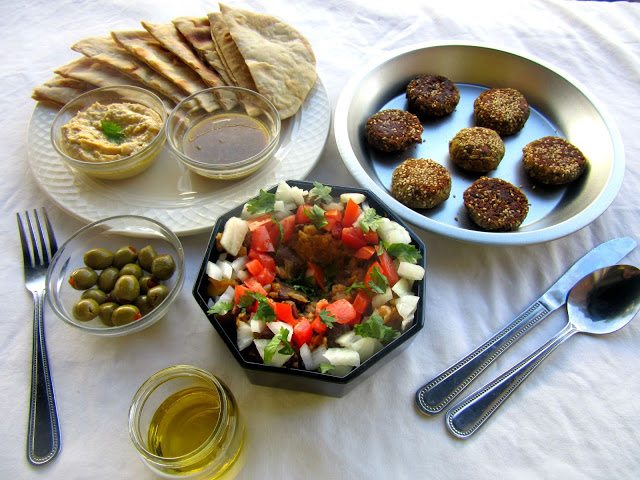 Serve-4 Cooking time-30 minutes
Best regards,
Sapana Behl