Spanish Salsa Verde
Green sauce is often known as Salsa Verde in Mexico and Spain. Spanish Salsa Verde is a rustic and tempting dipping sauce .The Spanish use it as a topping with fish or over slab of polenta ,on a tortilla or simply add on the toast ,imagination is yours.
For the last day of condiments from countries ,I made this sauce from Big Vegan cookbook gifted by +Pavani N last week.We are loving this sauce so much that I made it twice after that.
I served it with steaming hot polenta and the next day with herbed polenta fries.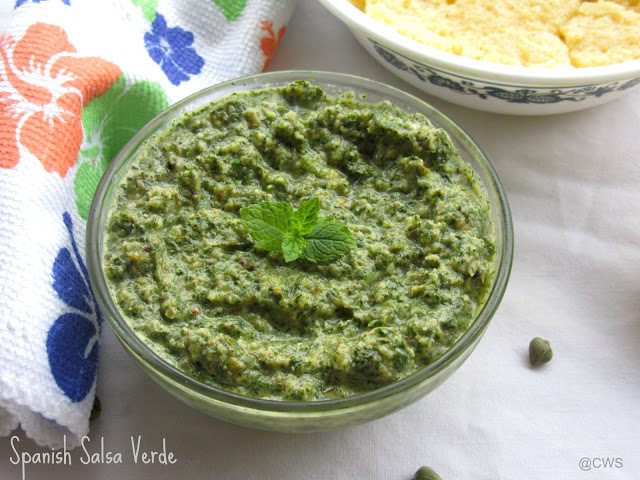 Blogging Marathon#56
Theme-Condiments from Countries
Country-Spain
Dish-Salsa Verde Sauce
Source–Big Vegan Cookbook by Robin Asbell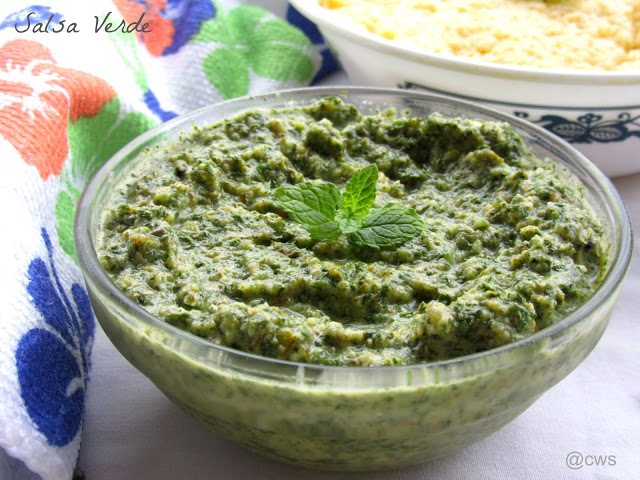 Ingredients:
1/4 cup flat leaves parsley,chopped
1/4 cup mint leaves
6 olives,pitted and chopped
2 tablespoon capers
2 tablespoon vinegar
2 teaspoon lemon juice
2 tablespoon olive oil,extra virgin
2-3 garlic cloves,chopped
1/2 teaspoon kosher salt
Method:
In a food processor mince garlic and parsley leaves.Add the remaining ingredients and process thoroughly until puree.
Serve immediately .Store in refrigerator in air tight for up to 4 days.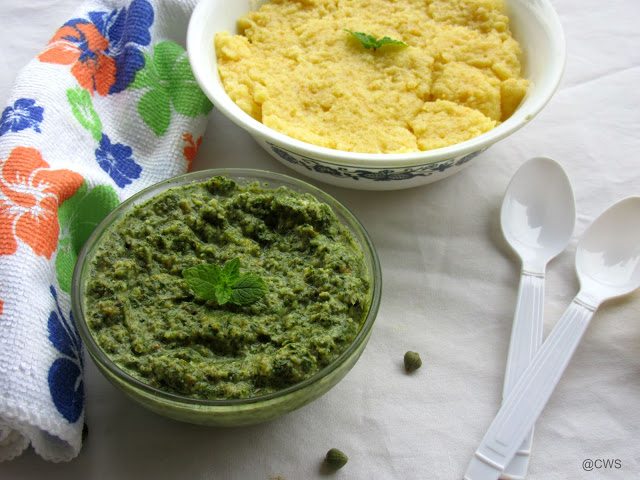 Enjoy!!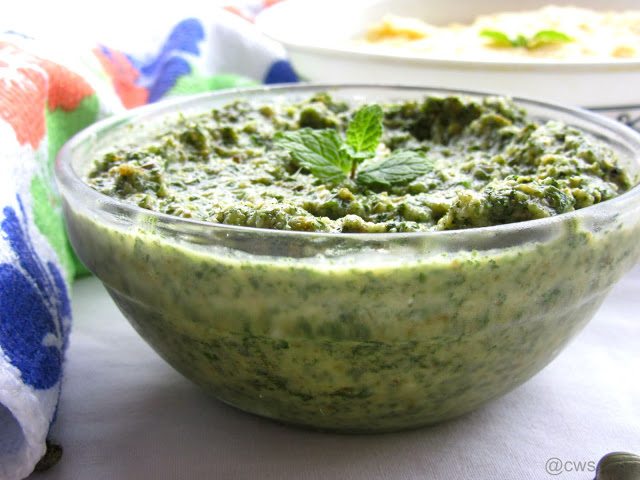 Serve- 1 1/2 cup Cooking time-10 minutes
Check out the Blogging
Marathon page for the other Blogging Marathoners doing BM# 56
Best regards,
Sapana Behl