Soya Cutlet /Soya Keema Chop
A deep fried cutlets made with soya keema ,potatoes and mild spices.Avery delicious and mouth watering Bengali snack.I just replaced the fish with soya keema and made my chops instead of fish /machhar chops.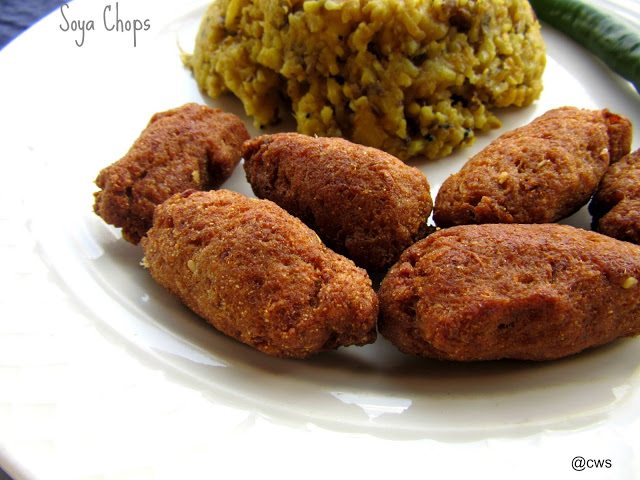 Ingredients:
1 cup soya granules
2 potatoes,boiled
1 green chilly ,chopped
1 onion,thinly chopped
1 teaspoon ginger-garlic paste
salt to taste
1 teaspoon lemon juice
2 tablespoon semolina
1 teaspoon sesame seeds
2 teaspoon oil
oil for frying
Method:
Soak soya granules in warm water for 10 minutes.Drain and squeeze the excess water.
Heat oil in a pan and add onion ,ginger garlic paste and green chilies. Saute for 2-3 minutes.
Now add potatoes,salt and mix well.
Add soya granules ,sesame seeds ,semolina and mix until combined.Cook for minutes more.
Make small round or oval cutlets. Heat oil in a pan and deep fry from both sides till golden and crispy.
Drain on paper towel and serve hot.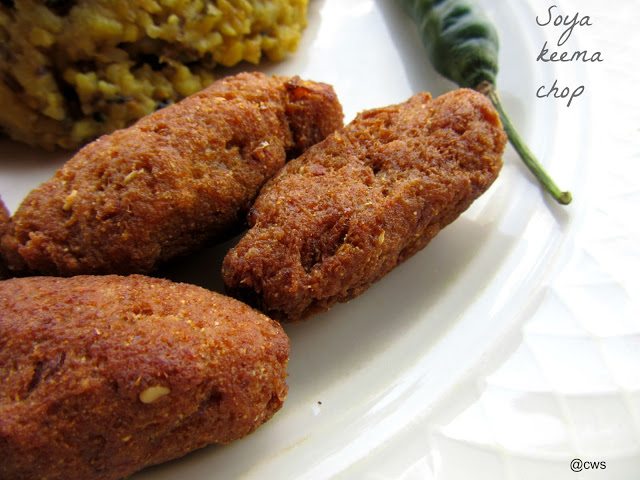 Serve-4 Cooking time-30 minutes
Best regards,
Sapana Behl