Schezwan Sauce
Two weeks have passed and we are starting the third week of
Buffet on Table
with the theme "Condiments from Countries ".
As per wiki a condiment can be a spice or sauce or any other food that is used to enhance the flavor in particular food preparation.Some condiments are served with food such as ketchup ,mustard sauce etc while some condiments are used while cooing the food such as barbecue sauce,soya sauce and teriyaki sauce etc.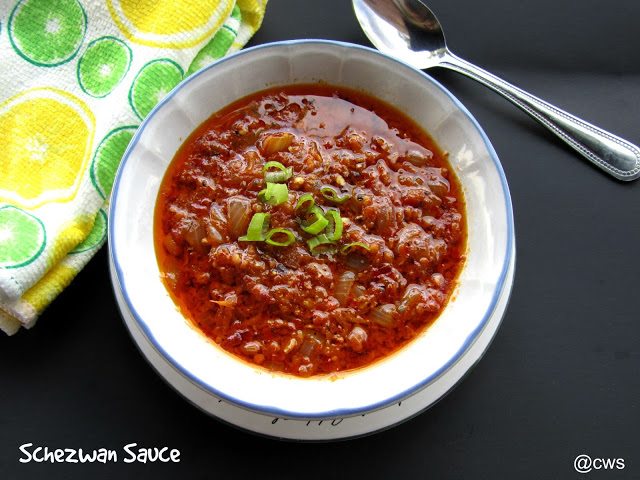 This week I will be showcasing different types of sauces around the world .So for the first day I made this popular Chinese Schezwan sauce .This sauce has more bold flavors because of the use of chilly peepers and garlic.Originally they use Sichuan pepper to get the unique flavor but I used dry red chilly peppers as I couldn't get a hold on those peppers.
The day I made this sauce we had some guests came for dinner.I made momos , veg hakka noddles , veg monchow soup,vegetables in hot garlic sauce ,and schezwan fried rice using this sauce .By the time I finished all the dishes I was so tired that forgot to click the schezwan fried rice.I guess I have to make it again to get the clicks.
Theme-Condiments from Countries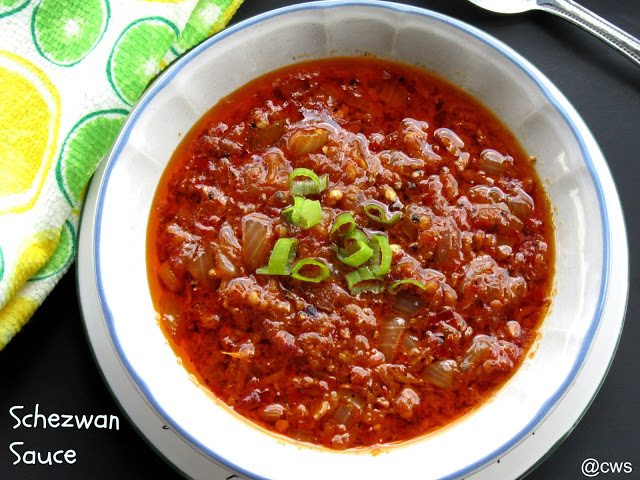 20-25 dry red chilies,seeds removed
3-4 Sichuan pepper(I didn't use )
5-6 garlic cloves,finely chopped
1 tablespoon ginger,grated
Wash and soak red chillies in warm water for 2-3 hours.Blend using little water to form a smooth paste.
Heat oil in a saucepan , add garlic.Sue till lightly brown in color.
Now add ginger and onions.Cook until onions are soft and then add the red chilli paste.
Mix well and add 1 cup of water. let it cook until the sauce thickens a little.
Add soy sauce and season with salt and pepper.Finally add sugar and vinegar.
Cool and store in air tight glass jar.Keep refrigerated.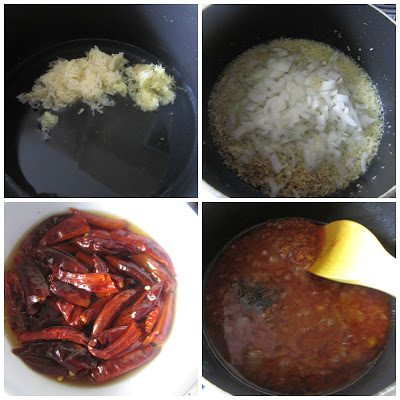 Use as a dip for momos ,spring rolls or make fried rice , noodles or some hot soups.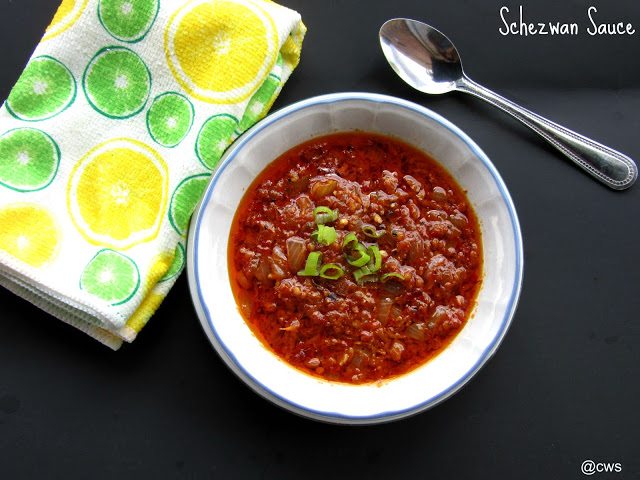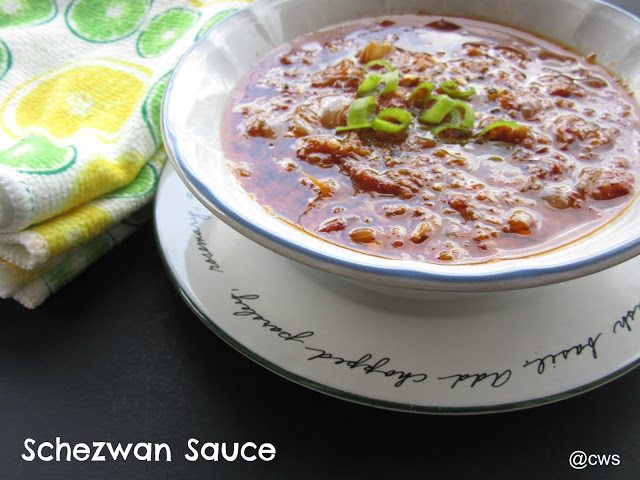 Serve-6 Cooking time-20 minutes