Egyptian Breakfast | Ful Medames
The Egyptian cuisine heavily uses legumes and lots of vegetables.The typical breakfast consist of fol medames , ta"amia,koshari ,and flat bread like pita and some dipping sauces.The cooking uses lots of olive oil and fresh ingredients.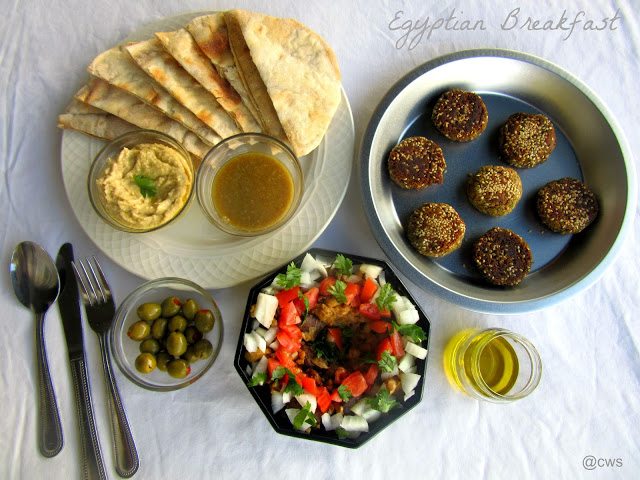 For the last day of serving Breakfast from countries for "Buffet on Table " I made this simple and filling Egyptian breakfast.The original idea was adapted from Vaishali's space. I had bookmarked this breakfast recipe from her space since last year.However I didn't made all the dishes that she had presented but still I got to manage a few.
Ful Medames
Ta'amra /Egyptian falafel
Pita Bread (from archives)
Hummus (from archives)
Tahini paste(from archives)
Olives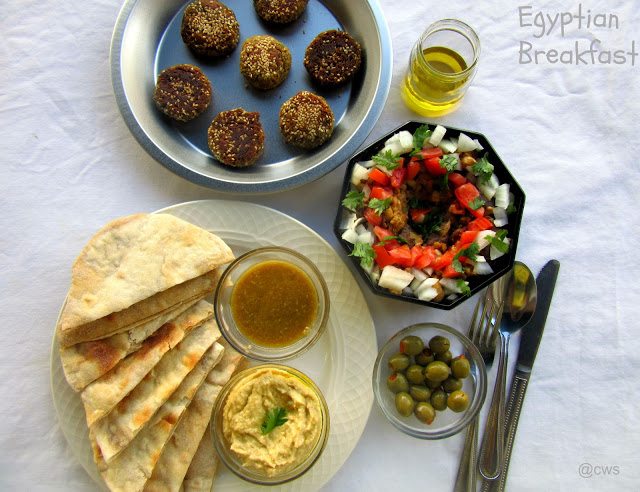 Blogging Marathon#56
Theme-Breakfast Across Countries
Country-Egypt
Dish-Ful Medames & Ta'amia
Ful Medames
Source –Here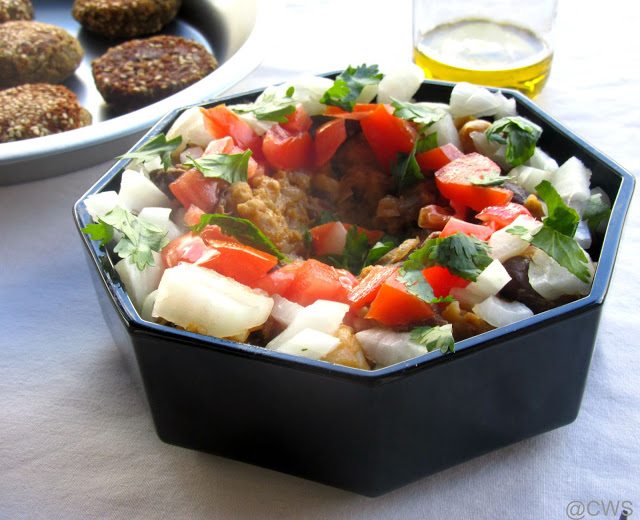 Ingredients:
2 cups fava beans,canned or cooked
2 tablespoon extra olive oil
1 onion,chopped
4 garlic cloves,minced
1 tablespoon lemon juice
1 teaspoon ground cumin
salt to taste
peppercorn to taste,crushed
For Topping
onions,chopped
tomatoes,chopped
parsley leaves,chopped
tahini
hummus
paprika
olive oil
Method:
Drain and rinse fava beans .Mash half of the beans with fork or potato masher.
Heat a tablespoon of olive oil in a pan ,add garlic and onions.Saute till golden in color.
Now add ground cumin .Stir and add fava beans ,paprika and salt.Mix well and cook for 5-7 minutes more.
Remove form pan ,drizzle with more olive oil.
Serve with favorite toppings and pita bread.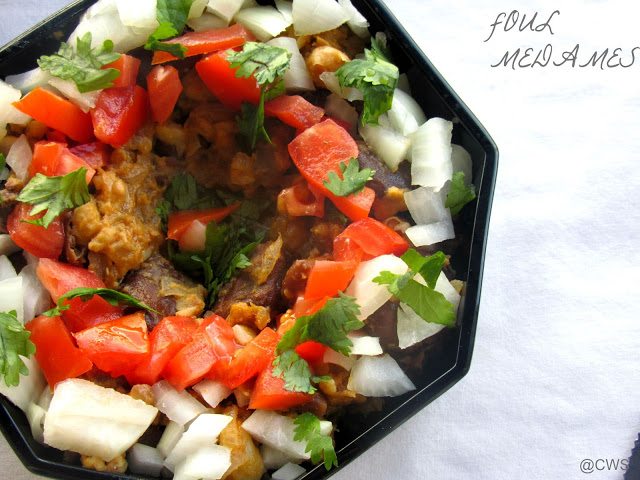 Serve-3 Cooking time-15 minutes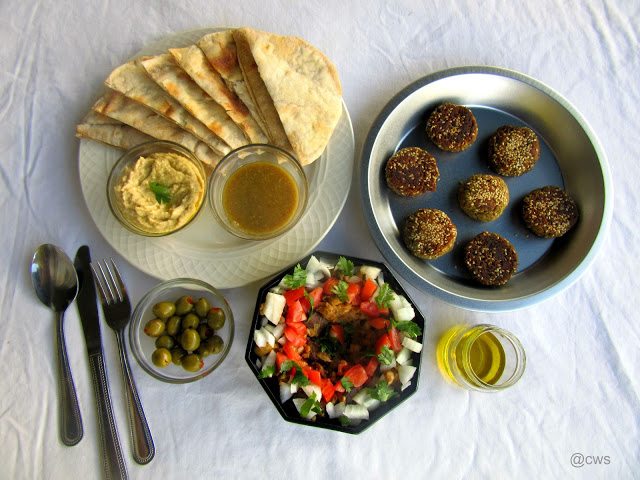 Serve immediately.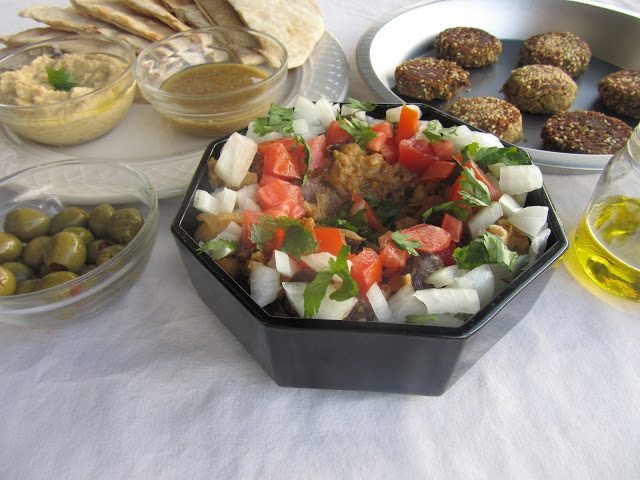 Enjoy!!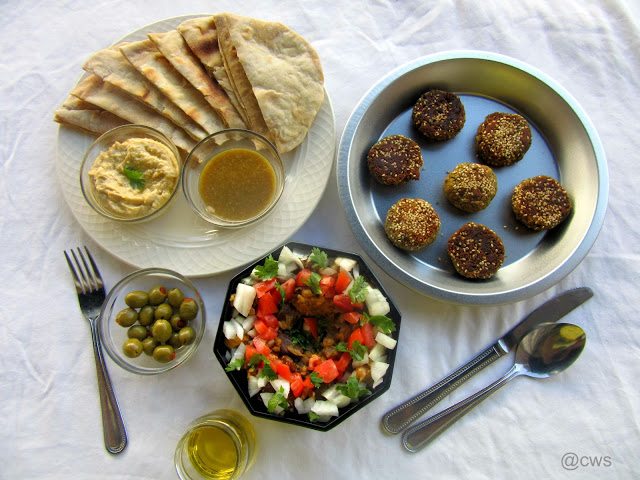 Ful Medames
Ta'amra /Egyptian falafel
Pita Bread (from archives)
Hummus (from archives)
Tahini paste(from archives)
Olives
Check out the Blogging
Marathon page for the other Blogging Marathoners doing BM# 56
Best regards,
Sapana Behl