Bluberry Galette
It's been ages since I baked something for
Baking Partners
,a group of enthusiastic home bakers.This month I joined back and the recipe for the month is Galette suggested by Suja of
Kitchen Corner try it
.I made the French Galette with bluberries and followed the same recipe suggested by Suja.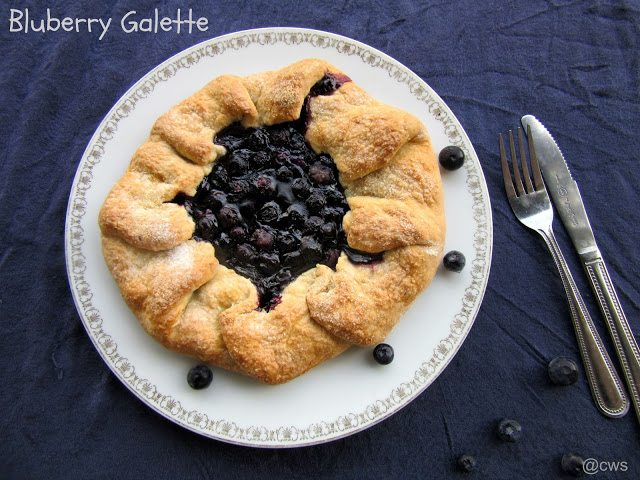 My family loved this freshly baked delicious berry galette.Thanks Suja for this wonderful recipe.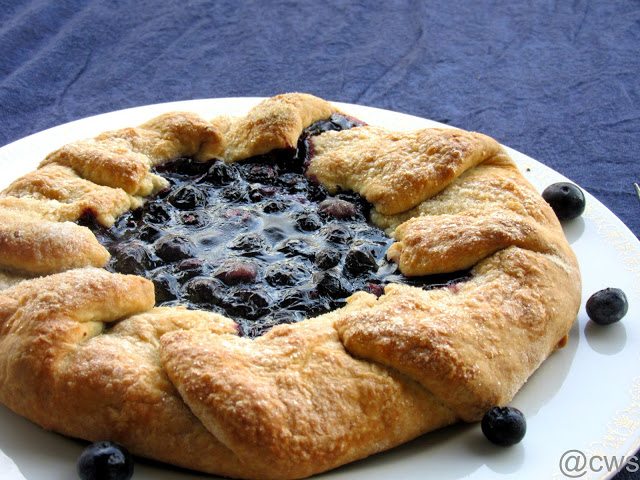 Source-Kitchen Corner try it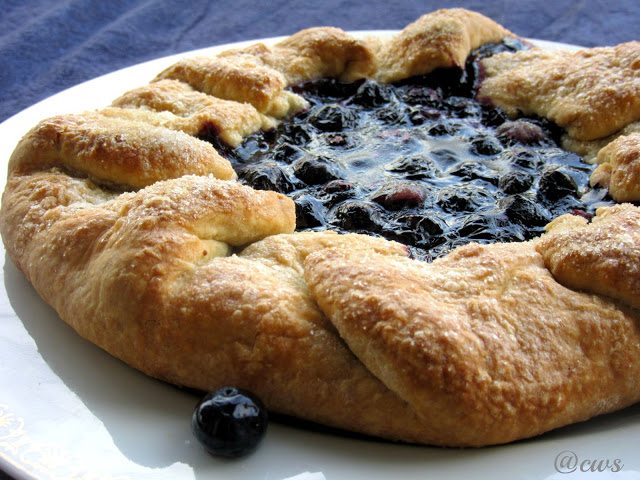 Ingredients
1 cup plain flour
1/2 cup cake flour
2 tablespoon sugar
1/2 teaspoon salt
1 cup butter,cold
1/4 cup water,cold
For filling
1 cup blueberries
4 tablespoon sugar
2 tablespoon flour
1 teaspoon lemon juice
To sprinkle
2 teaspoon butter,melted
2 tablespoon coarse sugar
Method:
In the mixing bowl of food processor, add flours ,sugar and salt.Pulse on low for aminute.
Add cold butter and pulse again on low speed until the mixture looks like bread crumbs.
Now slowly add water and combine the dough.
Transfer the dougj on a counter ,sprinkled with dry flour.
Using yopur fingers ,mix it gently and combine together to form a round ball.
Cover the dough ball with cling wrap and let it rest in refrigerator for about an hour.
Meanwhile mix all the ingredients for filling and set aside.
once the dough is chilled, transfer it to work surface again.Roll the dough into 1/2 inch thick circle .
Arrange the filling on the dough, leaving a 2 inch border uncovered around the edge.
Fold the edge up and over the filling, forming loose pleats. Brush with melted butter and sprinkle coarse sugar.
Bake for 25 minutes or until the filling is bubbling and the pastry is golden brown.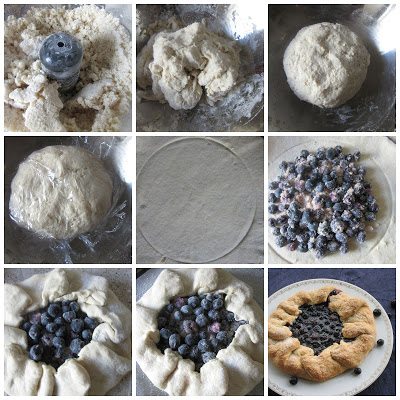 Cool on wire rack , slice and serve warm.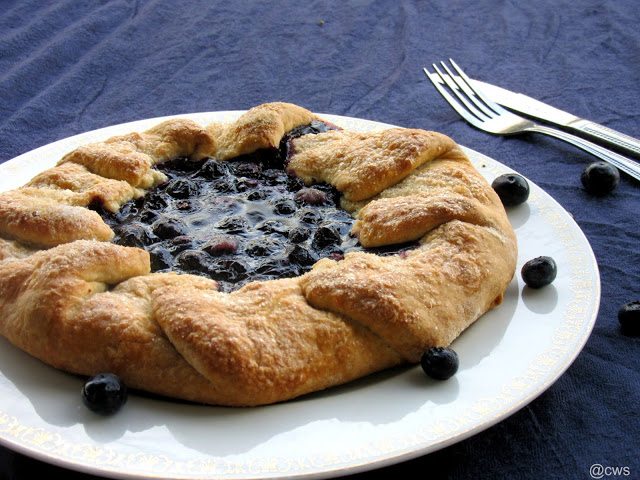 Enjoy!!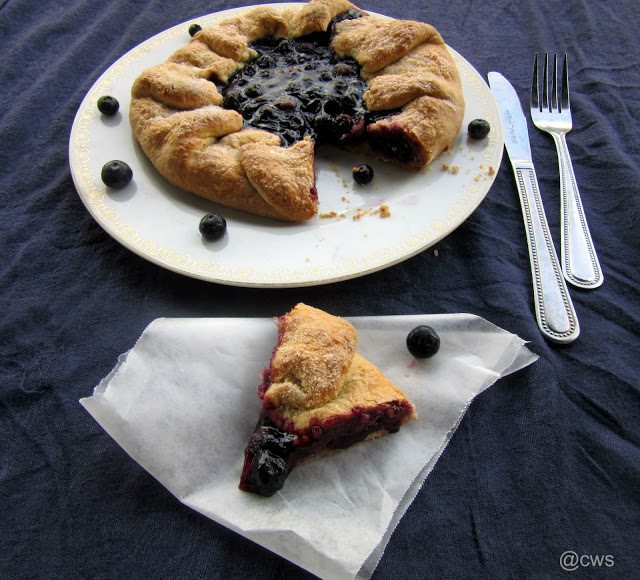 Serve-6 Baking time-25 to 30 minutes
Best regards,
Sapana Behl