American Breakfast |Oatmeal and Pancakes
Breakfast in the United States consist of hot or cold cereal,milk or coffee,juices and some quick breads like pancakes,waffle ,breakfast sandwich or biscuits.
While looking up for American breakfast recipe I was sure to make the simple and easy breakfast that's why I chose oatmeal and pancakes.There is hardly any efforts need for the recipes as anyone can cook them.

My daughter loves pancakes and when I made them for her on this weekend she was so surprised and happily ate 3 of them.Mr.Husband is not a fan of pancakes and think them as yukky food and don't even want to try them.I don't know how he developed this thinking ,so I didn't force him to taste any.However he do like waffle, that is strange .Both recipes uses almost same ingredients.Anyways let's get back to the recipe.
Eggless American Pancakes
Source-Here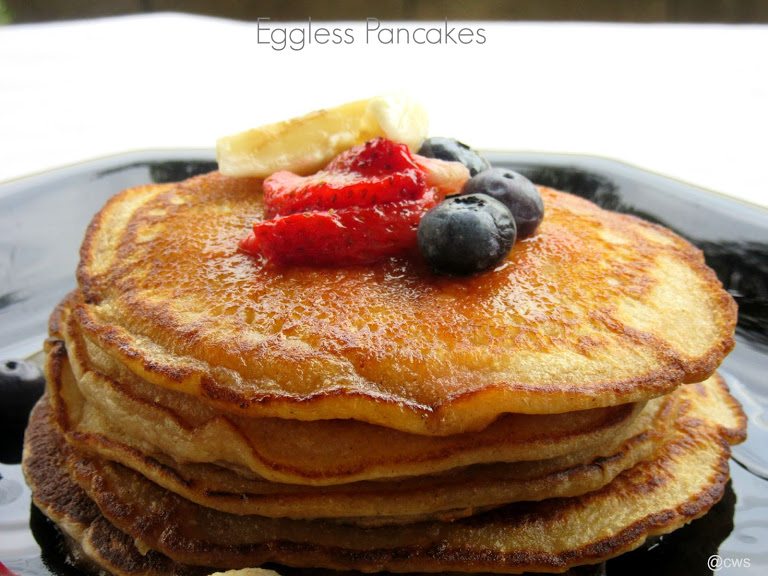 Theme-Breakfast Across Countries
Ingredients:
1 cup plain flour
1 teaspoon sugar
1 teaspoon baking powder
1 teaspoon cinnamon powder
1 cup milk
1 tablespoon canola oil
1 teaspoon vanilla extract
2 tablespoon water
2 tablespoon butter

Method:
In a mixing bowl sift flour ,baking powder ,cinnamon powder and sugar.
In another bowl add milk, oil water and vanilla extract.Whisk until mix well.
Add the wet ingredients into dry slowly,mix gently until combined.
Heat a pan and smear it with butter.
Pour a 1/4 cup of batter at a time and let it cook until bubbles form on the top.
Flip it gently with spatula and cook for a minute .
Remove from pan , cool on wire rack.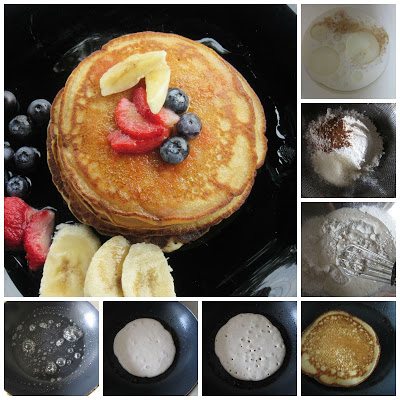 Serve with chopped fruits ,maple syrup or honey.

Serve-8 pancakes Cooking time -25 minutes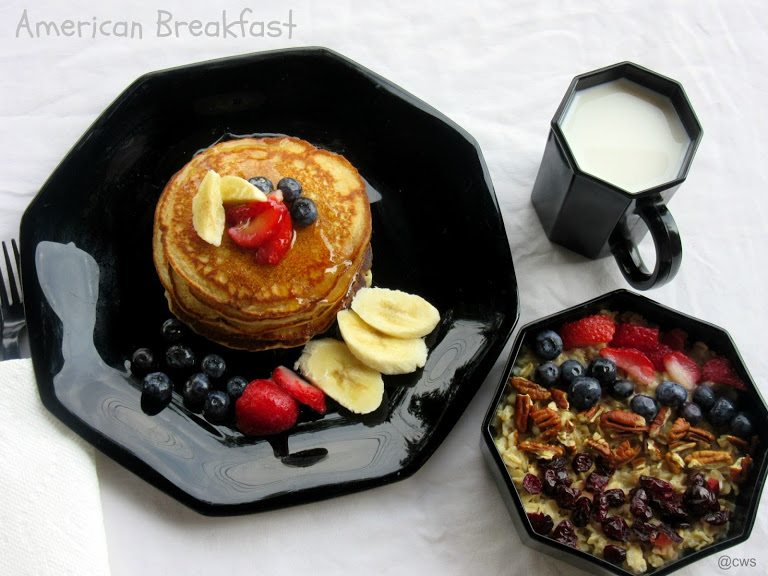 Eggless Pancakes
Breakfast Oatmeal
Check out the Blogging
Marathon page for the other Blogging Marathoners doing BM# 56
Best regards,
Sapana Behl