Mendiants Au Chocolat
We are in the third week of BM#55 and my theme for the week is recipes from the French cuisine.Since I am busy in cooking for next month mega marathon ,I was looking for some simple recipes for this week.The first day recipe is Chocolate mendiants that I bookmarked from
Suma's blog
.These chocolate discs are so easy to assemble and heavenly in taste.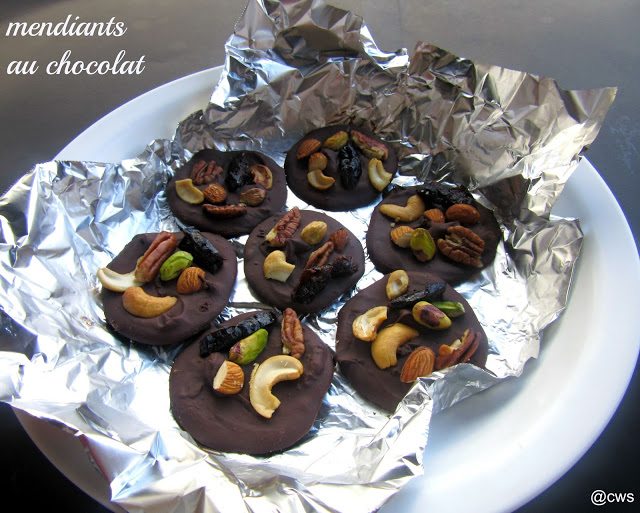 When I was working with the recipe I remember that I have had only salted pistachios.Then suddenly it reminds me from somewhere that chocolate tastes best with a pinch of salt.So I used the sslted pistachios.The mendiants turned out delicious and the salted pistachios added a nice flavor to it.So let's start the recipe.yum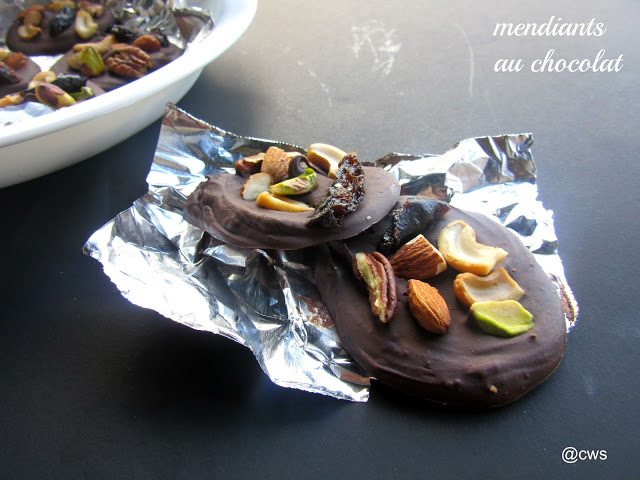 Ingredients:
1 cup dark chocolate/choco chips
1/2 cup nuts and dried fruits,chopped
(Here I used pistachios,cashew nuts,almonds,pecans and prunes)

Method:
Line a baking tray with aluminium foil.
Using a double boiler melt the chocolate/chocolate chips .Stir well until chocolate melts completely.
Drop half a tablespoon of melted chocolate on paper foil, few at a time.Press it in the shape of discs using the back of spoon.
Drop nuts of your choice over the chocolate discs.
Let it cool in refrigerator.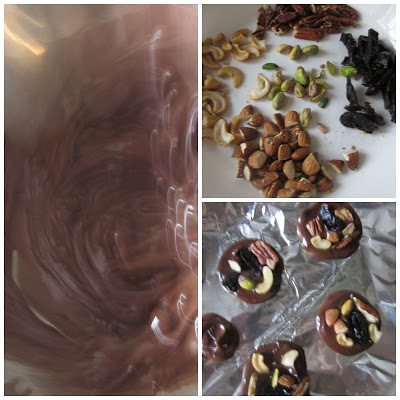 Once set , remove from foil and serve.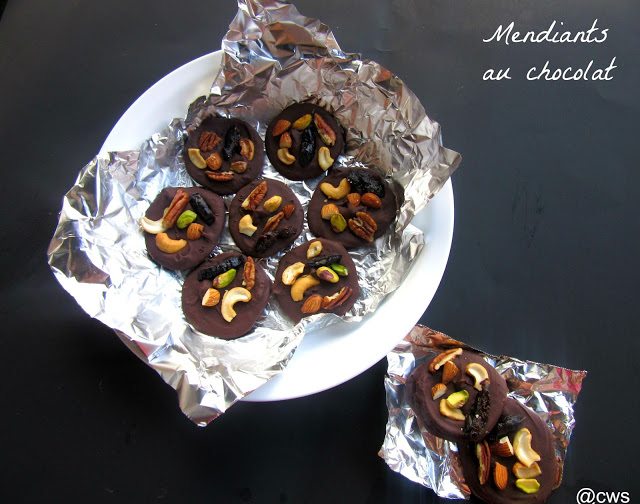 Enjoy!!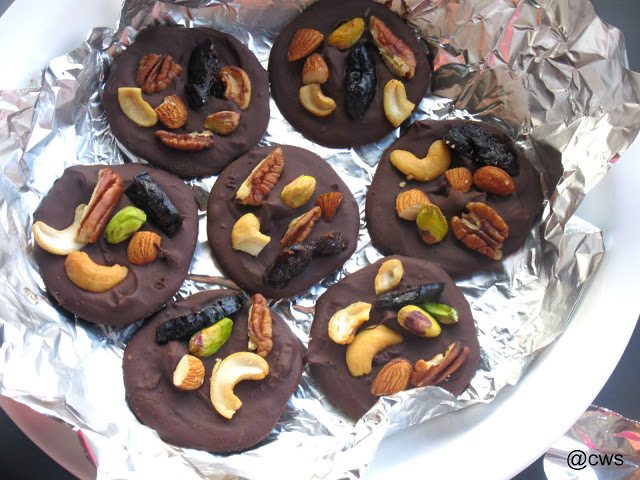 Serve-4 Prep time-15 minutes
Notes:
Make sure not to overheat the chocolate.
Keep the flame low while melting the chocolate.
Check out the Blogging Marathon page for the other Blogging Marathoners doing BM# 55