Fettuccine with Summer Vegetables
We are in the last week of BM#55 and my theme for the same is Bookmarked recipes.I have hundreds of Bookmarked recipes that are increasing every day.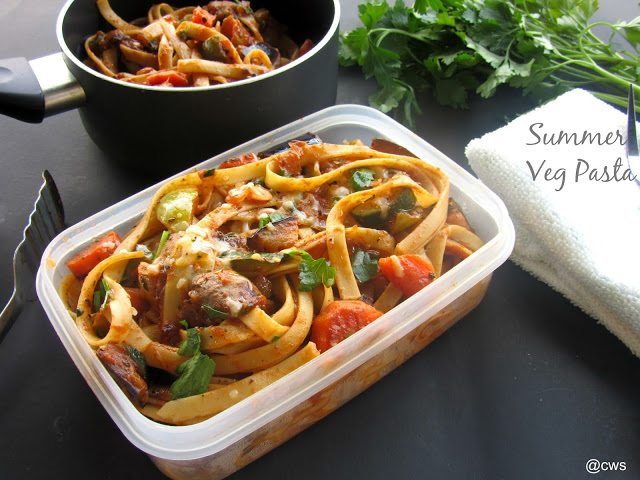 This recipe is from Taste of Home Magazine that I bookmarked .Since I had all the fresh veggies available at home So I tried this recipe.My family loves all kinds of pasta specially on weekends for breakfast.So it was another hit at home.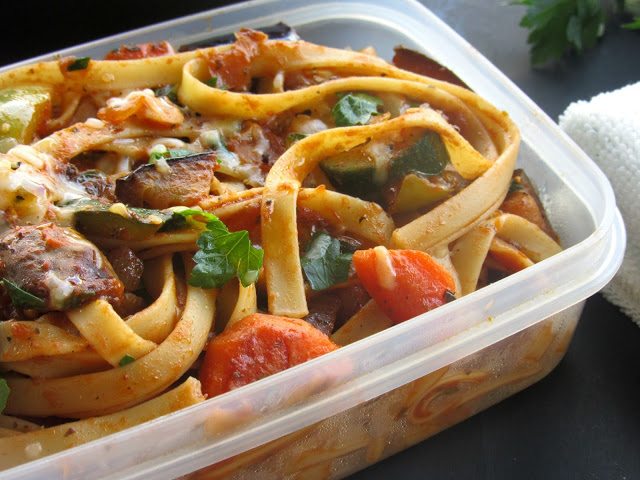 So let's start the recipe.yum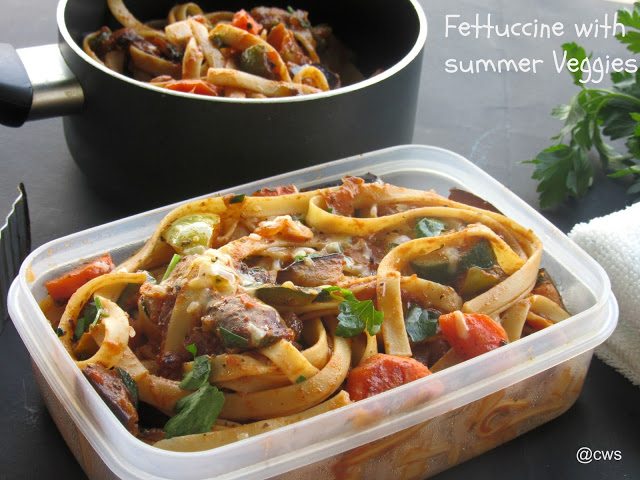 Ingredients:
1/2 package/200 gm Fettuccine pasta
1 zucchini,sliced
1 yellow squash ,sliced
1 eggplant,sliced
1 carrot,chopped
1 cup mushrooms,sliced
1 onion, chopped
2-3 garlic cloves,chopped
1 can tomatoes,crushed
1 teaspoon oregano ,fresh or dried
1 teaspoon red chilly flakes
1 teaspoon peppercorn ,crushed
1 tablespoon parsley, fresh or dried
1 tablespoon basil,fresh or dried
salt to taste
1/4 cup Parmesan cheese
4 tablespoon olive oil

Method:
Cook fettuccine according to package instructions.Drain , wash under running water and drizzle with a tablespoon of olive oil.Set it aside.
Heat remaining olive oil in a pan.Add garlic and onion ,cook and stir for a minute.
Now add zucchini,squash ,carrots,eggplant and mushrooms and cook until tender.
Add tomatoes ,stir and add salt and pepper.
Finally add chilly flakes,oregano,parsley and basil and bring it to boil.Simmer and cook for 10-12 minutes.
Add cooked fettuccine in veg mixture,toss well and drizzle some olive oil.
Serve hot garnished with Parmesan cheese.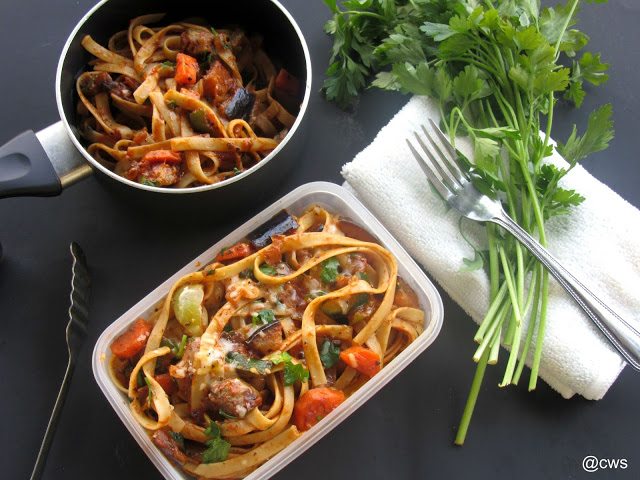 Enjoy!!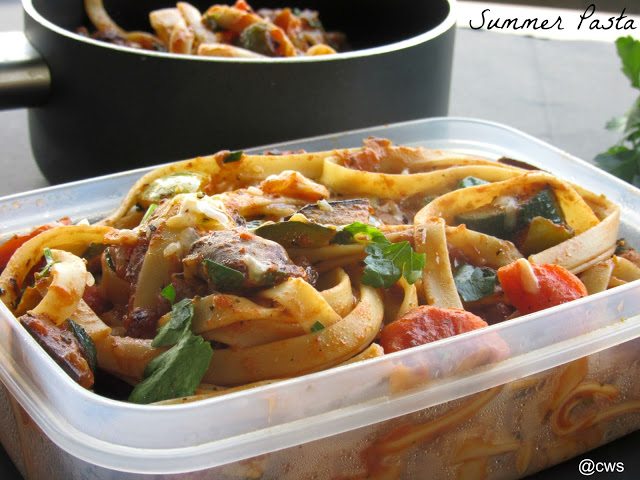 Serve-4 Cooking time-30 minutes
Notes:
You may replace fettuccine with any other pasta.
Use seasonal fresh vegetables of your choice.
Check out the Blogging Marathon page for the other Blogging Marathoners doing BM# 55