Bread Pizza Cups
We are in the next edition of Blogging Marathon and I shall be showcasing "Make in a Muffin " recipes which can be done in a muffin pan.So for the first day I made these simple and cute looking bread pizza cups.They are so easy to arrange and can be enjoyed anytime a day. However there is no difference in the bread pizza and bread pizza cups but the later tasted awesome. I guess the difference in taste is because of the shape and texture.My daughter and her friends loved the pizza cups.So let's start the recipe .yum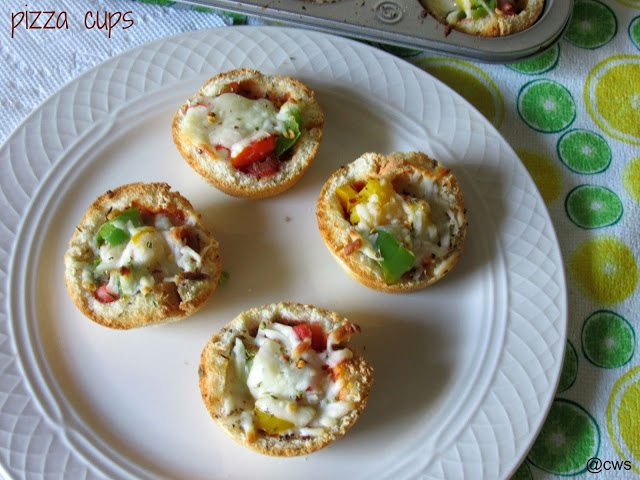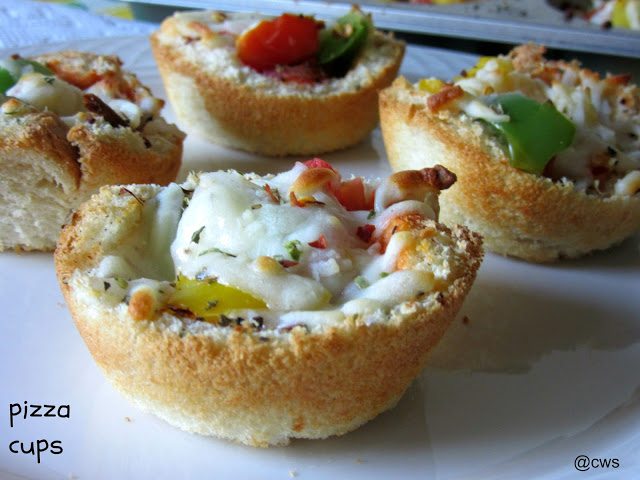 Ingredients:
6 sandwich bread slices
1/4 cup green bell pepper,chopped
1/4 cup yellow bell pepper,chopped
1/4 cup onion,chopped
1/4 cup tomato,chopped
1 green chili,chopped
1/2 cup pizza sauce
1 teaspoon oregano
1 teaspoon red chili flakes
1 teaspoon peppercorn,crushed
1/2 cup mozzarella cheese
1 tablespoon olive oil
Method:
Cut bread slices into round discs with the help of a round cookie cutter.
Brush the muffin pan with olive oil.Preheat oven at 190 degrees.
Press the bread rounds in muffin pan .Apply a layer of pizza sauce.
Fill the cups with chopped veggies.
Sprinkle oregano,chilly flakes and peppercorn and mozzarella cheese.
Bake in oven for 10-15 minutes or until bread cups are golden.
Remove from muffin pan and serve warm.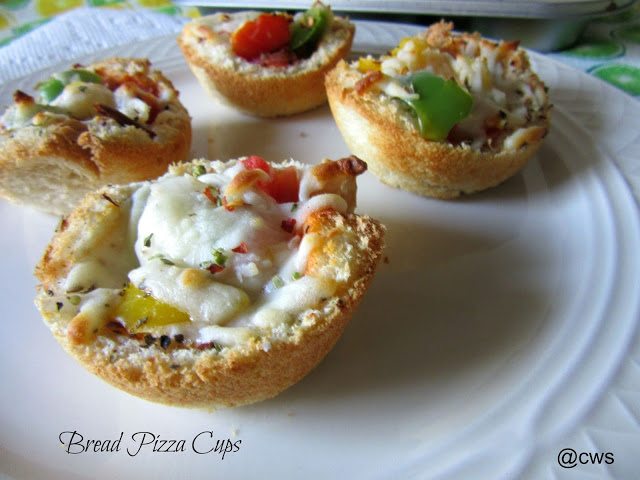 Enjoy!!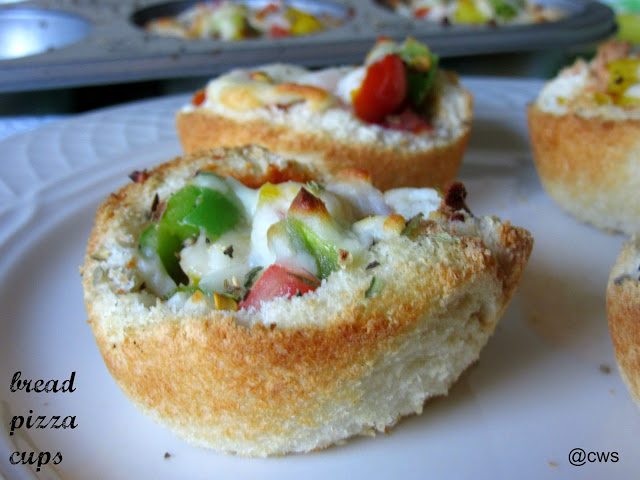 Serve-2 Baking time-15 minutes
Check out the Blogging Marathon page for the other Blogging Marathoners doing BM# 55