Black Beans Tortillas
We are in the second week of BM#53 and my theme for the week is Tortillas recipes ?While searching for tortilla based recipes.I remembered that last year I had bookmarked one recipe from Vaishali's
blog
.So finally I tried it last week . These bean tortillas tasted awesome and everyone at home loved it to the core.We had a wonderful lunch last weekend . So let's start the recipe.yum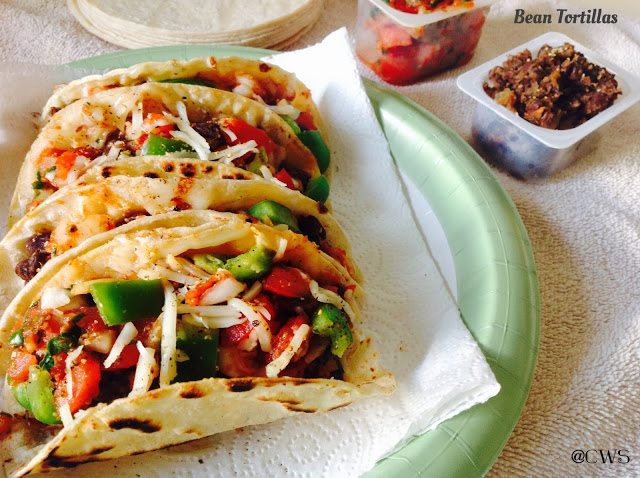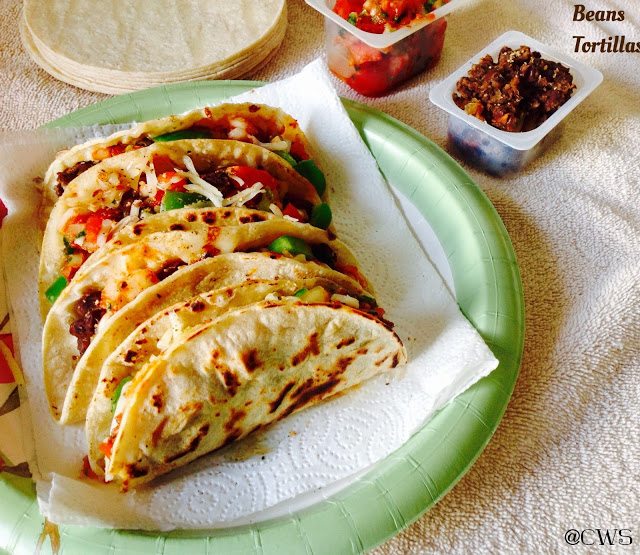 Ingredients:
For beans
1 cup black beans ,canned or boiled
1/4 cup onion chopped
1/2 cup tomato,chopped
1 teaspoon garlic chopped
1 teaspoon paprika
1 teaspoon peppercorn powder
Salt to taste
Coriander leaves ,chopped
2 teaspoon olive oil
For topping
1 green bell pepper chopped
1 red onion,chopped
1 tomato,chopped
1 tablespoon olives,sliced
1 tablespoon jalapeño ,chopped
1/2 cup cheese
2 teaspoon taco seasoning
1 teaspoon red chilly flakes
6 corn tortillas
1/2 cup tomato salsa
Method:
Heat oil in a pan ,add garlic and onions.Saute for a minute or two.
Add tomatoes ,beans ,salt ,paprika and mix. Well.
Finally add peppercorn powder and coriander leaves.Set it aside.
Assembling:
Warm tortillas on a griddle or pan .Add a layer of fried beans and salsa. Top up with capsicum , tomato ,onions and cheese. Warm in oven for 5 minutes just to melt the cheese.
Add jalapeños and olives .Sprinkle taco seasoning and red chilly flakes.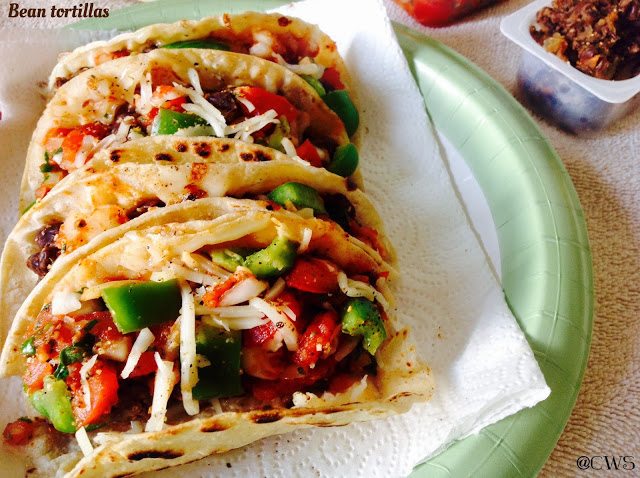 Serve warm.
Enjoy!!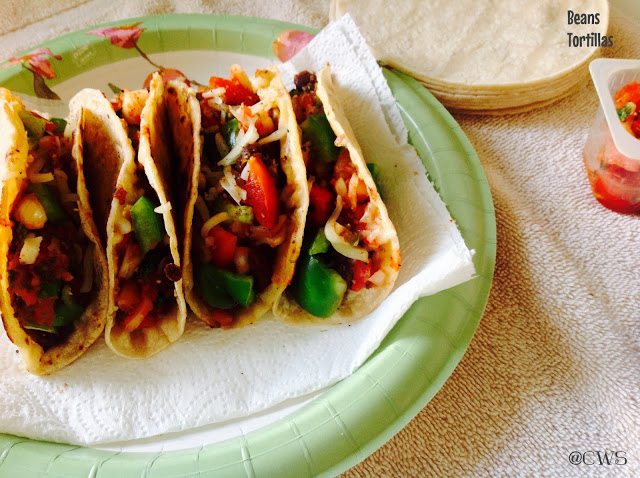 Serve -6. Cooking time-20 minutes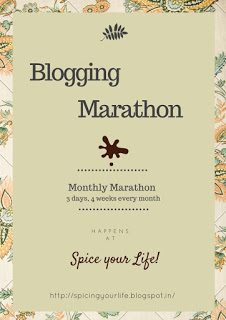 Check out the Blogging Marathon page for the other Blogging Marathoners doing BM# 53
Best regards,
Sapana Behl