Rose Phirni
Last week we moved to Florida from Ireland and that was the reason I was not blogging for some time. After a long time I am back in blogging. It's been a week here and I am too tired from this long exhausted trip and making efforts to arrange my pantry .But still I had to start from somewhere. So I decided to kickoff again from a sweet ,chilled and refreshing dessert.
I made rose flavored phirni for the first day of cooking Parsi food for BM#52 /Week 3.So let's start the recipe .Yum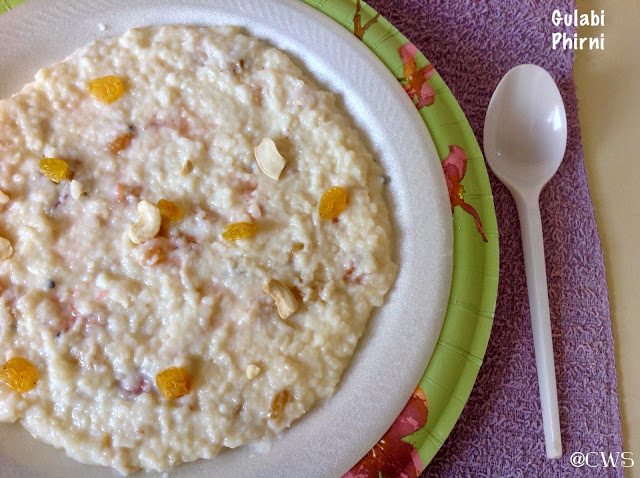 Ingredients:
1 liter whole milk
1/4 cup rice
1 tablespoon rose essence
1/2 cup sugar
2 cardamoms ,crushed
1 tablespoon raisins
1 tablespoon cashew nuts
1 tablespoon almonds,sliced
Method :
Wash and soak rice in one cup milk for 2-3 hours.
Pulse grind the soaked rice in blender and set aside.
Heat the remaining milk in a saucepan and bring to boil. Add cardamoms and stir.
Now add rice and cook for 15-20 minutes until rice are don.
Finally add sugar , rose essence and dried fruits .Cook for few minutes more till desired consistency.
Remove from heat , stole in refrigerator and serve chilled garnished with rose petals.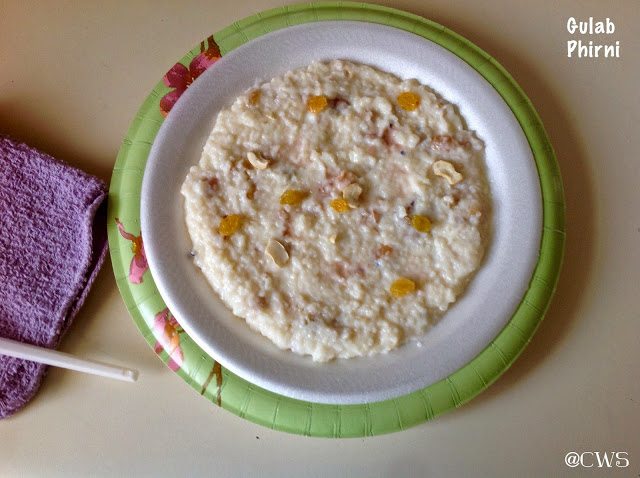 Enjoy!!


Serve-6. Cooking time-30 minutes
Check out the Blogging Marathon page for the other Blogging Marathoners doing BM#52
Best regards,
Sapana Behl