Danish Strawberry Pudding /Jordbaer Grod
For" D" I am now in Denmark and here is a little information on it's cuisine.
Danish cuisine , originating from the peasant population's own local produce, was enhanced by cooking techniques developed in the late 19th century and the wider availability of goods after the Industrial Revolution. The open sandwiches, known as smorrebrod, which in their basic form are the usual fare for lunch, can be considered a national specialty when prepared and decorated with a variety of fine ingredients. Hot meals traditionally consist of ground meats, such as frikadeller (meat balls), or of more substantial meat and fish dishes such as flaeskesteg or kogt torsk with mustard sauce and trimmings.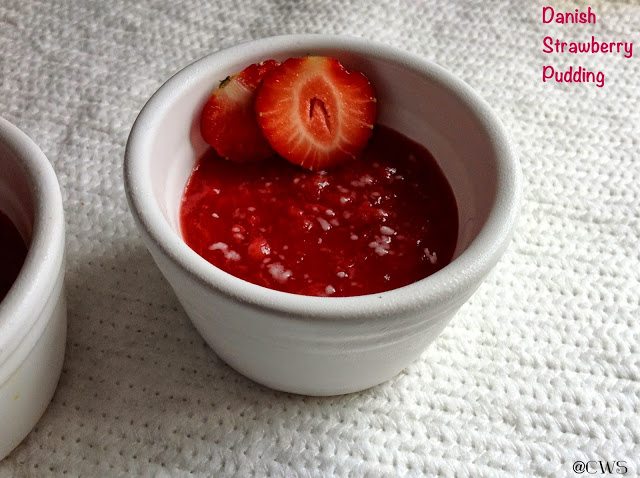 I made this strawberry pudding and it is absolutely delicious .So let's start the recipe .yum
Country-Denmark
Capital- Copenhagen
Dish- Jordbaer Grod
Source – Here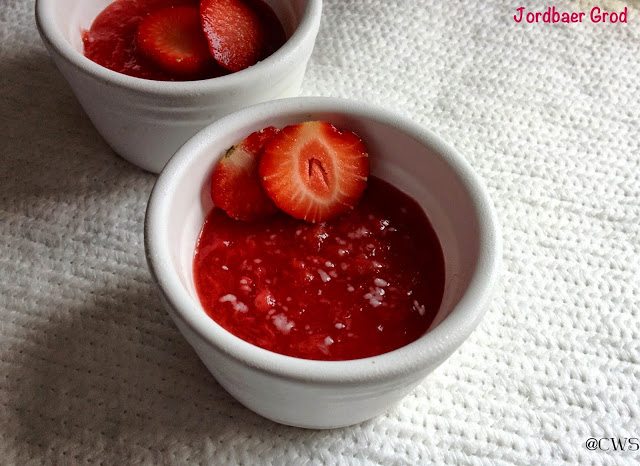 Ingredients:
200 gm strawberries
1/4 cup sugar or to taste
1 cup water
1 tablespoon cup cornstarch
1/2 teaspoon vanilla
1/2 teaspoon finely grated lemon zest
Method:
Clean and rinse berries and cut in small pieces.
Bring water to a boil over medium heat. Add sugar and strawberries and cook till berries are tender.
Break the fruit by pushing the berries with the back of a spoon on the side of the pan.
Dissolve cornstach in a little water and add to the cooking berries , stirring constantly. Add vanilla essence and lemon zest.
Bring to boil, stirring constantly.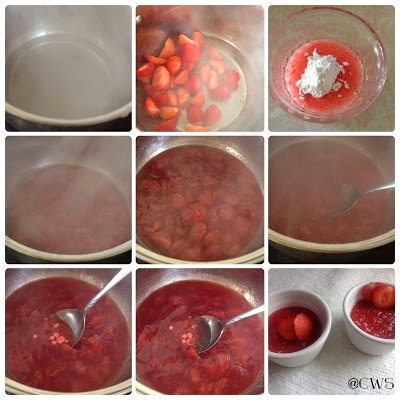 Transfer to serving bowl and place in the refrigerator until thouroughly cool.
Serve chilled .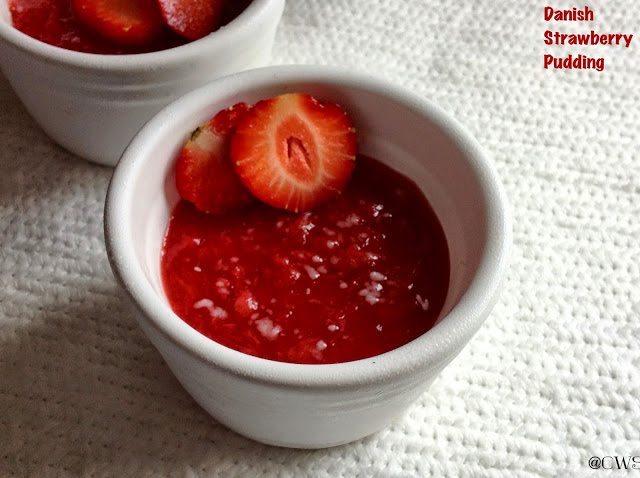 Enjoy!!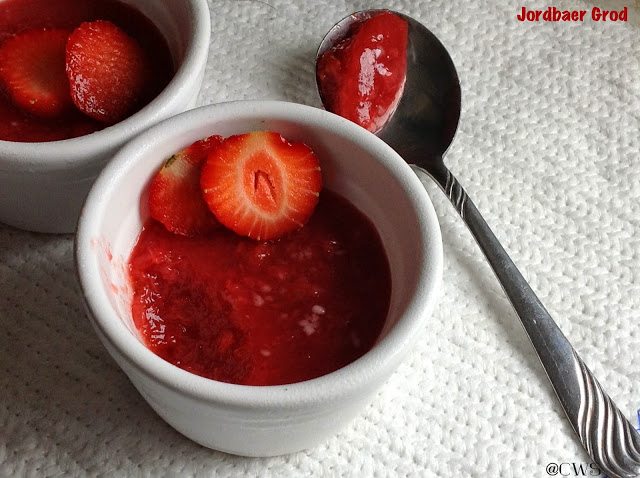 Serve-4. Prep time -25 minutes