Himachal Pradesh Spicy Bhey /Lotus stem curry
The next state in our food series is Himachal Pradesh. The people of HP prefer very spicy food mainly influenced with Punjabi and Tibetan cuisine.One of the most important food item is Dal and Chawal or plain rice and pulses. Another delicious food item is Roti and Sabzi or like wheat flatbread and vegetable curry.Meat is a very common food item among the non- vegetarian people of the state. The raw meat is cooked with cardamom, cinnamon, cloves, red chillies and coriander leaves. The aroma of the cooked meat is enough to satisfy the appetite of the people.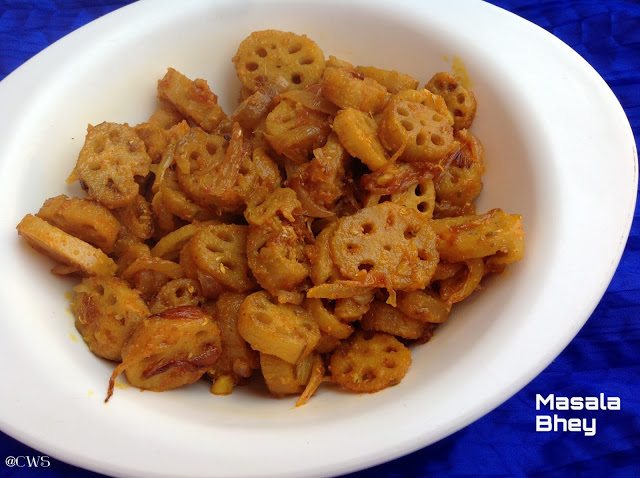 Himachal Pradesh celebrates the Food festival of Dham, which attracts several tourist from far and wide. The variety of food items reflect the vibrant and dynamic yet simple life of the people of Himachal Pradesh.
I prepared bhey or lotus stem curry for the state or Pahari cuisine.See the original recipe here. so let's start the recipe . yum
Ingredients:
2 -3 lotus stems, peeled and sliced
2 onion, sliced
1 tablespoon garlic, chopped
1 tablespoon ginger, grated
2 tablespoon chickpea flour/besan
2 teaspoon coriander powder
1 teaspoon turmeric powder
1 teaspoon red chilli powder
Salt to taste
4 tablespoon oil
Method:
Boil 1 litre water in a vessel and add a little salt to it.
When the water comes to a boil add the sliced lotus stems to the water and let it cook for 2-3 minutes.
Drain and plunge lotus stems in cold water to stop the cooking process and set aside.
Heat oil in a wok.Add chopped garlic & ginger and sauté for a minute.
Add sliced onions and sauté for 10 minutes till onions turn translucent.
Add coriander powder, turmeric powder, chili powder and salt.
Cook for a minute or two.
Add sliced lotus stems , chickpea flour and mix it well with the onion mixture.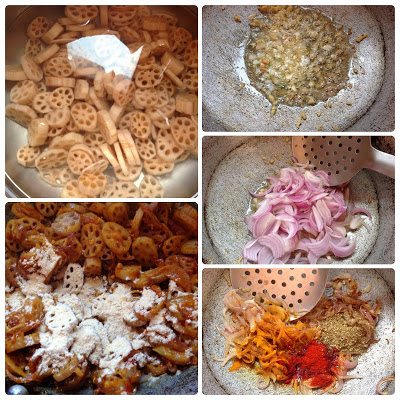 Cook for 15 minutes or till done.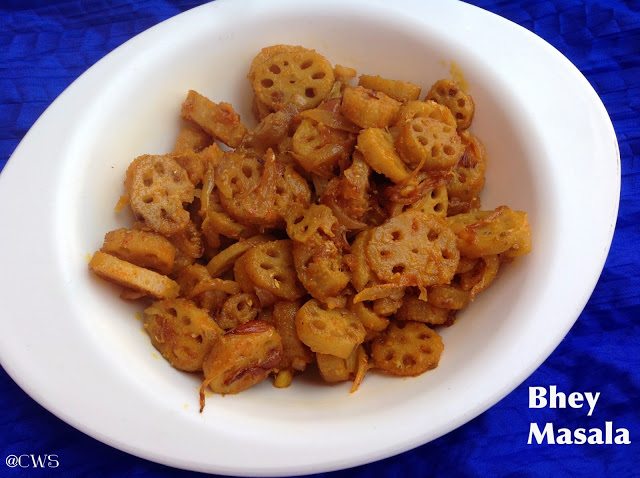 Serve hot with chapati or rice.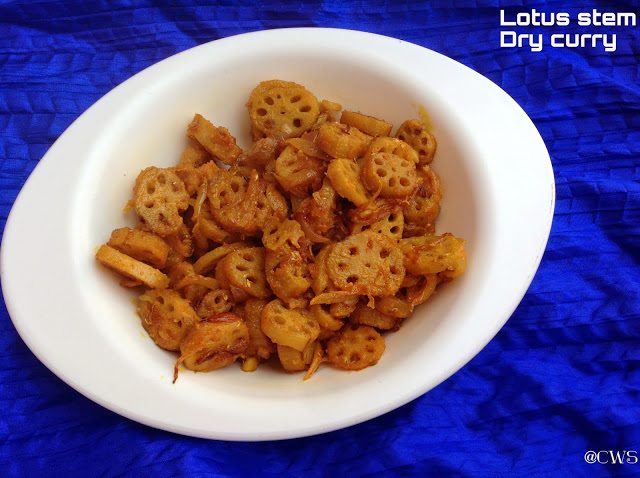 Serve-4 Cooking time-25 minutes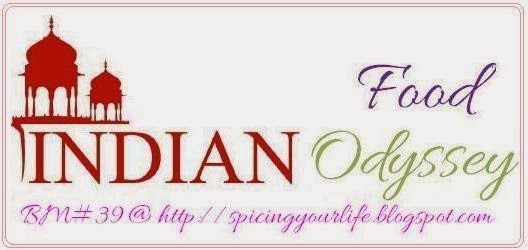 Check out the Blogging Marathon page for the other Blogging Marathoners doing BM# 39