Onion Chutney
Yesterday I have made some idlis and to accompanied them I have prepared this tangy and lip smacking onion chutney from Tarla Dalal's
site
. This chutney is so tempting that I am eating this with my Parathas also. The best thing about the recipe is you only need few ingredients that are always present in your kitchen . So let's start the recipe. Yum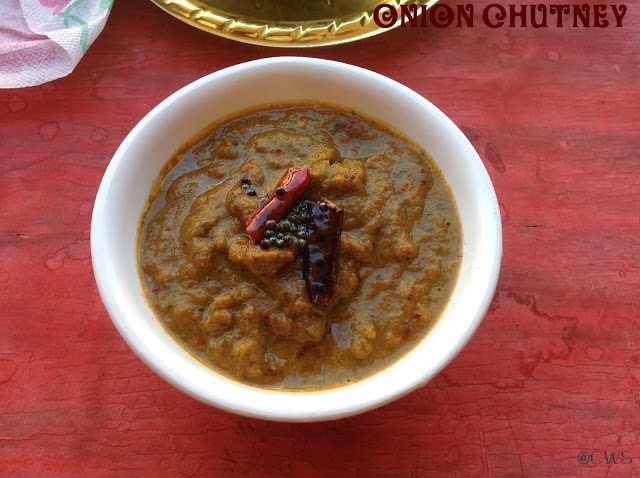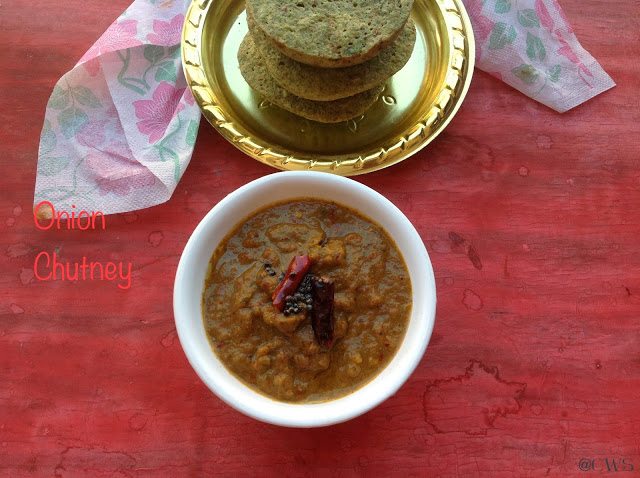 Ingredients:
2 -3 onions , roughly sliced
1/2 cup coriander leaves , chopped
4-5 dried red chillies
1 tablespoon tamarind , seedless
A pinch asefetida
Salt to taste
1 teaspoon oil
To temper
1/2 teaspoon mustard seeds
1 teaspoon oil
1 red Chilli , broken
Method:
Heat oil in a pan , add asefetida , red chillies and sliced onions. Sauté for a minute and then add salt and tamarind . Stir till everything turns light brown , then add coriander leaves and remove from heat .
Blend to make a fine paste. For tempering , heat oil in a pan and add mustard seeds and broken red chilly. Stir and transfer this tempering over blended paste. Store in air tight container and refrigerate till use.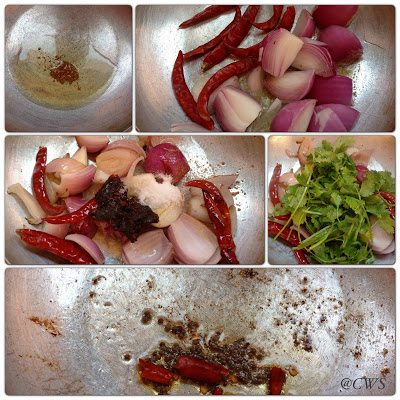 Serve this chutney with Idli , Dosa, Upma , Adai etc.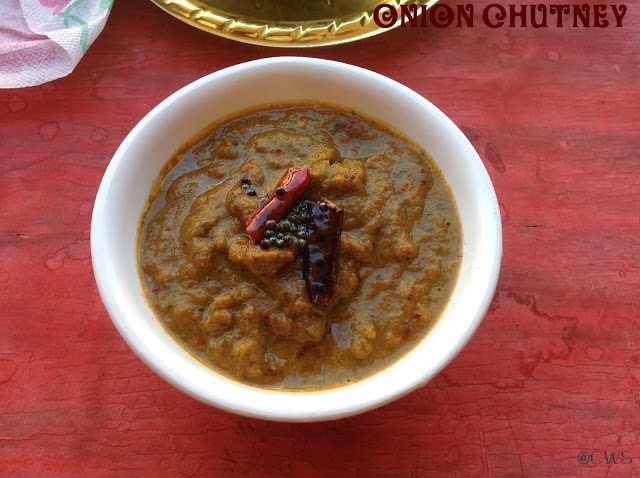 Serve-4. Cooking time -15 minutes
Note: This chutney can be used for 1 week if refrigerated. You may add green chillies as well instead of red ones.