Karela Stir Fry
For the second day of BM#35 , under healthy food or Diabetic diet my preparation is Stir fry Bitter gourd. This vegetable is considered to be most famous for Diabetic food . For diabetics, it is essentially important to keep control of blood sugar levels. Certain natural foods and herbs are helpful in this condition. Amongst them, karela or the bitter gourd is reported to be extremely beneficial and is widely present in India. In recent studies it is found that Karela has natural blood sugar lowering properties. Read more about Karela and Diabetes
here
.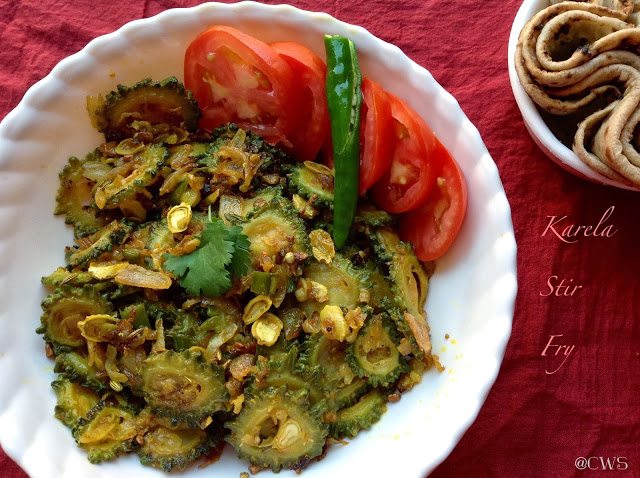 Most of us hate karela for its bitter taste but this recipe will make you love karela . And the best example I can relate with is , yesterday night I prepared this stir fry and my daughter loved it. She asked to gave this stir fry in the lunch box too. The combinations of karela with raw mango and onions gives it a delicious taste. This is our family favorite recipe , my grand mother used to make it in mustard oil. So let's start the recipe . Yum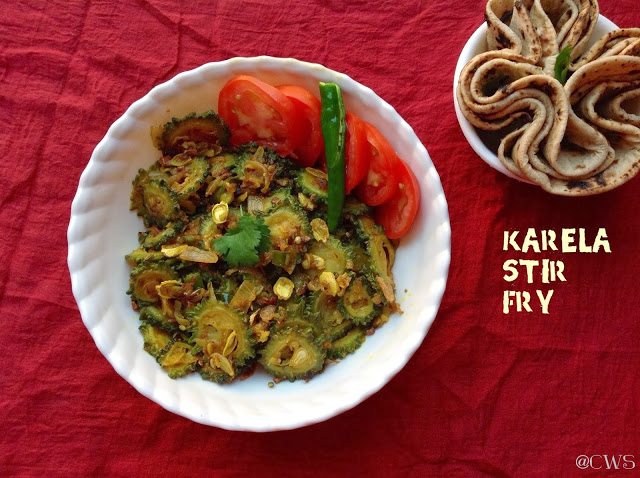 Ingredients:
250 gm Bitter gourd/Karela , thinly sliced
2 onions , finely copped
1 raw mango , grated
3 -4 green chillies , chopped
1 teaspoon fenugreek seeds
1 teaspoon fennel seeds
1/2 teaspoon turmeric powder
1/2 teaspoon red chilly powder
1/2 teaspoon garam masala powder
Salt to taste
2 tablespoon olive oil
Method:
Sprinkle some salt over the washed and sliced Bitter gourd rounds. Keep it for 1 hour and then wash thoroughly in running water. Drain and dry with kitchen towel.
Heat oil in pan , add fenugreek seeds and fennel seeds . Let the seeds crackle and then add onions and green chillies . Sauté till brown in color .
Add grated raw mango , stir and add bitter gourd slices . Let it cook or 7-8 minutes .
Now add all the spices and salt . Cook for 1-2 minute .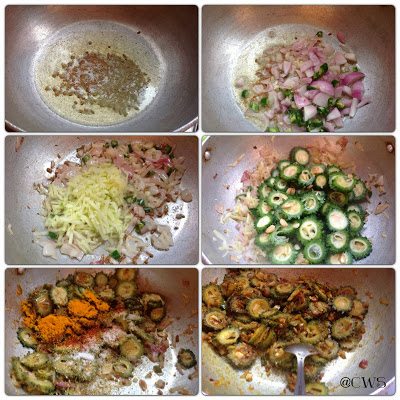 Remove from heat and serve hot with chapati.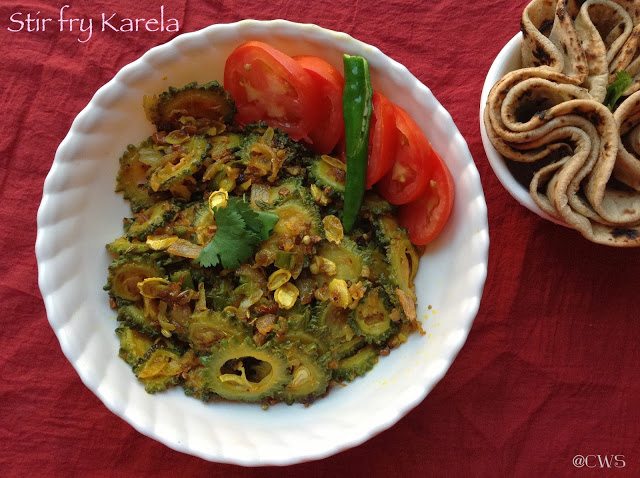 Enjoy!!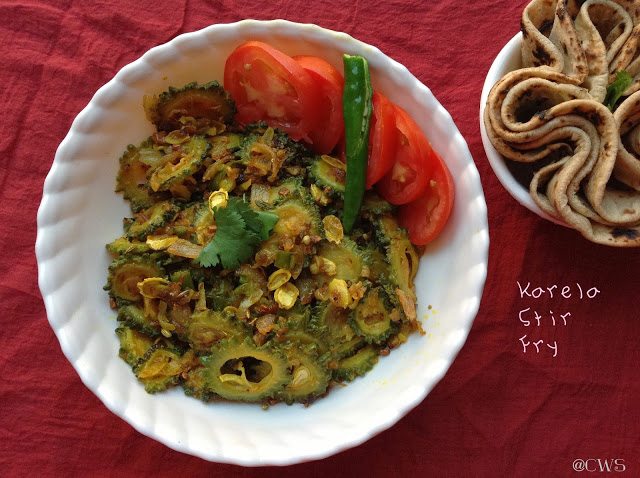 Serve -4. Cooking time -20 minutes
Check out the Blogging Marathon page for the other Blogging Marathoners doing BM#35
Sending this entry to Gayatri's WTML happening at Poornima's Space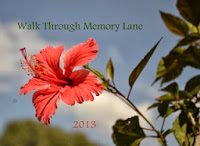 Best regards,
Sapana Behl