Green Moong Idlis ~Diabetic Recipe
We are in the third week of BM#35 and I have chosen the theme
healthy recipes
for Diabetes . Diabetic diet refers to the diet recommended to the sufferer of Diabetes and consist of high in dietary fibers , low in fats and low in sugar. My Father in law is diabetic and we prepare food for him as suggested by doctors. Normally we tried to reduce the intake of carbohydrates and increase the intake of low carb in his diet . As for diabetic people healthy eating is depends not on what one is eating but also when one is eating . Timing is very important and there should be a balance between healthy eating and timing. To read more about diabetic diet click
here
.
I found this recipe on Tarla Dalal's site and made it , my father in law liked these steaming hot idlis very much . This is a wonderful recipe replacing rice with healthy moong beans and added with vegetables also. So let's start the recipe . Yum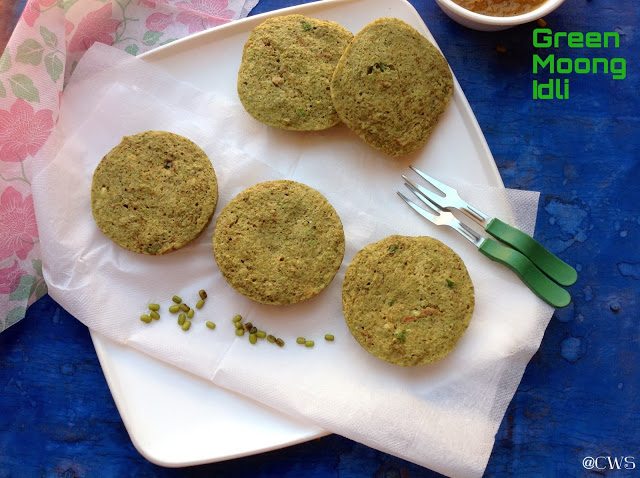 Ingredients :
1 cup moong dal /whole green gram
3 to 4 tablespoon carrot , grated
3 to 4 tablespoon cabbage , grated
1 teaspoon ginger , grated
1 green chilli , chopped
2 teaspoon besan /gram flour
2 tablespoon coriander leaves , chopped
1 teaspoon Eno fruit salt
salt to taste
1/2 teaspoon oil for greasing the mould
Method:
Wash and soak green gram in enough water for 1 day . Next day drain the excess water and grind the dal to a thick paste using little water if required.
Add the grated carrot , cabbage, ginger , green chilli , besan, coriander leaves and salt and mix well.
Add the fruit salt on it and mix gently.
Pour the mixture into greased idli moulds and steam in a steamer for 10 to 12 minutes till they are done.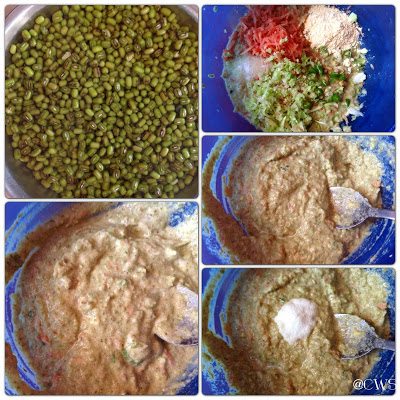 Serve hot with onion chutney.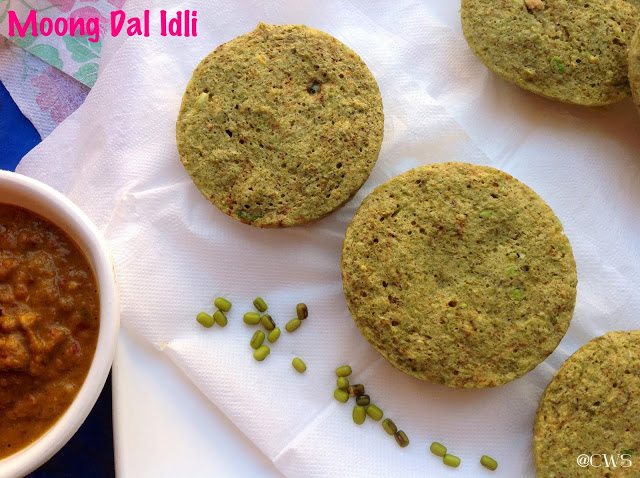 Enjoy healthy idlis!!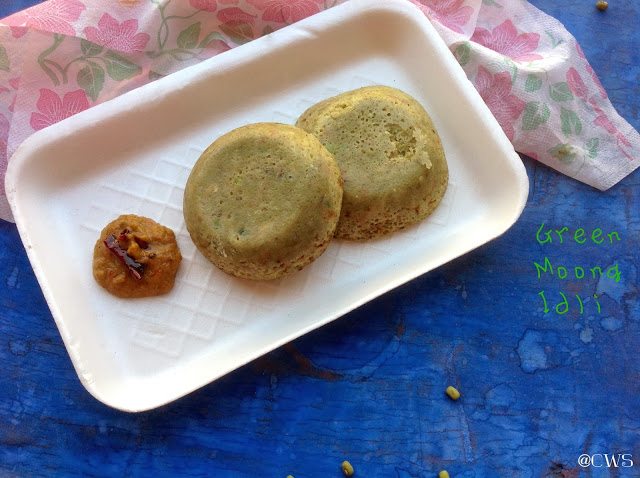 Serve-4. Cooking time -15 minutes
Check out the Blogging Marathon page for the other Blogging Marathoners doing BM#35