Carrot Halwa in Microwave
Carrot Halwa or
Gajar ka Halwa
is the most famous North Indian Dessert in winters. I have already posted the stove top method now let's check out this quick and easy microwave version of this classic dessert. Normally we used to prepare carrot halwa with lots of carrots and it take much time. So when you are craving for gajar ka halwa , make this effortless and quick version and enjoy warm bowl of it in the winters. So lest start the recipe. Yum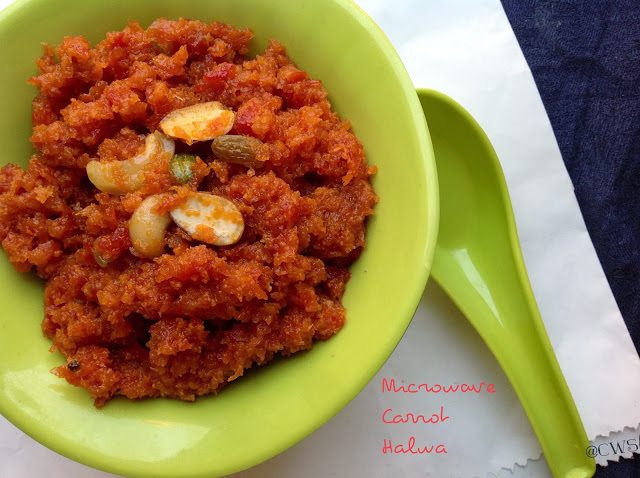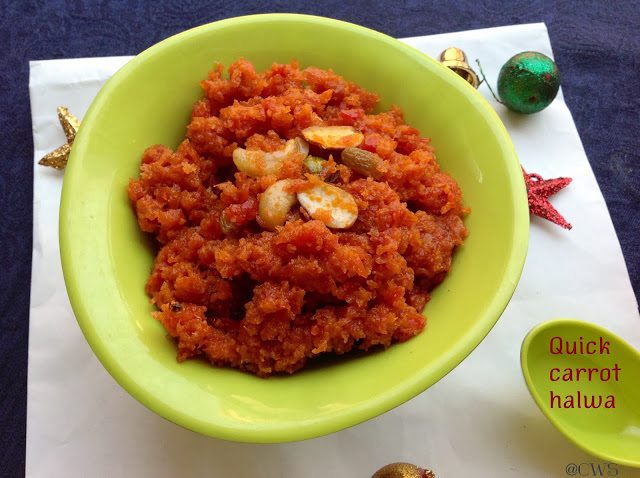 Ingredients:
1 kg carrots , grated
1 cup milk
1/2 cup fresh milk cream
1/2 cup sugar
1 tablespoon clarified butter
2 cardamom , crushed
1 -2 tablespoon nuts , sliced
Method:
Take clarified butter and cardamom in a microwave safe bowl and MW for 1 minutes on high .
Add grated carrots , milk and milk cream . Stir and microwave for 8 minutes . Keep stirring in between after every 2 minutes.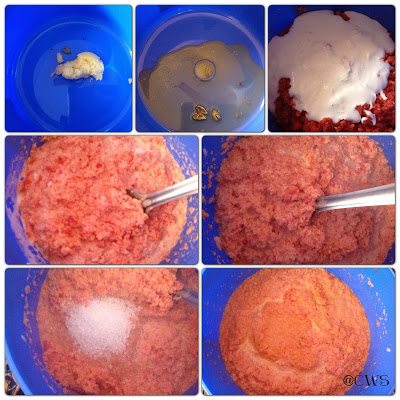 Add sugar and microwave again for 2-3 minutes or till all the water from carrots evaporates .
Add 1 tablespoon of clarified butter from the side of bowl and add sliced nuts . Microwave again for 1 minute.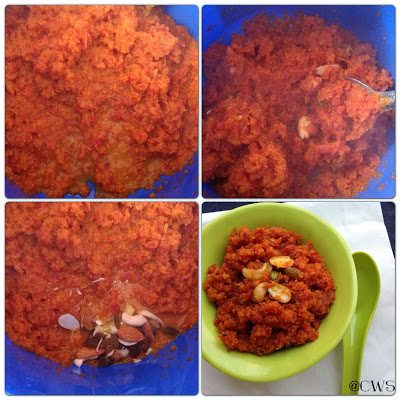 Serve hot or warm .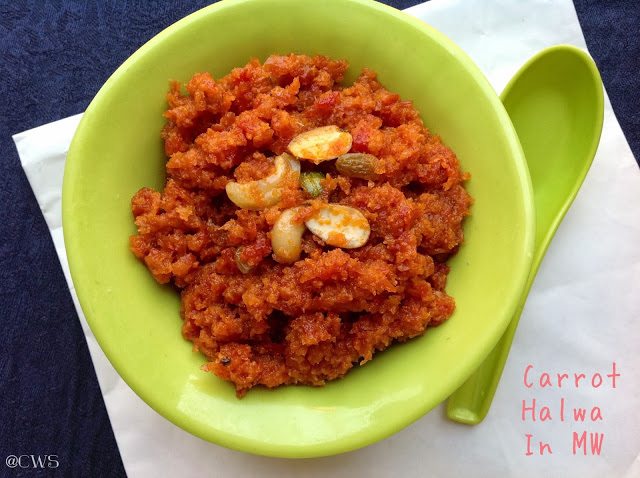 Serve-2. Cooking time 10- 15 minutes
Note: Cooking in MW depends in type of MW and utensil. I prepared with 1 kg carrots and mine take total of 16 minutes for whole process.
You may halve the ingredients and cooking time for small batches.
Sending this entry to
Cook With Red Event announced at Merry Tummy.
Best regards,
Sapana Behl