Broad Beans Stir Fry
Here is a simple Potato and Indian style Broad beans curry that I had prepared for lunch . Broad beans are popular protein packed ,fiber rich green beans that are widely available in India.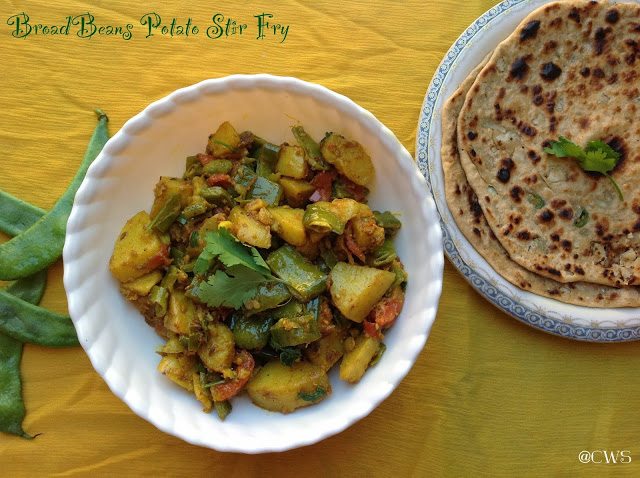 And this is the season to get fresh green broad beans along with ther vegetables. I like to use broad beans in mix vegetable curry , in pulavs and rice preparations and sometimes in this easy stir fry. So let's start the recipe . Yum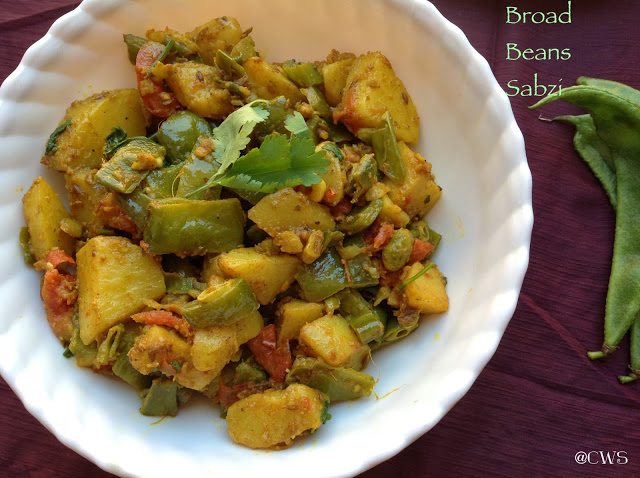 Ingredients:
250 gm Broad Beans , chopped
3 medium sized potatoes , cut in cubes
2 tomatoes , chopped
3-4 green chillies , chopped
2 teaspoon ginger , grated
4-5 garlic cloves , chopped
A pinch asefetida
1 teaspoon cumin seeds
1 /2 teaspoon turmeric powder
2 teaspoon coriander powder
1 teaspoon red chilly powder
1 teaspoon garam masala
Salt to taste
4 tablespoon oil
Method:
Heat oil in a wok , add asefetida and cumin seeds . Add garlic and ginger and sauté for 2 minutes.
Now add potato cubes , stir and cover the lid .Let the potatoes cook on sim for 7-8 minutes.
When the potatoes are tender , add all spices and salt. Mix well .
Add tomatoes and green chillies from the side of wok and cover the tomatoes with potatoes. Add broad beans from top and cover the lid of wok . Let it cook for 5-7 minutes on low heat.
Open the lid ,stir from sides of wok and cook on medium flame for 2-3 minutes more.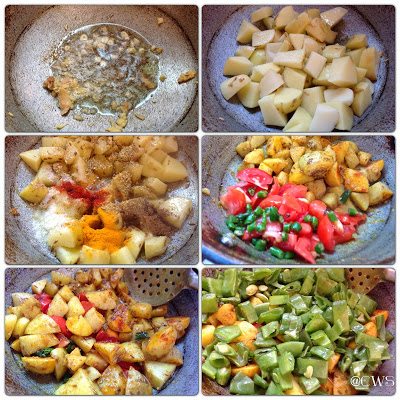 Remove from heat and serve hot with Chapatis.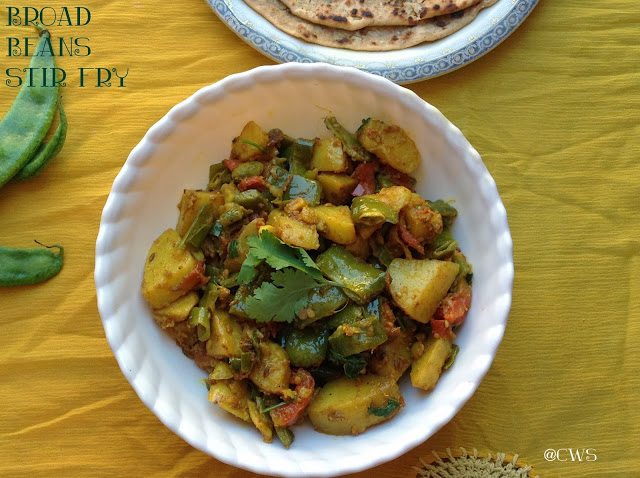 Enjoy!!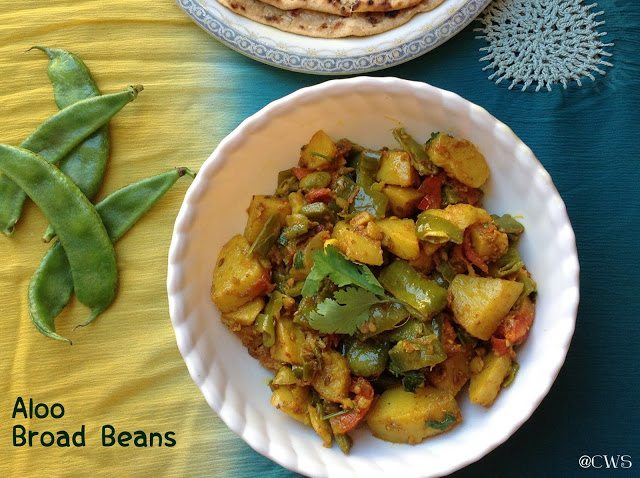 Serve-4. Cooking time -25 minutes
Best regards,
Sapana Behl