Mysore Pak
Mysore pak was in my to do list since ages . It is the famous sweet dish of Karnataka , India and usually served as dessert. It is made of generous amounts of clarified butter , sugar and gram flour.
When I saw this SNC Event (South Vs North Challenge ) one year celebration event I can't stop myself to try my hand on it. SNC is a challenge for group of bloggers from South and Northern part of India , who challenged each other with their regional recipes. It is more like the South will challenge the North team with an authentic south Indian recipe and the North team will challenge the south team with an authentic North Indian recipe and both team will have to post the recipe on a fixed date. Quite interesting isn't it !!

This group has completed one year and celebrating the same by this SNC celebration Event. I thought to prepare Mysore Pak from Southern team as I am a North Indian so took it as a challenge as well.
Recipe Source :Divya's culinary journey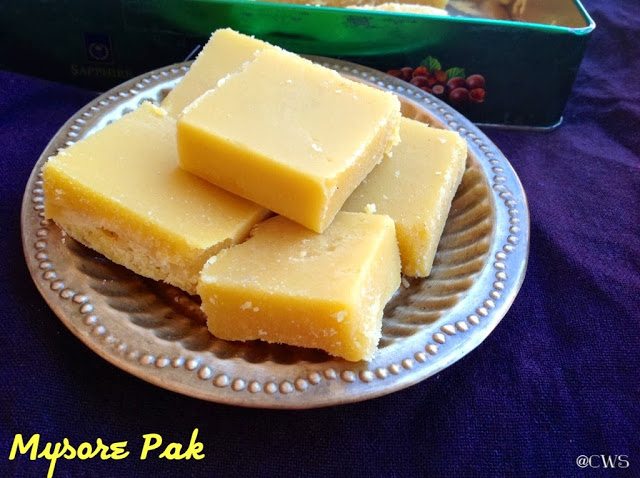 We simply loved this home made Mysore Pak , my husband offered it to his friends at the office and everyone is just amazed to know that it is home made.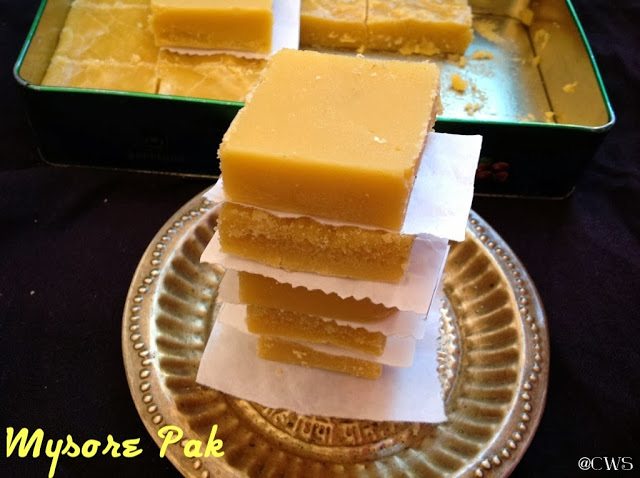 Ingredients:
2 cup Besan/ Gram flour
1/2 cup Oil
2 cup Sugar
1 cup Water
1 cup clarified butter
Method:
Grease a tray with clarified butter or oil and set aside.
Sift the gram flour in a bowl and add oil slowly . mix well with spatula to remove any lumps.
Boil sugar and water in a big heavy bottom wok and cook till required consistency of syrup. (Check the required consistency by dropping syrup in a bowl of water, it should stand without getting dissolved.)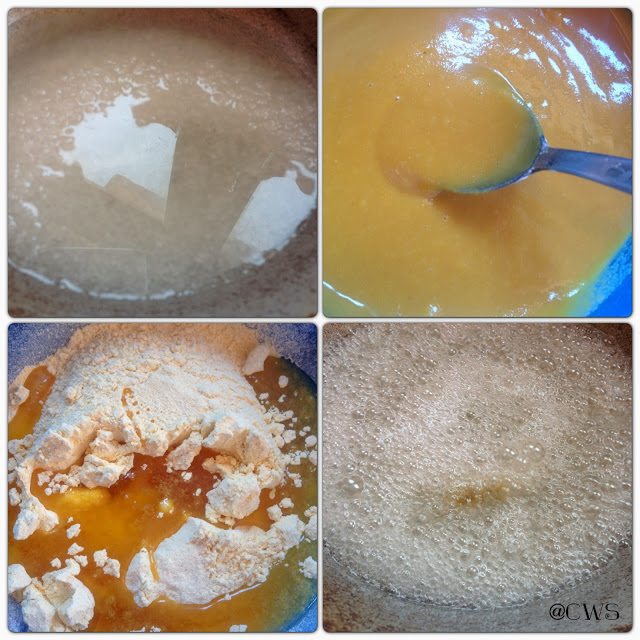 Now slowly add the gram flour mixture in sugar syrup , stirring continuously on low to medium flame .
Add a tablespoon of clarified butter at a time from the side and keep stirring .While stirring keep adding the clarified butter till you get the desired consistency . Try to use all clarified butter but if you see the mixture leaving the sides then stop adding it further .
Keep this mixture stirring until the mixture starts changing its color and leave the sides of wok.
Then Pour this mixture into the prepared pan. Let it set and cool slightly for 10-15 minutes.
Grease a knife with clarified butter and cut into the desired shape.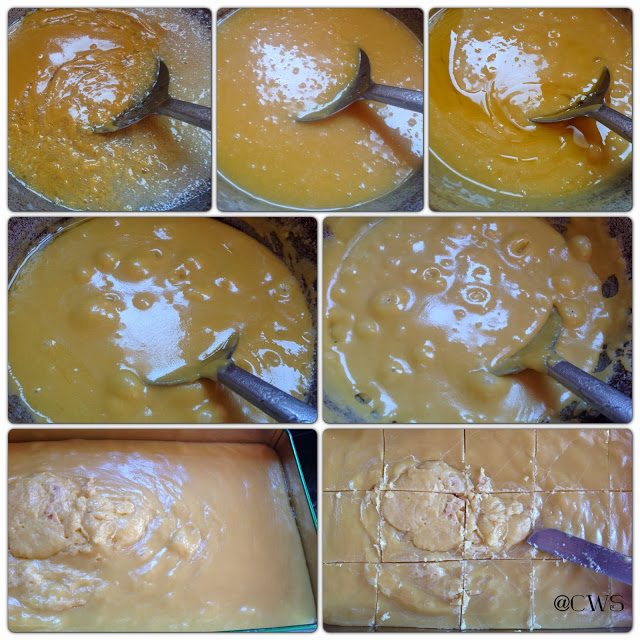 Store in the air tight container.Enjoy!!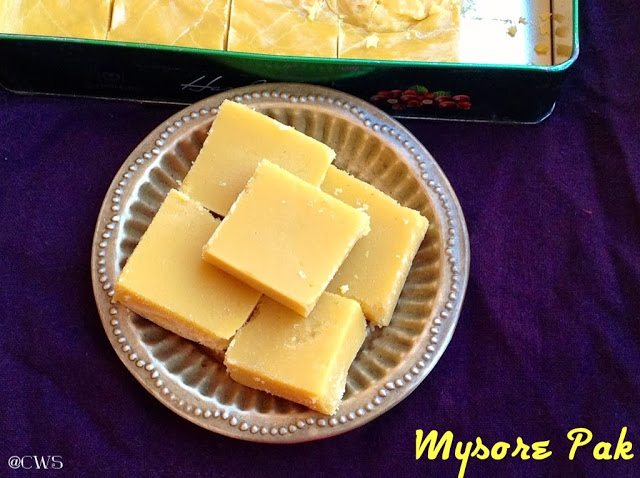 One more….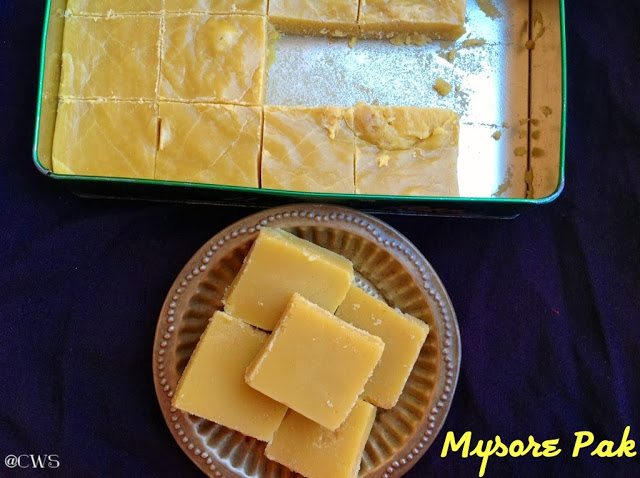 Serve-20 pieces Cooking time -45 minutes
Notes
Here sugar consistency is most important so prepare it carefully . Don't stop stirring it for a second or else you won't get the desired consistency.
For SNC