Dates & Nuts Ladoo
Everyone is busy in the preparation of Diwali , buying gifts , clothes , sweets etc for family and friends. With having less time , I have prepared these easy and healthy ladoos , this Diwali , to gift to friends and family and deliver them health benefits as well. So let's start the recipe . Yum
Ingredients:
1 cup dried nuts (almonds , cashew nuts , walnuts and pistachios)
1 cup date , pitted
1/2 cup coconut , dessicated
1 tablespoon clarified butter
Method:
Dry roast the dried nuts in a pan , cool and grind coarsely .
Pulse the dates in food processor and set aside.
Heat clarified butter in a pan , add pulsed date mixture , cook for 1 minute and add nuts mixture. Mix well with spatula .
Take this date and nut mixture in a bowl and start making small balls in the hands.
Take dessicated coconut in a plate and coat the balls in it and arrange in air tight container or any box of sweets.
Serve and enjoy these delectable ladoos with family and friends.

Serve-15-20 ladoos. Cooking time -10 minutes
Sending this entry to
Gayatri's Diwali recipes event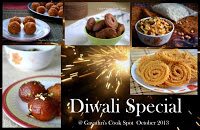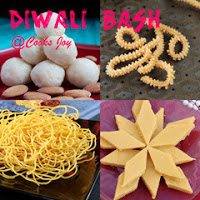 Only " Traditional recipes" & Pari's Announcement Page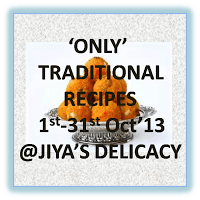 Best regards,
Sapana Behl