Coconut chutney
It is very simple and tastes luscious with or without main dish.I am planning to make it today .So let's start with recipe yum..
Fresh coconut(grated and black skin removed)-1 cup
Green chilly-1
Lemon juice- 2 tbsp
Yoghurt-4 tbsp
Salt to taste
For tempering:
Curry leaves-8 to 10
Black mustard seeds-1 tsp
Cumin seeds–/2tsp
Asafetida-1/2pinch
Oil-1 tsp
Red chilly powder-1 tsp
Method:
Blend coconut with lemon juice,oghurt,green chilly and salt to a fine paste and keep aside.
Heat oil in a pan ,add asafetida,cumin and mustard seeds,as crackling started add curry leaves and red chilly powder.Turn off heat immediately to avoid burning .
Transfer this tempering over top of chutney and mix well.
Serve chilled with paratha,dosa,upma .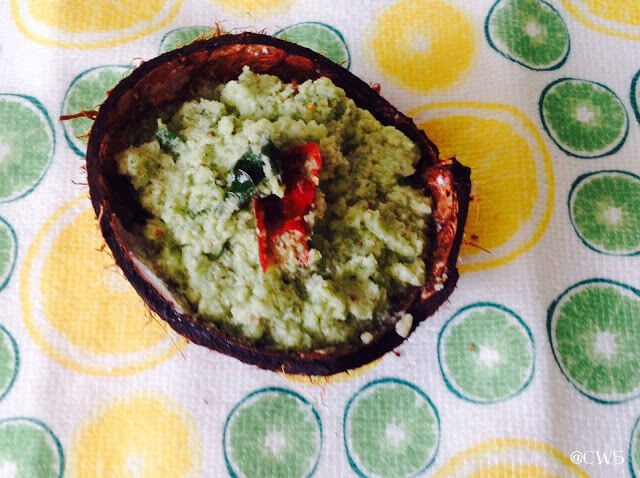 Serve-3. Prep time-10 minutes